This week's pick is inspired by C-Monster's End of summer at PS1 in NYC post. I must confess, I love musicals and when I saw a photo of  of the Jesus Christ Superstar album I knew it had to make it's way onto the picks. I don't think anyone can deny Carl Anderson's talent as Judas. Ugh, such a guilty pleasure.
This week's roundup is short and sweet. We checked out info on the forthcoming book Glitch: Designing Imperfections, A video about gay scientists locating the Christian gene, and Miranda July Pillowcases. Make sure to check out our twitter page for updates on my trip to the Walker Art Center in Minneapolis to see the show "The Quick and the Dead" this weekend.
@KnightLAT attempts to explains Glenn Beck's art criticism.
RT AiANews Obama appoints some big names to the Committee on Arts and Humanities to aid private investment in the arts. 
Glitch: Designing Imperfections A book on Glitch Art and Design Aesthetics  via @Postfamily
RT @heyhotshot If you're in Chicago this evening, head to @gallery400 tonight for a public lecture by Brian Ulrich
Call for Proposals for Proximity issue #6.
RT @kemperartmuseum new podcast featuring st louis visual arts, with a new episode about chance aesthetics; details
A conversation between Barbara Kruger and Richard Prince. 
RT @hragv Gay Scientists Isolate Christian Gene (YouTube)
The New Museum is now offering Miranda July pillowcases.
Let me preface this by saying that I am not stoned. But, I seriously wished I was when I watched this week's pick. Be prepared to be entranced by the skills of Michael Moschen, a fit man with some serious juggling skills. Who knew there was such a thing as conceptual contact juggling?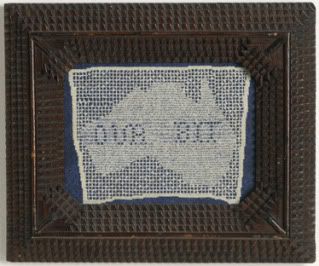 This season's theme for SAIC's Visiting Artist Program is Living Modern. The program will be linked with the exhibition of the same title at SAIC's Sullivan Galleries. "Bridging the historic roots of American modernism with the critical practices of contemporary artists and architects, the Learning Modern lecture series focuses on the presence of the Modern today and its vital role in education in the mid-20th century."
The first artist in this series is Narelle Jubelin. Other artists to follow for this program are Kathleen James-Chakraborty, Andrea Deplazes, Jun Nguyen Hatsushiba,  Christian Veddeler, Liisa Roberts, and Jorge Pardo.
Via VAP
– Jorge Pardo – Tuesday, November 10, 6pm
"Narelle Jubelin, an Australian artist based in Madrid, revisits aspects of modernist perception for the twenty-first century. Known for works that weave through legacies of education, art, architecture, memory, and cultural heritage, Jubelin will reflect on her latest project, Key Notes, on view in the Learning Modern exhibition. In this work, transcriptions of critical modernist texts are embedded into sumptuously colored fabrics, creating a site-specific environment of narrative, geometric planes in homage to Mies van der Rohe and his collaborator Lilly Reich."
Wednesday, September 16, 6:00pm
SAIC Columbus Auditorium, 280 S. Columbus Drive
For more information on this event and other lectures from the VAP please check out their website

moniquemeloche has been a staple in the West Loop for 8 years. Recently Monique announced that the gallery would be moving to a secret location. This Saturday they will kick off their new space with a show by Robert Davis and Michael Langlois. The always lovely Whitney Tassie was nice enough to answer a few questions about their new location and what they have planned for their Fall schedule.

Could you tell me a little bit about the new location of moniquemeloche Gallery? What made you guys decided to leave the West Loop?
Our 5 year lease on Peoria was up in August and we wanted something new. We decided to make a significant leap to a neighborhood not known for art galleries. Our new space is at 2154 West Division. It is deliberately smaller but not tiny. Over the last year or so we've been collaborating on a number projects outside the gallery, both in Chicago and internationally, in galleries, museums, and art fairs as well as hotels, unsold condo developments, design showrooms, empty retail spaces, etc. We have adjusted our gallery program to have longer exhibitions, about 5 or 6 a year, and are excited to focus our curatorial energies beyond the gallery as well.

What do you and Monique have planned for your Fall schedule?

@ moniquemeloche, 2154 W Division
September 12 – October 31, 2009 : Robert Davis and Michael Langlois In Our Likeness: Portraits of Illumination
November 7 – December 19, 2009:  Recession Proof
 Additionally, we are in the planning stages of organizing a series of site-specific wall projects for the window of our new space. The 1st will be by Carla Arocha and Stephane Schraenen to coincide with the unveiling of their permanent installation "24/7," a commission by the CTA for the Howard Station.
@ The James Hotel
now thru Nov: Davis & Langlois paintings, concurrent with their 12×12 exhibition at the MCA
Nov-Dec: Carrie Schneider photographs, concurrent with her 12×12 exhibition at the MCA
@ the Art Hall at The Blackstone
Ongoing: Kendell Carter: Drip Paintings

Any Fairs that you guys will be attending?
Monique will be attending Frieze this October as Carla Arocha and Stephane Schraenen have a solo show opening at the same time at Vegas Gallery in London. Then we're headed to NADA in Miami. We'll be showing three sculptures by Justin Cooper, Rashid Johnson, and Joel Ross.
Your opening is on Saturday with Robert Davis and Michael Langlois. Could you tell me a little bit about the show?

This is our 3rd solo exhibition of collaborative artists Robert Davis and Michael Langlois. The show consists of 5 graphite portrait drawings. This from the artists "This is our Illuminati, the council of elders, a dinner party wish list serving Beluga and Dom. Like Bill and Ted flying through time collecting greatness in order to save the world we have culled our shepards." More info is available on our website.
moniquemeloche is now located at:
2154 W. Division (@ Leavitt)
Chicago, IL 60622
For more info on the gallery check out their site