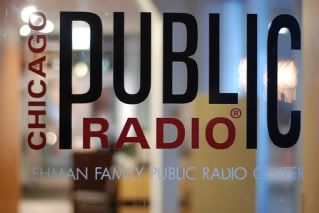 Can't get enough Duncan? Well, if that is the case, check out Duncan and Lori Waxman on Chicago Public Radio's Eight Forty-Eight.
"That crisp fall air wafting our way can only mean one thing, and this is the season to discover what's happening in Chicago art. So we've invited a couple of critics who have their fingers on the pulse of both the established and underground art scenes. Duncan MacKenzie is Executive Producer and co-host of the Bad at Sports podcast and a Lecturer in the Art and Design Department at Columbia College. Lori Waxman writes about the visual arts as a freelance critic for the Chicago Tribune. She's also an Art History Instructor at the School of the Art Institute of Chicago."
Check it out on Eight Forty-Eight's site.
On this week's pick we bring you a clip from the 1930's film 'Le Sang d'un Poete' or 'The Blood of the Poet' by Jean Cocteau.
via netcomuk:
"Technically, The Blood of a Poet reflects Cocteau's trials and errors as a novice filmmaker who had to turn irreversible mistakes to his advantage and improvise every celluloid foot of the way. During shooting, he used the dust raised by studio cleaning men to enhance the mysterious atmosphere of the final scenes. Special weightless effects were obtained by camera trickery to show the little girl flying up to the ceiling and the poet moving painfully along the corridor wall. Once Cocteau discovered that he could turn shooting disasters into happy accidents, he was off on a career of making films that carried his cachet of surprises…"
On this week's roundup I looked at some work by Kilian Rüthemann & Niklaus Wenger, watched a fist fight between two women on a bus, and read about Ken Isaacs' Knowledge Box on the Wall Street Journal. I am finishing up a long day at work and getting ready for openings in the west loop. Hope to see you there.
I couldn't agree more. @TylerGreenDC on the hetero-normalizing of David Hockney.
The WSJ on Ken Isaacs' Knowledge Box at Sullivan Galleries.
For all of you history nerds.
Uhh…this makes me feel uncomfortable in a way I can not describe.
That's a mouthful | Public Water Purification Island via @pruned
There is nothing I love more than a fist fight on a bus. (via @TWBE)
http://twitpic.com/li0qe – @artfagcity The only thing that could compliment "God Bless America", Victoria secret runway wings.
I am sort of into this installation from Kilian Rüthemann & Niklaus Wenger.
Christopher Knight discusses right wing attacks on the Obama's new painting by Alma Thomas.
RT @cmonstah A new arts website http://hyperallergic.com/ by @hragv debuted this mornin'…
Just what the we need, another art school movie.
Best start to a Hirst review ever. "These paintings are dreadful." I couldn't agree more.
Ian Baldwin on London's recent updating to the tube map.
@artfagcity has an interview with Frieze Executive Director Amanda Sharp. Check out that hideous font. (photo was changed after this tweet)
This week's pick is a long one. Susan Rankaitis, James Welling, and George Baker take the gloves off and  throw down over abstraction in photography.
via the UCLA:
"From the beginning, abstraction has been intrinsic to photography, and its persistent popularity reveals much about the medium. Artists Susan Rankaitis and James Welling and UCLA Associate Professor of Art History George Baker debate a host of approaches to the abstract photographic experience in this panel discussion moderated by Lyle Rexer, the author of The Edge of Vision: The Rise of Abstraction in Photography."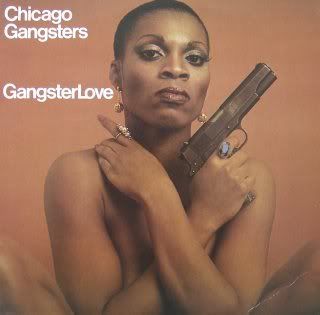 On this week's roundup I discovered dresses that are made for cats, Pruned gave their plans for a 2118 Chicago winter Olympics, and I found Chicago Gangsters' badass album cover for Gangsterlove. If you haven't checked it out yet go see Philip von Zweck: The Fortieth Anniversary of the First Anniversary in May '68 at Threewalls before it closes this Saturday. Have a good weekend.
Chicago Gangsters = Badass album cover.
Design Council Image Database "was formed to educate the British public about good design" We need one of these.
Plural Blog has some previews for the latest issue of Lumpen.
Cat Fashion | http://bit.ly/2blYUQ
RT @threewalls Philip von Zweck: The Fortieth Anniversary of the First Anniversary in May '68 (in September)..ending this Saturday!!!
Potentially Boring | "Between the Folds" a documentary on origami.
@art21's new season starts tonight but what I really want to watch is ESPN's 30 on 30. Tonight a doc on Wayne Gretzky.
I don't feel so good about the full Kirsten Dunst, Murakami thing.
Just received an email from my mom. She just got the latest J Crew catalog in the mail and asked "Where are the female artists." Good point.
Joe Fusaro has an interview with Janine Antoni on @art21.
IDLM has some cool work and an interview with Shin Murayama. Sort of Hannibal Lecter meets Sports Chalet.
@pruned gives their vision for a Chicago 2018 Winter Olympics bid. http://tiny.cc/Eu5mn
RT kingstitt More reminders on the state of Chicago art criticism from @badatsports. well said @ClaudineIse:
I haven't purchased a Taschen book in a while but am thinking of picking this up.
Alan Moore has a new journal out called Dodgem Logic.