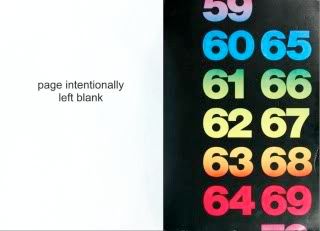 Yesterday LACMA launched a new addition to their website that showcases out of print and hard to find publications. I haven't had a chance to check out a lot of the books that are currently up for their first series "Southern California Art of the 1960s and 1970s" but; I am really excited to see what they will be offering in the following months.
via Culture Monster:
Dubbed the 'Reading Room,' the new site is intended to make books, catalogs and other literature available that would otherwise be difficult to access, according to LACMA. The museum said that the site currently features 10 rare art catalogs, including 'Six More,' the catalog for LACMA's 1963 exhibition on L.A. pop; "Billy Al Bengston," a rare 1968 monograph; and the surveys 'Late Fifties at the Ferus' (1968).
Among the features of the site are the ability to browse the publications page by page, perform text searches and  download the volumes in PDF format.
For more info check out LACMA's Reading Room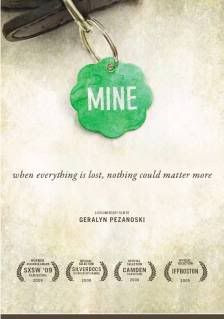 In 2005 when Hurricane Katrina hit the Gulf Coast it left about 80% of New Orleans flooded. Approximately 1,800 people lost their lives and almost five years later the community is still rebuilding. There are not too many subjects that I continue to source out documentaries on but Katrina and it's aftermath has produced some great docs including Spike Lee's epic, "When the Levees Broke", and the 2008 winner for best documentary at Sundance, "Trouble the water". With her debut feature film Geralyn Pezanoski adds to the growing collection of films about Katrina but instead of first person narratives Pezanoski focuses her lens on the pets left behind. Aptly titled "Mine", which won the SXSW Audience Award for Best Documentary Feature, showcases not only the rescue efforts of these animals but the complications many pet owners faced when they returned home.
When the citizens of New Orleans were forced to evacuate, many people were not able to take their pets with them. According to the film, "in New Orleans alone, an estimated 150,000 animals died in the aftermath of Hurricanes Katrina and Rita." Many of the animals that did survive were rescued by volunteers and shipped to shelters throughout the country. We meet a handful of people that have returned to New Orleans and are looking for their pets. Pezanoski does a great job finding subjects and shows a great amount of compassion when portraying their grief. 80-year-old Gloria was forcibly removed from her home after it had flooded because she would not leave her black lab named Murphy Brown. Jessi James rescued 20 members of his family but had to leave his dog JJ, short for Jessi Junior, behind. As they search for their dogs, all of which have been adopted by new families, we see the same discrimination that has been associated with the Katrina events unfold again. Many of them cannot afford lawyers to help with the return their animals. But, we soon see complex networks of people from around the country form that handle the daunting task of searching for one pet at a time. [Read more]
I don't think I have ever touched on this before but I love soul music from the 60s. It's about one of the only things I listen to. For this week's pick I couldn't pass up this amazing video of Etta James, who I adore, just rocking it out on Something's Got a Hold on Me. If your familiar with the her Chess Records release you will immediately see the differences in this performance. Often a belter, James turns it up on this one. I watched it at least five times in a row.
While we are on the subject of soul music I just wanted to mention my new favorite archival based record company who happens to be based in Chicago, Numero Group. I just picked up five albums from them and are so impressed with their, design, sound, and research. There are not too many people turning out records like these. If you are interested in soul music from the Midwest other than Motown I would highly recommend giving them a shot. Plus they recently published their first book, Light: On The South Side, which takes a look at the history of night clubs on Chicago's Southside through the photographs of Michael Abramson. This year they will also be releasing their first dvd which features the work of Al Jarnow titled Celestial Navigations. Okay, that is all I should say without sounding like I am plugging them too much.

During the month of January the Gene Siskel Film Center hosts a series that spotlights new works of documentary films in a series called, Stranger Than Fiction: Documentary Premiers. For this month we will check out a couple of films including Mine, Prodigal Sons, and this week's pick, An American Journey: In Robert Frank's Footsteps.
Directed by Philippe Seclier, An American Journey: In Robert Frank's Footsteps documents the filmmaker's attempt to capture scenes from Swiss photographer Robert Frank's seminal work The Americans. Published in 1959, the book first came under criticism before it was heralded as a body of work that portrayed a complex portrait of American life on the cusp of the 60s. Beginning his journey after winning a Guggenheim Fellowship Frank traveled 15,000 miles documenting a side of America that typically was not portrayed in photography at the time.
While meeting with friends and colleagues we get a better idea of how the artist worked. Primarily editing from contact sheets and often throwing away unwanted negatives Frank appeared to have an intuitive approach when it came to selecting his frames. A scene that really stands out in the film happens near the beginning when we get a chance to see the maquette Frank put together for the first edition. It's worn down and dirty but the object almost feels as if it reflects many of the subjects within the series, humble, dignified, and underrepresented.
I have to give Seclier some credit, he knows how long to make a doc. Clocking in at only 60 minutes, the film, although filmed with a handheld (which I hate), quickly moves through the American landscape. It is unclear if he visited every location from the book but after viewing a handful it would be hard to show all without feeling repetitive. Although we walk away with small stories about Frank's travel it is not a particularly powerful portrait of the artist. Instead, we are left with the notion of changing landscapes, urbanization, and mortality.
An American Journey: In Robert Frank's Footsteps will be playing:
Thursday, January 14th at 6:00pm
Gene Siskel Film Center
164 North State Street
Chicago, IL 60601-3505
(312) 846-2600
If you have never watched any of these videos and have the smallest notion of the Star Wars galaxy; then, I would highly recommend watching all of this video. The French had a really great grasp of what Lucas was doing wrong. Screw the Jedi, any plot, or any other characters beside Darth Vader and C3PO. Fucking C3PO, the pussiest of all Star Wars Characters! Thanks to Michael Czerepak for sending this my way.
This is the only info that I could get translated and it is pretty shaky to say the least:
"If star Wars had been Frenchman…
And definitely this would have had of the face…
When they think that Lucasfilm dared to take out five nouvels opus after this frenchy masterpiece"