Colombian Pop Artist Bon Yurt organized over 20 paintballists to recreate using only their aim a version of Andy Warhol's Marilyn Monroe. The value and end result is debatable but it is still an interesting sight to see enthusiastically executed.
Mode Studios designed and installed four 35ft long Interactive Installation Art Screens throughout the International Headquarters of Microsoft. The screen is made up of a horizontal series of hanging vertical tubes with LEDs built into them to create a solid image. The visual display is completely procedural without any prerecorded interactions or video. Everything that is shown is a byproduct of multiple variables from room traffic, weather, noise and heat in the focus locations in the room to create the movements or subjects on the screen with the potential of never showing the same interaction twice. The video of the installation is below and apart from the promotion hard sell it is a good example of art installation tech that is growing now.
Kelly Crow with the Wall Street Journal kicks off the new Weekly full color arts coverage in WSJ magazine with "Out Size Art" an article that explores the influence that the recession has on consumers desire to invest in large-scale art installation pieces. As buyers scale back, large pieces are the first to go asking are they more of a headache then a dramatic statement.
Audio clip: Adobe Flash Player (version 9 or above) is required to play this audio clip. Download the latest version here. You also need to have JavaScript enabled in your browser.

download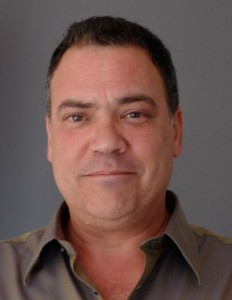 This week: Duncan and guest interviewer (who really does most of the interviewing while Duncan slumbers) Anna Kunz talk to artist and educator Jay Wolke! This entertaining and at times wacky interview is not to be missed. As you listen to this you can think to yourself; "I wonder what general zaniness was in the 10 minutes Richard chopped out of this show for the purposes of brevity and flow", but you can rest comfortable that most of it consisted of Anna giving Duncan a hard time.
Do not miss the longest, most unfocused and rant laden outro/credits in the history of the show, where Richard and Duncan are interrupted by Buses, the El, a panhandler, and Richard's spontaneous rant about a cop on a Segway smoking a cigarette. This spawns a discussion about the ascendancy of "douchebag" in the contemporary lexicon.
Wow. That is a lot of quality show!
Lifted shamelessly for somewhere else:
Jay Wolke is professor and chair of the department of art and design at Columbia College Chicago, and the author of All Around the House: Photographs of American-Jewish Communal Life. Dominic A. Pacyga is a professor at Columbia College Chicago, and the author and editor of numerous books on Chicago's history, including Polish Immigrants and Industrial Chicago and Chicago, both published by the University of Chicago Press. [Read more]
What was Archimedes famous quote? "Give me a place to stand to take enough photos and I can map the world" no but he might have
University of Washington's Graphics and Imaging Laboratory, the researchers who built a lot of the code that went into the original Microsoft Photosynth software, have devised new algorithms that take the existing ability to create a rough 3d map from multiple photos up by a order of magnitude. Now it not only can do basic depth perception and skinning with photos but create pinpoint 3d skeletons if given enough data to pull from. The uses and implications of this are vast.
We just need to use the v1.0 and start rendering gallery openings in 3d