Audio clip: Adobe Flash Player (version 9 or above) is required to play this audio clip. Download the latest version here. You also need to have JavaScript enabled in your browser.

download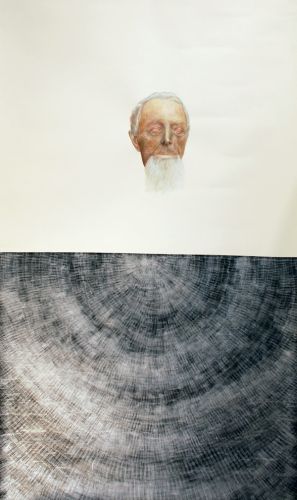 This week Bad at Sports has it all: tattoos, surfing accidents, sexual deviants, motorcycle races, newborn babies, starring death in the eye, and a walk down the red carpet at the Emmy's.
Brian and Patricia probe artist Paul Urich about the connections between his studio practice and the craft of tattooing.
Paul Urich has had exhibtions at the Headlands Center for the Arts, Yerba Buena Center for the Arts, Eleanor Harwood Gallery, Fecal Face Dot Gallery, and created a limited edition sneaker for Nike. [Read more]
How hard is it to make a Piano sound even remotely like a human voice? Well Austrian composer Peter Ablinger spent a few years to create a sound wave to note translation system that gets pretty close. The video is of the system in action reading text from the "Proclamation of the European Environmental Criminal Court at the 2009 World Venice Forum". Watch and be amazed at just how many keys it takes in succession to even get close to a single human vowel.
Audio clip: Adobe Flash Player (version 9 or above) is required to play this audio clip. Download the latest version here. You also need to have JavaScript enabled in your browser.

download


Episode 214: Constellations: A conversation with Julie Rodrigues Widholm, Wesley Kimler, Vera Klement and Paul "The Knife" Klein.
This week we talk Painting.
We assembled a crack team team of two Chicago painters (Wesley Kimler and Vera Klement), one Art Provocateur (Paul Klein), and a Curator from the MCA (Julie Rodrigues Widholm) and we talk painting and what makes the show "Constellations," currently on display at the MCA, an important show for Chicago.
During the interview you will also hear the flock of parrots that inhabit Kimler's studio and his daughter playing in the background, please do not be alarmed. You may also hear Duncan being made fun of for his love of Chris Wool, but if loving Wool is wrong, Duncan may never be right. [Read more]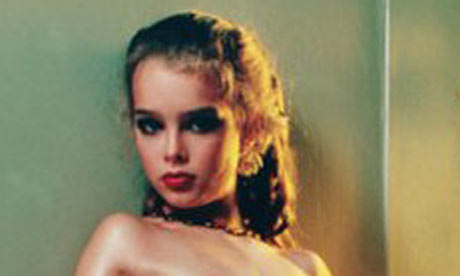 Photographer Richard Prince's photo "Spiritual America" was removed from the upcoming Tate Modern exhibition "Pop Life" (opening tomorrow) after a warning from Scotland Yard that the nude image of actress Brooke Shields aged 10 and heavily made up could break obscenity laws.
The officers spoke to the Tate after seeing promotional material in the newspaper and not via complaints that were issued to the office.
Read more about the history of the photo and it's background at the Guardian article.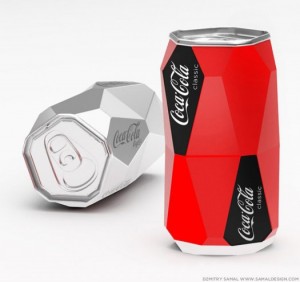 If you follow graphic design you might have noticed the new trend is minimal pseudo-50's style graphic, minimal logos and faded hues with geometric underpinnings.
Coke has followed (and some might say lead this trend) by simplifying the cans from full of bubbles and ribbons to a slightly antiqued red with a flat single ribbon. Now would the next step be a can that doesn't roll? Designer Dzmirty Samal thinks so and has proposed an alternative to the cold forming manufacturing process all cans undergo today to make them fast and round out of aluminum with instead using impact extrusion in which aluminum is pressed at a high velocity into a mold.
What you get is a can that Buckminster Fuller himself could easily get behind and pound a few away with.