Audio clip: Adobe Flash Player (version 9 or above) is required to play this audio clip. Download the latest version here. You also need to have JavaScript enabled in your browser.
This week Patricia and Brian sit down again with Lawrence Rinder. In the last interview, they discussed his role as the director of the Berkeley Art Museum and Pacific Film Archive, and it new building campaign. In this conversation they focus on his curatorial career, and his most recent exhibition Galaxy: A Hundred or So Stars Visible to the Naked Eye. Previously he was the Dean at California College of the Arts, curated for the Whitney Museum of American Art, and founded the Wattis Institute for Contemporary Art at CCA. [Read more]
Hubble took the deepest look in the darkest patch of sky for a second time with even more sensitive lenses and measurements have predictably found the eternal quote to be true:
Audio clip: Adobe Flash Player (version 9 or above) is required to play this audio clip. Download the latest version here. You also need to have JavaScript enabled in your browser.
This time though it was able to use red shift relations to map the image in 3D.

Audio clip: Adobe Flash Player (version 9 or above) is required to play this audio clip. Download the latest version here. You also need to have JavaScript enabled in your browser.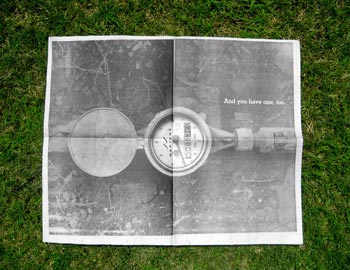 This week, Patricia and Brian present the work from the Telling Stories class at CAA. The class was run by Taraneh Hemami, who invited the west coast Bad at Sports team to guest lecture and guide the students on an project interviewing community artists.
The works edited for this podcast were of surprising content and quality, so we decided to share them with the Bad at Sports community. The students involved wih the project are Kim Ciabattari, Janet Lai, Jamie Lee, Fumi Nakamura, Johann Pascual, Jaron Stokes, Michelle Yee , Shen Yequin, Alexandra Styc, Alex Langeberg, Jamie Lee, Kristina Grindle, Amy Kelly, Taylor Ward, and Madeline Ward.
[Read more]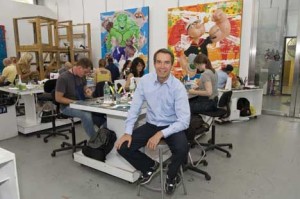 The Art Newspaper sat down with Jeff Koons, the antithesis of the Chicago Conceptual Art style to talk about the new work, his focus, the battalion of artists he has working for him to produce the work, the current exhibition at the Serpentine Gallery in London and his general take on art.
Read the full interview here.