Audio clip: Adobe Flash Player (version 9 or above) is required to play this audio clip. Download the latest version here. You also need to have JavaScript enabled in your browser.
This week: Richard and Duncan speak with Chicago based artist and 2010 Whitney Biennial participant Julia Fish about her work, Japanese architecture and more!
Before that starts, there is a short pithy segment on C2E2, which was awesome (the show not our bit).
Yes I made a stupid Front 242 musical joke which only I will find funny.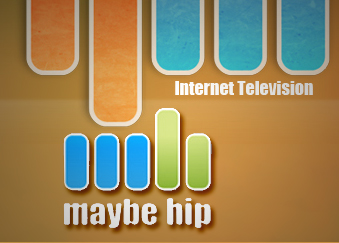 Maybe Hip which has been broadcasting from Chicago only since Nov/Dec of 2009 is already starting to find it's feet successfully as the new independent pop culture-focused internet television network. Their stated goal, to be a place where original video entertainment centers on all things that may – or may not – be hip.
Be it music, film, TV, pop culture, news, events in Chicago or around the world the crew of Maybe Hip are successfully writing, filming, producing & creating high level content on a shoestring budget. It's funny, driven and earnest in it desire to inform & entertain. Needless to say it reminds me of another group I knew 5 years or so ago.
The company, founded in 2009 by Patrick Lothian, Robby Silver, and Lexi Scherr looks to add to the growing internet television industry discussion by creating original content for Generation Next that is more mainstream then the work done by people like Revision 3.  It's raw, it wears it heart on it's sleeve & it wants to have fun and bring everyone along.
Time will only tell if the group can continue to refine their voice, onair chemistry & most of all get past the coming wall that is continuously meeting weekly deadlines for more then a year with no budget. So far though it looks to be a group worth keeping an eye on and more importantly, watching.
[Read more]
As part of the Apexart Gallery show "Don't Piss On My Leg & Tell Me It's Raining" by Bad at Sports a animated credits crawl done in the style of the late great Saul Bass was created by Christopher Hudgens to showcase the spirit and members of Bad at Sports that make all of it possible. Thanks to everyone that came and enjoy.
When I was in school I wrote historical plays and will admit that most of them were horrible (except for one where I turned Romeo & Juliet into a rhyming western long before Baz Luhrmann) and every time I pushed the envelope even a little I got shot down. So deep down part of me is so proud of these fudging kids for pulling off a re-enactment of Scarface as a school play?!??
The other part is in abject shock of what is before me and thought it was unrealistic when it happened in a Kevin Smith film, I guess I take it back.
#UPDATE Reports are coming in that the video was a Art piece/calling card by a commercial and music video director named Marc Klasfeld
Audio clip: Adobe Flash Player (version 9 or above) is required to play this audio clip. Download the latest version here. You also need to have JavaScript enabled in your browser.

download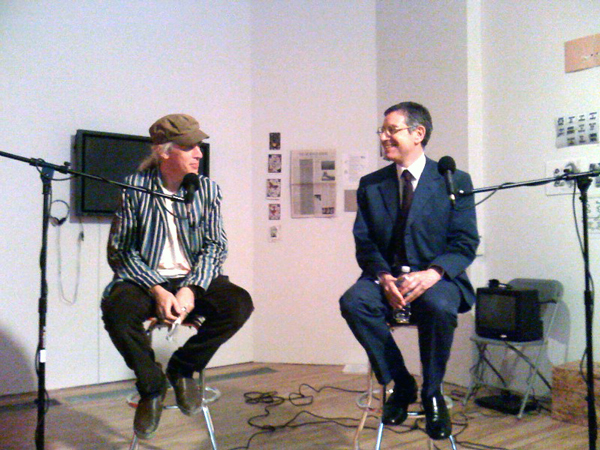 This week Jeffrey Deitch interviewed by Carlo McCormick!!! Recorded before a live studio audience at the BAS apexart show "Don't Piss on Me and Tell Me it is Raining."
Carlo McCormick is a leading New York art writer and a champion of "the downtown scene". For almost decades Jeffrey Deitch has been perhaps the most important taste maker and facilitator of emerging contemporary art in New York City and the world. On the eve of Deitch's departure from New York, Carlo will talk to Jeffrey about his time and legacy as one of the most visible, dynamic and controversial players in the the New York art world.