Audio clip: Adobe Flash Player (version 9 or above) is required to play this audio clip. Download the latest version here. You also need to have JavaScript enabled in your browser.
Amy Franceschini is an artist and educator whose work has at its core cross-disciplinary research with a focus on how humans impact the world we inhabit. Her work encourages new formats of exchange and production, many times in collaboration with other practitioners.
These works often provide a playful entry point and tools for an audience to gain insight into a deeper field of inquiry – not only to imagine, but to participate in and initiate change in the places we live. Amy founded the artists' collective and design studio, Futurefarmers, in 1995 and Free Soil in 2004.
Her solo and collaborative work have been in international exhibitions at ZKM, Whitney Museum, the New York Museum of Modern Art and Yerba Buena Center for the Arts, San Francisco. She received her BFA from San Francisco State University, MFA from Stanford University, and is currently an Assistant Professor of Art + Architecture at University of San Francisco and visiting artist at California College of the Arts. She is the recipient of the Artadia, Cultural Innovation, Eureka Fellowship, Creative Capital and SFMOMA SECA Awards.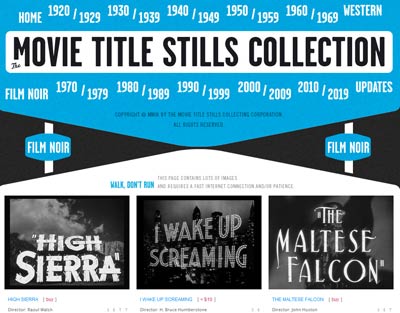 Christian Annyas is a graphic designer and like me a huge cinema buff and has gone about capturing the title card (and in some cases the end title card) for some of the greatest films from 1900-2010 and loaded them into one site. [Read more]
Audio clip: Adobe Flash Player (version 9 or above) is required to play this audio clip. Download the latest version here. You also need to have JavaScript enabled in your browser.

download


This week: Philip von Zweck talks to Andreas Fischer!
Andreas Fischer is a Chicago-based painter and Assistant Professor of Painting and Drawing at Illinois State University (Normal,IL). Over the past ten years, his work has been exhibited in solo and group exhibitions in New York and Chicago, including a 12 × 12 solo exhibition at the Museum of Contemporary Art, Chicago. He received a BFA from the School of the Art Institute of Chicago, an MFA and MA in Art History from the University of Illinois at Chicago, and studied at the Universität der Künste Berlin. He was awarded an Artadia artist grant in 2004 and his most recent exhibition were held at Hudson Franklin Gallery (New York), Gahlberg Gallery (Glen Ellyn) and the Hyde Park Art Center.
Audio clip: Adobe Flash Player (version 9 or above) is required to play this audio clip. Download the latest version here. You also need to have JavaScript enabled in your browser.

download


This week: Duncan talks to 2010 Whitney Biennial participant and decontructivist photography raconteur, Curtis Mann.
Send us your video questions for the art world!!!
This has nothing to do with Art in even the most remote way but I would be amiss to not post this since it is some of the best comedy for a while and doesn't appear on TV, Cable or Cinema. No, it's specifically made and shown on Funny or Die. I could say much more but it would only ruin the best casted skit almost ever.
This is quite possibly the first time you have every SNL Presidential Doppelgänger on screen at the same time ever (just missing Rich Little) and showcases Will Ferrell, Chevy Chase, Jim Carrey, Fred Armisen, Darrell Hammond, Dan Aykroyd, Maya Rudolph, Dana Carvey & Directed by Ron Howard to promote the Consumer Financial Protection Agency that is under debate/creation right now. Here is a behind the scenes video of the shoot.