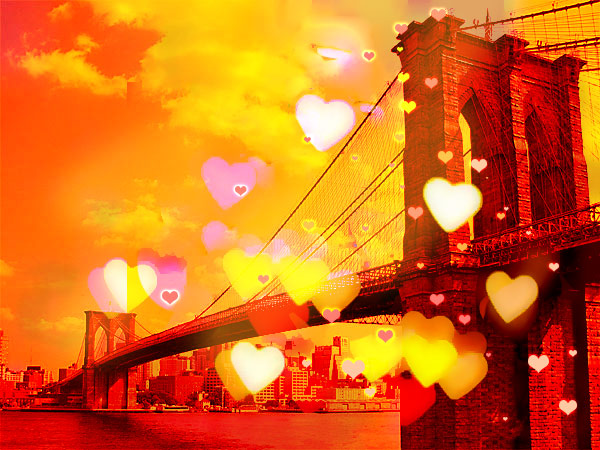 Back in the beginning of June, Creative Time and artist Paul Ramírez Jonas set up a kiosk in New York City's Times Square and gave away free keys to the city to groups of two. Keys that would enable the duos to see rarely visited or in some cases previously unacessable areas in all five boroughs.
Places such as:
The awarding of the keys has a small amount of built in pomp and circumstance requiring there to be two and that each oratorically awards the key to the other declaring why that person has earned this right.
None of the destinations are life altering or that exclusive (some are just dressed up marketing attempts) but it is a wonderful treasure hunt of sorts even if at times we do not like treasure hunts and an excellent artiface or conceit to excitingly get people to venture out into the city beyond the usual commercial destinations. To see the romantic corners & rooms of NYC so to speak.
The Art project was a kind of API but instead of allowing computers to share data or tools it empowered people with the theater, opportunity and open ended purpose to expand on it if they so desired, a Art Project Interface of sorts. Many have built other projects on top of it from bike routes, water gun assassinations to interestingly extending the romantic couple metaphor into literal dates.
Thats what Lauren Burke, a 26-year-old Manhattan lawyer, art reporter and photographer decided to do. Turning each of the locations into a date with the following statement:
Take one single girl, the most inspiring public art project yet, and summer in New York City and you have the idea for a perfect blog:

After being presented with the key to the city and now having the ability to unlock 24 secret sights around all five boroughs, 24 dates will be had throughout the summer, seeing if both love and intrigue can exist in the city where no one sleeps.

The rules:

1) Every first date this summer must somehow incorporate a key to the city site

2) Each sight can only be visited once before another sight is visited.

3) Men or women may be repeated before sites, meaning that a site may be visited on a second date if the man or woman warranted a second visit.

4) No ex-boyfriends allowed as sight visits unless they too are warranting a second visit.

5) As the key to the city project is to expand our city horizons, each site visit date must also incorporate a food or drink spot never before tried.

5) Whoever wins my heart also wins my second key to the city.

6) Have fun, love life, love NYC, love love.,
So with summer approaching, 4th of July celebrations this weekend and a economy/job market that just keeps going down like it was from Jersey and in The Situation's room (not you Blitzer) find that special someone and explore the little known hidden free gems of your city or town with them. I have every intention to.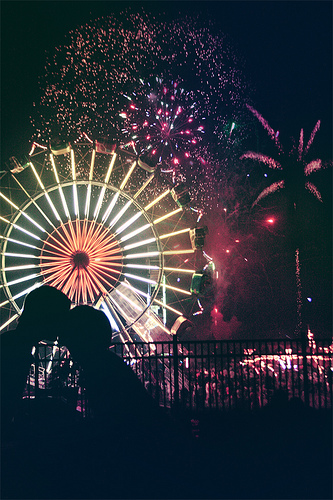 Audio clip: Adobe Flash Player (version 9 or above) is required to play this audio clip. Download the latest version here. You also need to have JavaScript enabled in your browser.

download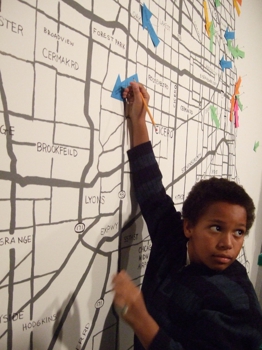 ​This week: Brian and Patricia talk to Artist Natasha Wheat.
As part of the ongoing collaboration between Bad At Sports and Art Practical, as well as the summer series exploring social practice, this week Brian Andrews and Patricia Maloney sit down with Natasha Wheat as she prepares for her upcoming exhibition and temporary restaurant "Self Contained," which opens at the Museum of Contemporary Art, Chicago on July 13.
Currently based in San Francisco, Wheat is an American artist whose work attempts to understand and interrupt the way that human beings exist together. She is interested in the social hierarchy of space, utopian attempts, and the tension between exclusivity and inclusion. Wheat founded Project Grow, a Portland Oregon based Art Studio and Urban Farming Project that includes people with mental diversity. Her recent work examines agriculture in relationship to human culture, distribution, and control. She received her BFA from the School of the Art Institute of Chicago in 2008.
Wheat has exhibited collaboratively and individually at The UC Berkeley Art Museum; The Pete and Susan Barrett Gallery, Santa Monica; Rogaland Kunstsenter, Stavanger, Norway; G2, Mess Hall, and the Museum of Contemporary Art, Chicago.
Check out the text version of this interview, starting July 1, in Issue 18 of Art Practical.
I wrote an article a few days ago on my sit down talk with Tony Fitzpatrick about his new series of work and the new show "This Train" that is appearing at The Steppenwolf theater. At the time I really wanted to have some video to go along with the post and now we do. Below is an exert from the performance which shows July 15 – August 1, 2010, enjoy.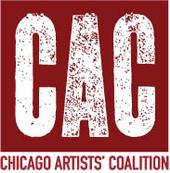 The Chicago Artists Coalition is working to gather information about Business Licenses for artists. It has come to their attention that the issue of whether or not working artists need to obtain a license is rather convoluted and unclear.
Some are told yes, others no.
Also, some artists have received surprise visits from city inspectors and were cited for not having a license.
The CAC is working with a few others and a city Alderman to find out how many artists have run into problems with this issue and gauge what artist's needs are in terms of licensing so that they can work to clear up any confusion.
To do that they need artist to please circulate this short (11 question) survey to for artists to to fill out so that when they go before the Aldermen on July 1st they can have clear survey data on how many
artists have encountered problems and how best to clarify this.
If you have any questions feel free to contact:
Elissa Papendick
Media & Marketing Intern
Chicago Artist's Coalition
The RSA (Royal Society for the encouragement of Arts, Manufactures and Commerce) based in London has issued some of it's speeches as animated illustrations which are interesting to see and critically look/think about the ideas being presented.