The RSA (Royal Society for the encouragement of Arts, Manufactures and Commerce) based in London has issued some of it's speeches as animated illustrations which are interesting to see and critically look/think about the ideas being presented.
Michael Winslow (from Police Academy fame) here performs in Ignacio Uriarte's epic 21 minute film "The History of the Typewriter". Coving the major machines from the past 115 years. I dare you to watch it all lol.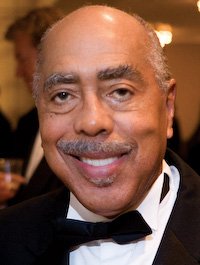 It has been announced today that Dr. Walter Massey has been named the new President of the School of the Art Institute of Chicago. This is a really hard article to write since it's difficult to find much about Walter Massey in any kind of Art context and his business context is pretty basic as well.
Walter Massey, who currently sits on the board of McDonald's (which is headquartered in Chicago lets remember), recently retired from the Bank of America board, president emeritus of Morehouse College in Atlanta, has worked in the Unviersity of California system and at Brown University, former board member of BP, National Commission on Smoking and Public Policy & ran Argonne National Laboratory is more like a madlibs result for the executive level of Chicago Business/General Science Education world. It's a little of this and a lot of that.
The resume reads like a interim president who was a Chicago culture buff and said "yea, I'll do it" when no one else would?
I know I am not the only one that realizes there is 15% unemployment (even for executives) but there is no one else eligible for this position? Someone who is a tad more focused in areas of use to the SAIC? Someone other then a 72+ year old scientist whose college administration background is "leading" his Alma mater (the self described "only all male historically black institution of higher learning in the United States") for 12 years after he had retired from a career of  Science advocacy?
How is this even close to the needs of the SAIC and Art community in the 21st century other then he is a warm body that I am sure has a Rolodex (a literal Rolodex I mean) full of moneyed contacts.
I know the Art world lives on nepotism and dresses it up as "vetting someone" but could you at least try to hide it more in the future cause it really reads poorly to a lot of people right now?
*******UPDATE********
More information has come out from, SAIC Chairman of the Board, Cary D. McMillanhas (who is also on the McDonald's board) who by telephone from vacation in Italy told the Chicago Tribune that Walter Massey is a interim President brought on to release pressure from Elissa Tenny, who has been appointed to the newly created position of SAIC provost and senior vice president of academic affairs.
By end of the first semester, we'll probably have a good idea of what direction we want to go, and probably begin a search some time after that. We didn't want to be feeling that we were rushed to hire someone, and Walter is just such a great guy
Nowhere in the press release that the School issued is the term Interim even mentioned or hinted at. I am sure Dr. Massey is a great person, wonderful guy and might via his connections or mere presence help others feel more free to make the changes or growth they need but no one thought to mention that in the press release? That the Chairman needs to clarify while on vacation in Italy 7 hours ahead of Chicago for the Tribune's late night post; the fact this in actuality an interim position?
More can be read at the Tribune's Article here
Time like Ming the Merciless, tyrant of the doomed planet Mongo, catches up with everyone and not even Flash Gordon can rescue you from it's clutches. Al Williamson the Artist that helped bring more comic characters to fame then you can count passed away Saturday June 12th in upstate New York, his wife, Cori, recently released. He was 79.
Williamson the milti award, two time Eisner award winner (1996, 1997) worked from the 1950's steadily till his retirement in 1999 illustrating everything from Flash Gordon to Secret Agent Corrigan to what personally was my first comic his work bringing Luke Skywalker to the illustrated page. If Williamson wasn't making some of the best penciling even before there were such companies as Marvel or DC Comics he was inking the work of other great artists like Jack Kirby. While other artists were thinking about shadow, volume and representing the human figure in dramatic 2d space (even Kirby who's early work when compared to Williamson is dramatically different) Al Williamson was executing that with unparalleled skill and complex sensitivity.
"He was one of the more sublimely talented artists to work in mainstream comics, His men were handsome, his women were beautiful, and the landscapes he drew — alien or westerns or battlefields — always seemed lushly authentic. He made panels you could lose yourself in."
said Tom Spurgeon, editor of the online magazine Comics Reporter.
Alfonso Williamson born March 21, 1931 in Manhattan, one of two children of Sally and Alfonso Williamson. His Scottish father, was a citizen of Colombia, and soon after his son was born the family moved to Bogotá.
At the age of 9, his mother took him to his first movies which he saw a chapter in the "Flash Gordon Conquers the Universe" serial, was sold and immediately started sketching scenes from memory when he got home.
The family returned to New York when Alfonso was 13. He took classes at the School of Visual Arts (then called Cartoonists and Illustrators School in Manhattan), and was later hired by EC Comics.
Mr. Williamson's first wife, the former Arlene Sattler, died in 1977. In addition to his wife of 32 years, the former Cori Pasquier, he is survived by his sister, Liliana Gonzalez Williamson; a daughter, Valerie Lalor; and a son, Victor.
Al Williamson was a pioneer in countless ways in defining comics as we know them today and will be greatly missed.
Audio clip: Adobe Flash Player (version 9 or above) is required to play this audio clip. Download the latest version here. You also need to have JavaScript enabled in your browser.

download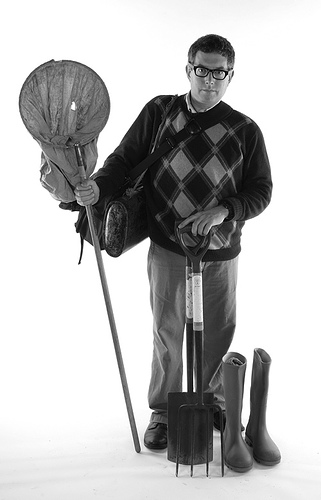 This week: We talk to artist Mark Dion, about social practice, the Museum of Jurassic Technology, cabinets of curiosity. The word "taxonomy" is bandied about at great length.
Mark Dion was born in 1961 in Massachusetts; he lives and works in Pennsylvania.
Dion is known for making art out of fieldwork, incorporating elements of biology, archaeology, ethnography, and the history of science, and applying to his artwork methodologies generally used for pure science. Traveling the world and collaborating with a wide range of scientists, artists, and museums, Dion has excavated ancient and modern artifacts from the banks of the Thames in London, established a marine life laboratory using specimens from New York's Chinatown, and created a contemporary cabinet of curiosities exploring natural and philosophical hierarchies.
His approach emphasizes illustration and accuracy but is charged with a biting undertone. Dion has a longstanding interest in exploring how ideas about natural history are visualized and how they circulate in society. Dion's work has been presented at many U.S. and international museums and galleries, including solo exhibitions at the Vancouver Art Gallery, Vancouver; Galleria Emi Fontana, Milan; Wexner Center for the Arts, Columbus, Ohio; Tanya Bonakdar Gallery, New York; and Deutsches Museum, Bonn. Dion has been commissioned to create works for Aldrich Museum of Art, Ridgefield, Connecticut; the Tate Gallery, London; the Yerba Buena Center for the Arts, San Francisco; and The Museum of Modern Art, New York.