Audio clip: Adobe Flash Player (version 9 or above) is required to play this audio clip. Download the latest version here. You also need to have JavaScript enabled in your browser.
This week: We talk to Artist Nathan Carter who has a work in the current MCA Exhibition "Alexander Calder and Contemporary Art: Form, Balance, Joy"about his work, the youth perspective, and the secret trasmissions of numbers stations.
Here is a slightly outdated bio I lifted: Nathan Carter's wall reliefs, sculptures, collages, and hanging objects are inspired by myriad aspects of contemporary society: modes of transportation, mass communication devices, sports insignias, and architecture for mass gatherings like stadiums and parade grounds. At once gestural and reductive, his works amplify strategies first explored by modernist artists in the early 20th century. Deeply rooted in a fascination with how visual abstract codes represent a means of abbreviated, if not universal, communication, Carter's free-form compositions are simultaneously non-objective and referential.
Playful at first impression, Carter's art contains allusions to mundane yet foreboding engagements, such as radio transmissions, encoded transcriptions, and other electronic communications that serve not only to link us to world networks, but also to place us under surveillance and deprive us of our privacy. Often our dependence on these tools and the despair that results from their failure to properly operate is a recurring leitmotif in his work.
Nathan Carter was born in Dallas, TX, in 1970 and currently lives and works in New York, NY. He received his MFA from Yale University, New Haven, CT, in 1999. He has had solo exhibitions at Galería Pilar Parra, Madrid (2007); Casey Kaplan Gallery, New York (2006, 2004, 2001); and Esther Schipper, Berlin (2006). He also participated in Art 33 Basel, Basel, Switzerland (2002). Selected group exhibitions include Neo Baroque, DA2 Centre of Contemporary Art of Salamanca, Spain (2005-06); Greater New York 2005, P.S. 1 Contemporary Art Center, Long Island City, NY; and GNS, Palais de Tokyo, Paris (2003).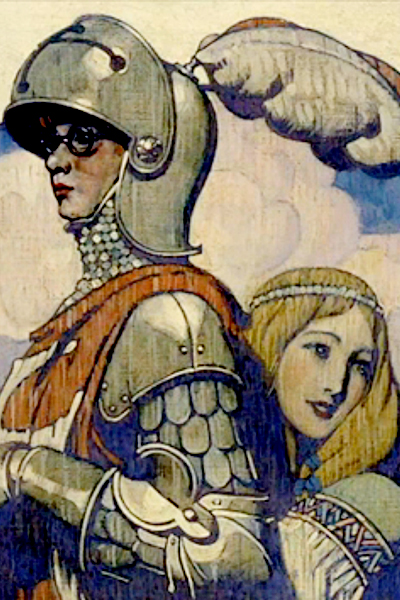 Art = ((Money + Love)* Infatuation) its a equation we all know and like gravity you ignore it at your own peril. Everyone advocates for what they love or to be more mercenary, what they have invested money in and we all live in the shadow of that fact. The Economics of Art is much the same as everything else just tweaked a bit more. This is nothing new to anyone that has been in the Art world for any length but sometimes is worth restating.
Norman Rockwell plays into that fact neatly and had been promoted and actively shoehorned into the modern art cannon discussion with increasing persistence starting in the mid 90's and continuing today. Nothing wrong with that, its the active debate that keeps the art world fresh and acts as oxygen sometimes when the fishbowl we live in starts to be a tad hypoxic.
Right now George Lucas & Steven Spielberg have loaned their collection to the Smithsonian American Art Museum to be on display from July 2nd to January 2nd. Most of the time anything having to do with Lucas or Spielberg I would not mention since I largely view the quality of their work to be in a holding pattern and their grip on contemporary anything to be a bit loose but the video brought to you again from Art Babble for the first time makes a semi cogent argument for Rockwell's inclusion in the larger discussion on modern art.
The video is well worth your time if for no other reason then to see some lesser know works of Rockwell's and get a feel for the body of work from a cinematic point of view. Some of it was very interesting even to a jaded individual as myself and when I am in DC next week will actually go out of my way to see their collection in person among other higher priorities.
Enjoy
Audio clip: Adobe Flash Player (version 9 or above) is required to play this audio clip. Download the latest version here. You also need to have JavaScript enabled in your browser.

download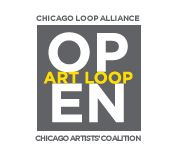 This week: Something for everyone! Lori Waxman and Duncan do reviews. Terri and Joanna review "The Ask" by Sam Lipsyte. Duncan and Richard talk with Michael Perry the Marketing & Programming Project Coordinator for the Chicago Loop Alliance about Art Loop Open among loads of other things.
The outro is a rare piece of unedited, pure, unadulterated Duncan. Stick around for it.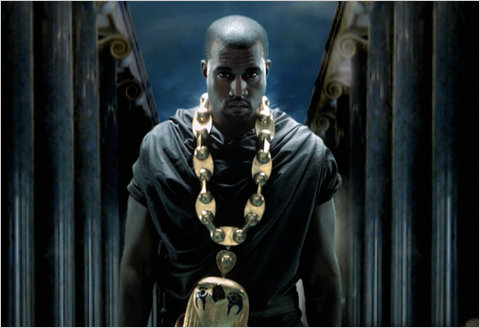 Power
The economy may be turning around again (what is it is now, the third time in a year or fourth?) but the Art world seems to be talking about nothing but death & loss.
First off you have the well publicized and it seems anticipated Kanye West music video for his single "Power" which is being described as "apocalyptic" "dark, personal conflict" & "beautiful death".  With the video directed by artist Marco Brambilla who has a habit of creating work with a strong bent towards monolitic, time lapse laiden video art with a dark dramatic stuttering low light quality it will be interesting to see how it turned out.
Audio clip: Adobe Flash Player (version 9 or above) is required to play this audio clip. Download the latest version here. You also need to have JavaScript enabled in your browser.
For me music videos have been on kind of a artistic hiatis since Chicago's own Mark Romanek moved to feature films. It seemed his departure timed well with the crash of the industry and music videos have been on a healthy but slow DYI recovery since then largely.
Requiem for Kodachrome
Kodak has been singing the executioners song for Kodachrome slide processing for some time but the last roll was made a while back and given to the well known photojournalist and National Geographic regular Steve McCurry. That roll is currently being processed in the sole remaining processing studio Dwayne's Photo Service in Parsons, KS. What will it have on it again no one know but if it is in style with the current visual theme for 2010 it will have a skull in it (skulls have been everywhere since Art Basel Miami Beach, more things change the more they stay the same). Read more here
Ellen Bows Out Of American Idol
I don't watch the show personally but I do know there are two things the art wold in general loves to do. One, bemoan the pointlessness of "Work of Art" on Bravo (as if an art reality competition ever had a hope at quality or legitimacy? seriously?) and Second talking about American Idol (two years ago it was Mad Men but no one seems to remember that show now?). So now that Simon has left Ellen is not reup-ing for a second year. Rumor is J-Lo will be on the table Read more here
That Dark Shadowy Figure Caravaggio Keeps Getting Press
For the last three years Caravaggio (who I admit I do love) keeps getting press touting his mastery and forward thinking when it came to composition and cinematic intimacy now is no different. Read more here
Jewish Art Gallery Puts On Crucifixion Show
[insert outrage here] garnish with 28 works by artists such as Tracey Emin, Duncan Grant, and Lee Miller Read more here
Ansel Adams Estate Fights Man Who Bought Negatives At Yard Sale
The estate of Ansel Adams (Adams' grandson Matthew Adams)Â contests that negatives are almost worthless unless the hand of the artist is used to make prints, so basically by that logic art restoration damages work since even though it continues the outline set by the artist it is not the true hand of the artist. Glad to see Matthew Adams isn't sour or anything. Read more here
Audio clip: Adobe Flash Player (version 9 or above) is required to play this audio clip. Download the latest version here. You also need to have JavaScript enabled in your browser.
This week: Brian and Patricia sit down with Andrew McKinley, proprietor of Adobe Books Backroom Gallery, and Devon Bella, the gallery's current director. They discuss Adobe Books' seminal place in the San Francisco art community, the Mission School, the gallery's recent renovation, and the ominous installation in the window proclaiming "Everything Must Go!"
Click here to read an interview with Adobe Books Backroom Gallery!