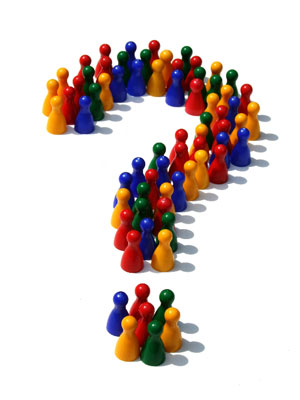 Lets take a short break from news and events in the Art World to ask an important but often misunderstood idea, how many people do you really know?
I don't mean know their name, or went to the same school, town, program, gallery or even concert with but how many people do you really know? In this day and age of social media/networking/six degrees of Francis Bacon its easy to mistake being linked to someone being equal to knowing them. If I asked you to name a good lawyer, cook, programmer, printer, accountant or Mr/Ms "get the job done no matter what" could you? Do you know someone you could promote for a project and they could not only be relied on to do a job but do it well, on-time and the first time? If so how many, even I admit it isn't as deep as I would like and thats a shame.
I have worked for or with many companies over the years and what often amazes me is not that there is lack of work/contracts but the amount of time and trial/error that goes into finding good people to do any number of skills.
Wasted time and mispent money.
The Art World in my estimation is the epicenter of "Jack of all Trades" skill sets. I have meet people that have skills so varied and rich that you would be forgiven for thinking they have Multiple Personality Disorder, thats a benefit we have, a asset if you will and we need to leverage it in the 21st Century.
Working in the Arts will always be precarious and fragile but we know change, we know projects, we know guerrilla style zero budget business models and we know people and we need to promote that. I will be doing this myself over time but its high time every blog/website in the art world spent some space helping people know how to contact the best individuals for any skill. It should never be who/what company should I contact to do this job but how do I organize the funds to pay [insert name here] to complete this project for me.
If you don't know a good cook, caterer, programmer, designer, printer, lawyer, copywriter, editor (in this town who isn't?), media production, animator, auto repair, public relations, ect then it might be best to start adding to your list since having a team you can rely on is more valuable for you and especially others then the funds it takes to hire them. Who has the time or energy to suffer through multiple bad suppliers to find that right person. The person or company that has that up to date list is the one that will hit the ground running and execute their idea the first time on half the actual budget.
Don't build your list of friends, acquaintances, followers or warm bodies but your cabinet of professionals for the job of today and more so the one right over the horizon.
Audio clip: Adobe Flash Player (version 9 or above) is required to play this audio clip. Download the latest version here. You also need to have JavaScript enabled in your browser.

download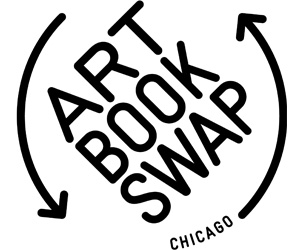 This week: Amanda and Tom talk to Heathers Hubbs (director of NADA) and Lauren Wittels (Executive Director, Regency Arts Press, Ltd.) about the press, their projects and the forthcoming Art Book Swap (Saturday October 9th, 2010 12-5 at the AIC Ryerson and Burnham Libraries)!
Next: Duncan (in our first official phone interview) talks to Christopher Bedford, Curator of Exhibitions at the Wexner Center for the Arts in Columbus Ohio.
DONATE BOOKS! COME TO THE SWAP!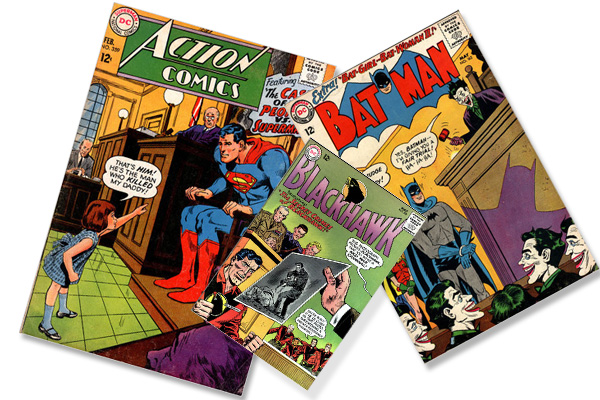 Superheroes in Court! Lawyers, Law and Comic Books
Currently on display at Lillian Goldman Law Library's rare book exhibition gallery at Yale the series showcases examples of images of superheroes in the dock, comic books about lawyers and examples of legal disputes and Congressional inquiries involving caped crusaders. My artist sense tells me somewhere a lawyer who loves comics is currently on kayak.com reserving a seat on the next flight to New Haven, CT. Read more here & here
Merchandise Mart adds LA to the portfolio of Art Fairs
Planed to open in fall of 2011 (want to lay odds it is close if not the same time as Scope: London & Zoo?) the Chicago based Merchandise Mart has hired MOCA's Adam Gross as director of the event. Read more here
The Art on the Walls of Wall Street 2
Even though the original Wall Street film was a better story and all around film it did lack in a few areas most of all it's representation of art. Work, design and taste that is so garish and laughably over the top that it is highly distracting from the story being told. In the sequal the art is more established and used as pantomime of the duplicitous emotions, mood or subtext of the film. The NY Times wrote and interesting article on the process. Read more here
Egyptian Van Gogh Heist now thought to be an inside job
A while back there was the report of a Van Gogh theft from the Mohamed Mahmoud Khalil Museum which had the art security equivalent of a ADT window decal and nothing more (seven out of 43 security cameras functioning and none of the alarms attached to the museum's paintings) now the talk is that it was an inside job. This very well may be true but llet me ask how hard was the planning session for that theft? How complex could it have been since the only thing to slow one down from a theft was remembering if it was a push or pull door at the exit? Habib el-Adly, Egypt's interior minister, said the loss was a "difficult lesson"…. Read more here
Google brings a rough version of a actual usable universal translator
called "conversation mode" which in the art world we could all use more then we would like to admit.

Audio clip: Adobe Flash Player (version 9 or above) is required to play this audio clip. Download the latest version here. You also need to have JavaScript enabled in your browser.

download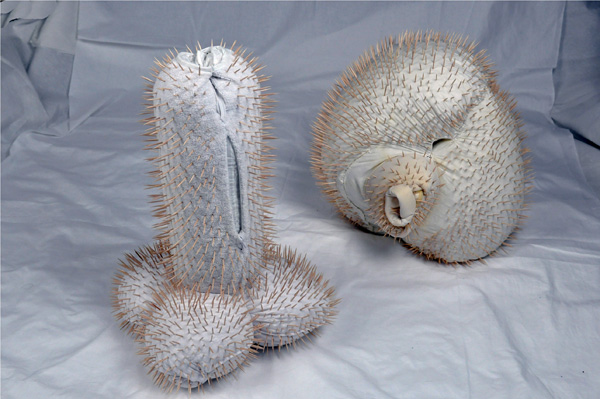 This week: Matthew Harrison Tedford talks to curator Abby Chen.
They talk about the difficulties of curating contemporary Chinese art in the US, the relationship between social activism and art in China, and about a recent sympsosium on gender identity held by Abby in Guangzhou, China.
Abby Chen was born in Shandong, China, and raised in both Beijing and Shenzhen. She has been the Program Director of the Chinese Culture Center of San Francisco. Since 2006 she has overseen the Center's Xian Rui Artist Excellence Exhibition Series and the Present Tense Biennial.
Formerly, she was the co-founder and Director of the Chinese Artists Network (CAN), an organization dedicated to contemporary Chinese visual artists.
With CAN, Abby has curated exhibits for the San Francisco Arts Commission, the Museum of Chinese in America in New York, the San Leandro History Museum & Art Gallery, Photo San Francisco, and Olive Hyde Art Gallery.
Youtube & The Guggenheim have released their short list for the "Play" Biennial and there is a God since my favorite art video not only is back from the dead but has a new work out. Strindberg and Helium at the Beach tell the tale of a fatalistic Swedish playwright and his best friend a bubble gum pink ballon named Helium. Even though Bad at Sports didn't make the short list if "Play" does nothing more then vault artist Eun-Ha Park and Strindberg & Helium back into production I call it a roaring success.
One more video from the "Play" Biennial, this is fun lol.