Audio clip: Adobe Flash Player (version 9 or above) is required to play this audio clip. Download the latest version here. You also need to have JavaScript enabled in your browser.

download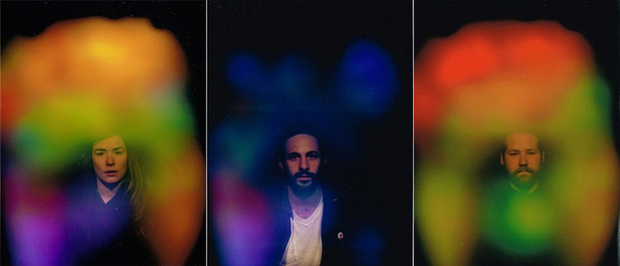 This week: San Francisco check in with an interview with art collective/gallery Will Brown.
Will Brown is a collaborative project that currently takes form as an experimental exhibition space in San Francisco's Mission District. Will Brown is Lindsey White, Jordan Stein, and David Kasprzak.
On February 2, 2013, David Kasprzak, Jordan Stein, and Lindsey White opened the exhibition The Ghost of James Lee Byars: A Retrospective in their space, Will Brown, located in the Mission neighborhood of San Francisco. The retrospective takes place in a pitch-black room that is itself an installation piece; it purportedly houses both the oeuvre and the spirit of the deceased artist, who declared all of his work to be cancelled upon his death. The absurdity that underscores the exhibition has become a hallmark of Will Brown in the year since its inception. Bad at Sports contributors Brian Andrews and Patricia Maloney spoke with the three collaborators just a few weeks prior to the opening to learn more about the philosophy that guides their singular form of exhibition making, about how the space came into being, and to find out exactly who or what is Will Brown. This interview is part of the ongoing collaboration between Bad at Sports and Art Practical, where you can read an abridged version of their conversation.
Audio clip: Adobe Flash Player (version 9 or above) is required to play this audio clip. Download the latest version here. You also need to have JavaScript enabled in your browser.

download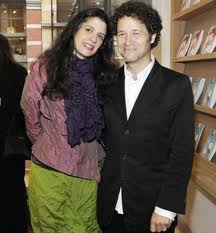 This week: The final installment of SoPra fest 2013, Paul Ramirez Jonas!
Ramirez Jonas has said of his work:
"I create as I speak: I consider myself merely a reader of texts. The pre-existing text I treat as a score: a diary, an old photo, a footpath, music, etc. The reading can take the form of performance, sculpture, photo, or video. Thus, a musical score results in a sculpture, a diary, in a video, or the plans for a flying machine in a photo. In my works, what looks like invention is but re-enactment. Being a reader, don't I have more in common with the public than with the author? I find that commonality in working with pre-existing materials."
Currently, Ramirez Jonas sees his role as "extending beyond the private reader, and into someone who invites viewers to join in. The result of this shift is the reassertion of a contract between the artwork and its public."
In 2008 at the 28th Sao Paulo Biennial, Ramirez Jonas arranged for members of the public to a receive a key to the front door of the biennial venue, the Ciccillo Matarazzo Pavilion. Each person who received a key was required to leave behind a copy of one of their own keys as well as sign a contract that established an agreement between themselves, the curators, the artist and the biennial foundation.
For the 7th Mercosul Biennial in Porto Alegre, Brazil in 2009, Ramirez Jonas altered three large boulders by carving into them a space for monument plaques to be placed. Instead of creating permanent monuments to a State honored figure or event, he turned the monuments into platforms for cork boards for the fleeting message or personal note-the ephemeral voice of his public.
In the summer of 2010, Ramirez Jonas created the Key to the City project in New York City with Creative Time. Though keys were only distributed up until June 27, the locks will remain accessible throughout the summer, until September 4, 2010.
He is represented by Alexander Gray Associates in New York and Roger Bjorkholm in Stockholm
Audio clip: Adobe Flash Player (version 9 or above) is required to play this audio clip. Download the latest version here. You also need to have JavaScript enabled in your browser.

download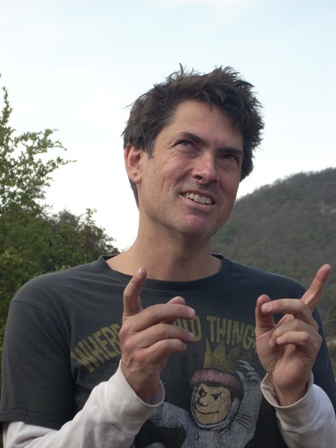 This week: Duncan, Brian, Abigail Satinsky and special guest host Jacob Wick talk to author and publishing guru Matthew Stadler.
Matthew Stadler is a writer and editor who lives in Portland, Oregon. He has written four novels and received several awards and fellowships in recognition of his work. More recently, he has compiled four anthologies about literature, city life and public life. His essays have been published in magazines and museum catalogs around the world, and focus on architecture, urban planning and the problem of sprawl.
"Sprawl is the disappearance of an idea," Stadler writes in the annotated reader, Where We Live Now, "So how can we go on speaking of the city and the country, yet not remain fixed in the downward spiral of loss?" Stadler's numerous essays and larger projects, such as suddenly.org explore this question by looking for better language and new descriptions. While there is significant overlap, Stadler's work can usefully be broken down into three areas: novels; sprawl and urbanism; publishing and public space.
Audio clip: Adobe Flash Player (version 9 or above) is required to play this audio clip. Download the latest version here. You also need to have JavaScript enabled in your browser.

download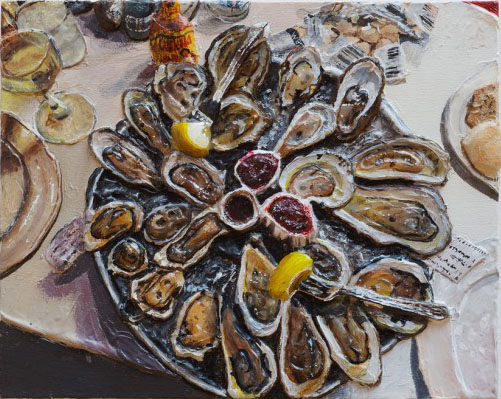 This week: Amanda is back! The Amanda Browder Show talks to artist Gina Beavers.
Audio clip: Adobe Flash Player (version 9 or above) is required to play this audio clip. Download the latest version here. You also need to have JavaScript enabled in your browser.

download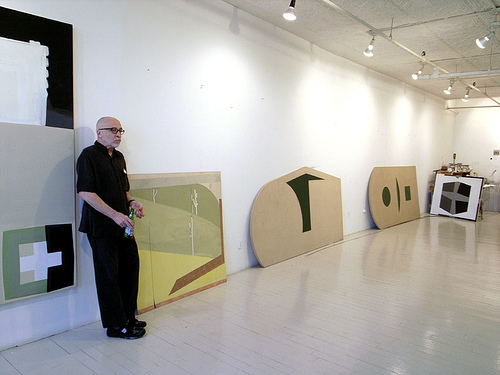 Bio from Devening Projects…
(born 1942) Gary Stephan has been showing his painting and sculpture since the late sixties in the United States and Europe. He has had solo shows in New York at Bykert Gallery, Mary Boone Gallery, Hirschl and Adler and Marlborough Gallery; in Los Angeles at Margo Leavin Gallery and Daniel Weinberg Gallery; and in Berlin at Galerie Keinzle and Gmeiner among many others. His work can be found in the collections of The Guggenheim Museum of Art, The Metropolitan and the Museum of Modern Art, as well as museums nationwide. He is the recipient of awards from the National Endowment of the Arts, the Guggenheim Foundation and the American Academy of Arts and Letters. He teaches in the MFA program at School of Visual Arts in NYC and is currently represented by Kienzle Art Foundation in Berlin. Gary Stephan lives and works in New York City and Stone Ridge, NY.
Image from…
All your bases belong to us.