Audio clip: Adobe Flash Player (version 9 or above) is required to play this audio clip. Download the latest version here. You also need to have JavaScript enabled in your browser.

download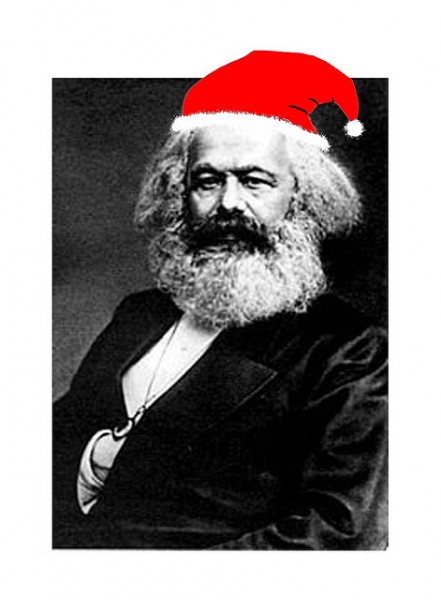 This Week: Do Duncan and Richard take a week off, kick back, drink that eggnog Duncan makes with lighter fluid???
NO, no they do not. They undertake to make a holiday special so labor intensive, so wacky, so stupid it is hard to beleive. Yes, it is here.
AND, if you survive the dramatic reading, you will be rewarded by some rare and amazing Christmas Classics, about Daleks, sex, and stuff like that.
HO HO HO.
Audio clip: Adobe Flash Player (version 9 or above) is required to play this audio clip. Download the latest version here. You also need to have JavaScript enabled in your browser.

download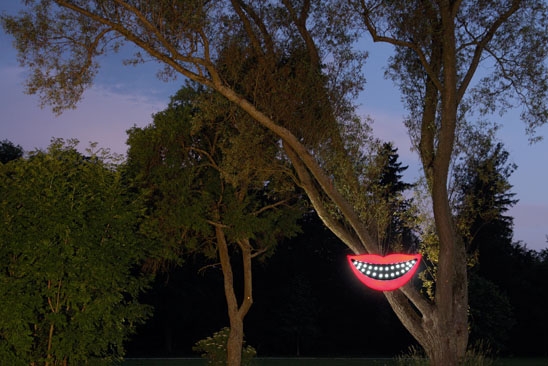 This week: Duncan and Richard at Expo Chicago 2013 talking to Sanford Biggers, Elysia Borowy-Reeder and José Lerma.
From Expo's info:
Sanford Biggers, Elysia Borowy-Reeder and José Lerma in conversation with Richard Holland and Duncan MacKenzie for another rousing Bad at Sports discussion, hosts Richard Holland and Duncan MacKenzie will field interviews and commentary from Artist Sanford Biggers (SAIC MFA 1999, moniquemeloche, David Castillo Gallery, MASSIMO DE CARLO), Director of the Museum of Contemporary Art Detroit Elysia Borowy-Reeder and Artist José Lerma (SAIC Painting and Drawing), most recently featured in a solo exhibition for "Chicago Works" at the Museum of Contemporary Art Chicago.
Related articles across the web
Audio clip: Adobe Flash Player (version 9 or above) is required to play this audio clip. Download the latest version here. You also need to have JavaScript enabled in your browser.

download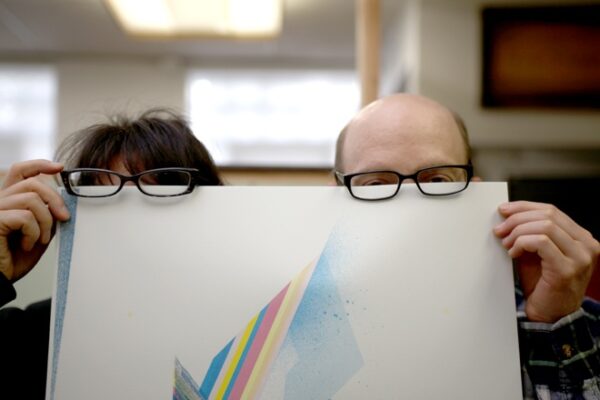 This week: First up, Sonnenzimmer! Duncan talks to Nick Butcher and Nadine Nakanishi about the poster scene, the business of art and design and more! Then What's the T's Dana B. makes her podcast debut in an interview with Sarah Weber, whose solo exhibition at Rena Sternberg Gallery is open through December 28th.
SARAH WEBER (b. 1988) is an artist currently working in Chicago. She received her MFA from the Pennsylvania Academy of the Arts in 2011 and her BFA from the School of the Art Institute of Chicago in 2009. Her work has recently been exhibited in Heaven Gallery (Chicago), Lloyd Dobler Gallery (Chicago), and Galerie Nord (Berlin). Sarah was the recipient of The Ox-Bow Scholarship, funded by the Joan Mitchell Foundation. Her first solo show at Rena Sternberg Gallery (Glencoe) will run through January 2014.
Sonnenzimmer is the Chicago-based studio of Nick Butcher and Nadine Nakanishi. Merging backgrounds in typography, printmaking, graphic design and fine art, we create hand-crafted posters, books, and music packaging for a wide array of clients. Most of our projects are screen printed in-house. We are always up for the challenge of creating unique visuals for projects. If you are interested in working with us, don't hesitate to contact us. To read about our process, check our FAQ page.
We've had somewhat of an elastic existence in our 7 year history. Beginning as a shared painting studio, equipped with industrial screen printing equipment, the venture quickly morphed into a design and print studio specializing in hand-crafted prints and design for some of the city's most recognized cultural institutions. As image making is becoming more and more present in commerce and enjoying a true revival in print making and painting, we hope our mixture of fine and applied art will be looked at as complimentary assets. That people understand they are not mutually exclusive. We are interested in idiosyncratic imagery. This is explored through many lenses of an ongoing practice – may it be of collaborative, experimental, or commercial nature.
Audio clip: Adobe Flash Player (version 9 or above) is required to play this audio clip. Download the latest version here. You also need to have JavaScript enabled in your browser.
This week: San Francisco checks in with a great interview. Bad at Sports contributors Brian Andrews and Patricia Maloney sat down with artist Takeshi Murata and sound designer Robert Beatty on November 9, 2013, at Ratio 3, in San Francisco, to discuss Murata's most recent digitally animated video, OM Rider(2013). OM Rider follows two animated creatures: a wizened old man that Andrews describes as "half the Curious George Man in the Yellow Suit, half like the butler from Rocky Horror Picture Show," and a hipster wolf, which rides a moped through a barren landscape and performs other aimless tasks. The video begins with the creature playing a synthesizer that gives the video its title. Om Rider contains Murata's characteristic absurd humor and aesthetic, which mixes highly attuned lighting and composition with more retro modeling and minimalist, almost antiseptic spaces.
Takeshi Murata was born in 1974 in Chicago. In 1997, he graduated from the Rhode Island School of Design, where he studied film, video, and animation. He currently lives and works in Saugerties, New York. Murata has exhibited at the New Museum, New York; the Museum of Modern Art, New York; the Museum of Fine Arts, Houston; the Fondazione Sandretto Re Rebaudengo, Turin, Italy; Sikemma Jenkins & Co., New York; Gladstone Gallery, New York; and Salon 94, New York. Murata's work is featured in the collections of the Hirshhorn Museum and Sculpture Garden, Washington DC; DESTE Foundation for Contemporary Art, Athens; and The Smithsonian Museum of American Art.
FYI, AP will post an excerpted text version of this interview on Dec. 3, and the link for that conversation should be:
http://www.artpractical.com/column/interview-with-takeshi-murata/
And here is a related review Brian wrote for his previous show: http://www.artpractical.com/review/get_your_ass_to_mars_andrews/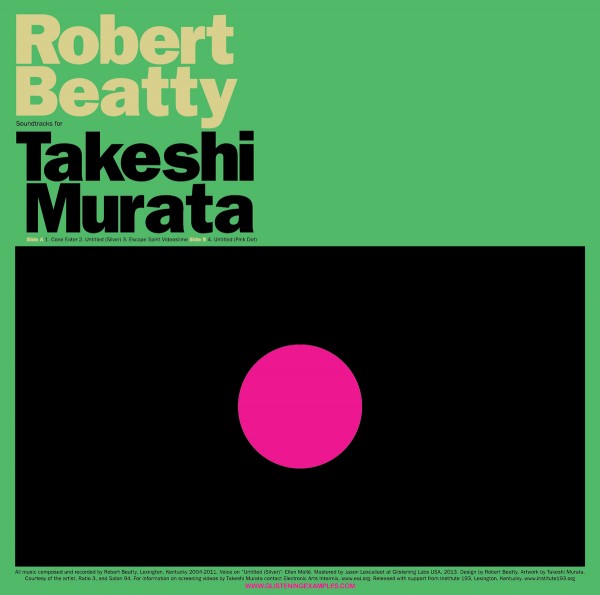 Audio clip: Adobe Flash Player (version 9 or above) is required to play this audio clip. Download the latest version here. You also need to have JavaScript enabled in your browser.

download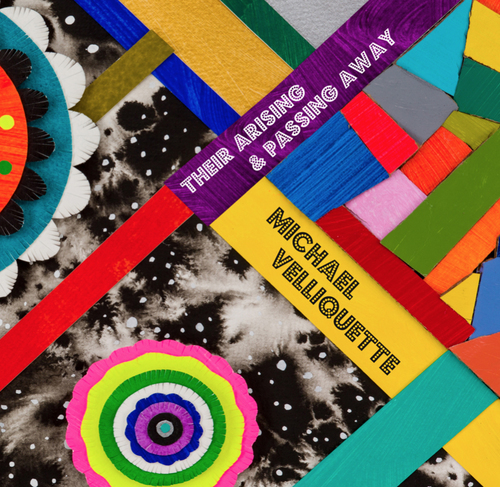 This week: The Amanda Browder show rolls in to town! Amanda talks to Michael Velliquette and Oliver Warden
Michael Velliquette has a show up at DCKT Contemporary!
MICHAEL VELLIQUETTE (b. 1971) is a mixed media artist known for his densely detailed and dimensionally complex paper sculptures, installations, and drawings.He has recently had solo shows at DCKT Contemporary, New York, NY; Disjecta, Portland, OR; Morgan Lehman Gallery, New York, NY; and Rhodes College, Memphis, TN. His museum exhibitions include Slash: Paper Under the Knife at the Museum of Art and Design, New York; Art on Paper at the Weatherspoon Art Museum; and Psychedelic at the San Antonio Museum of Art. His work is in the collections of the Museum of Wisconsin Art; the Racine Art Museum; the Progressive Corporation; Western Bridge, Seattle; The John Michael Kohler Art Center; The Linda Pace Foundation; The State of Wisconsin; Boston Children's Hospital and the San Antonio Museum of Art. A catalog chronicling his work from the past 10 years titled "Michael Velliquette: Lairs of the Unconscious" was released in 2011 through Devibooks Publishers.
Michael Velliquette is a Faculty Associate in the Art Department at the University of Wisconsin-Madison and organizes the independently run project space Lovey Town.
Then a conversation with Oliver Warden about his project Globall!
GLOBALL is a new take on a social network created as a work of art by artist Oliver Warden.
"Basically, I want to pass seven wooden balls, one for each letter in GLOBALL, hand to hand, person to person, around the world.
On each of these wooden balls will be the instructions of what to do with it in multiple languages (three different ones for each ball) and in pictograms. When you receive a GLOBALL:
1. Take a picture of yourself with it and send the picture, your first name, your location and the time to our website www.wheresgloball.com.
2. Once on the website you can fill out a profile. There you can share your experience, connect with other GLOBALLers and follow your ball on its journey.
3. You'll then be asked to pass the GLOBALL to a VERY GOOD FRIEND and explain the instructions.
Hopefully as each ball travels, everyone will think about words such as 'share' and 'friend' and 'follow'. With a little luck, each GLOBALL will go on a voyage of friendship and connectivity around the world."
Oliver