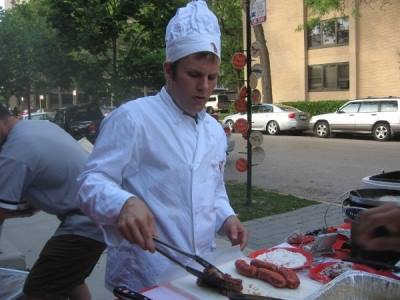 Kevin Jennings from Fryvalry III, Hyde Park Art Center, June 2009
Beloved father, husband, son, brother, artist, doorstop pioneer, deep fried meat master, incredibly skilled craftsman, personal hero, frequent collaborator and great friend Kevin Jennings passed away last week, he was 36.
Since receiving his MFA from UIC in 2004 Kevin's thoughtful and often provocative work, mostly sculptures, has been show at a variety of spaces including Slow, Second Bedroom, the Franklin, Terraformer, Heaven, 312, the MCA, Performa11, 1/Quarterly, C.O.M.A., VONZWECK, Hyde Park Art Center, D Gallery, INVISIBLE-EXPORTS, Experimental Station and others.
Kevin taught occasionally at UIC and SAIC but through his day job as the Instructional Lab Specialist for Studio Arts at UIC he trained, influenced, inspired and befriended a legion of artists.
A Memorial visitation will be held Wednesday, June 29, 2016 at the M J SUERTH FUNERAL HOME, 6754 N Northwest Hwy., Chicago from 3:00 pm – 9:00 pm.
Audio clip: Adobe Flash Player (version 9 or above) is required to play this audio clip. Download the latest version here. You also need to have JavaScript enabled in your browser.

download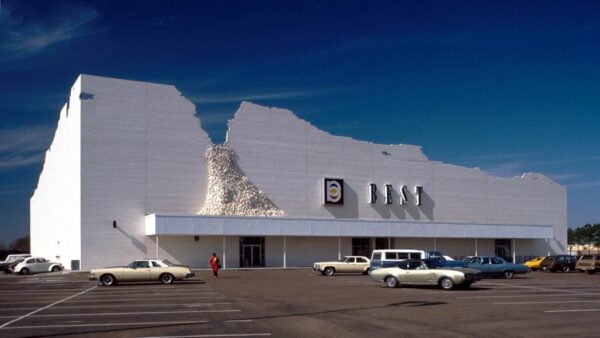 Low and behold, in conjunction with Rhona Hoffman and on the eve of the 2015 Chicago Architectural Biennial we had a once in a life time opportunity to sit down and speak with James Wines of SITE. An architect so radical his buildings have a power quite unlike most contemporary architects, they don't bend us with spectacle, physicality, or industry, they delight us with wit and whimsy. They open our eyes to a magic in the everyday or in the second glance you have to give to a building telling you the story of its demise.
Some days this is the best job.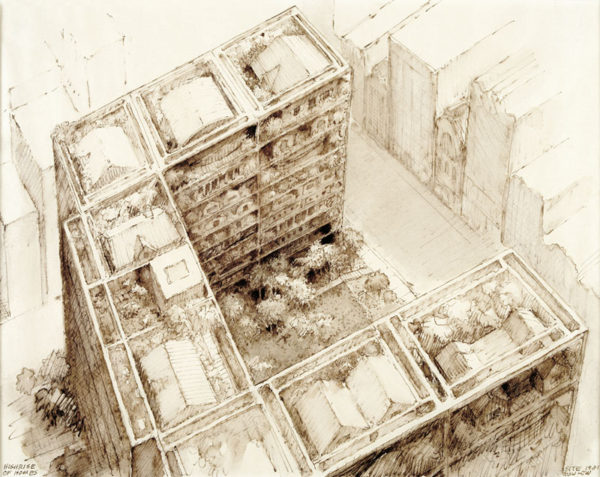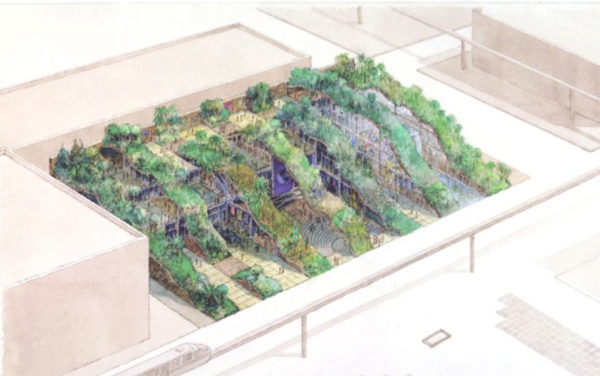 Audio clip: Adobe Flash Player (version 9 or above) is required to play this audio clip. Download the latest version here. You also need to have JavaScript enabled in your browser.

download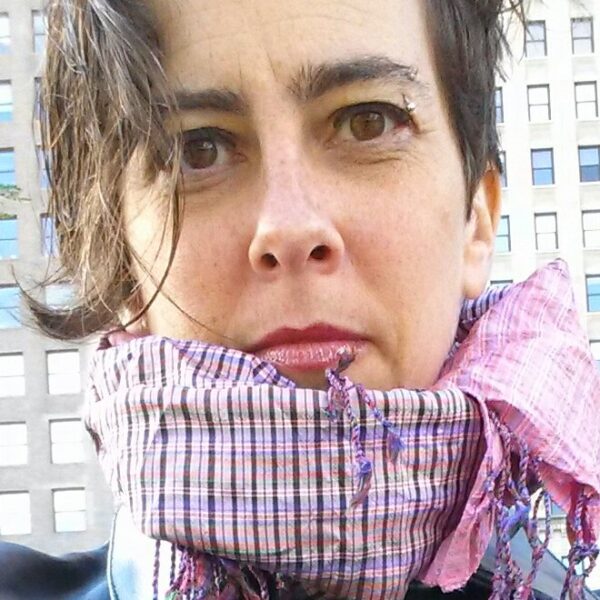 Epic Chicago cultural legend Anne Elizabeth Moore joins Duncan's Columbia College class "the Late, Late Afternoon Show" for an invasive journey through her history. Abigail Satinsky joins Bad at Sports for a farewell Chicago as she confesses her move to Philadelphia.
Moore the warrior of comics, punk rock, anti-capitalism, journalism, and Cambodia's future, recounts her world.
Super fun.
http://anneelizabethmoore.com/
https://ladydrawers.wordpress.com/
http://ladydrawers.tumblr.com/
http://www.punkplanet.com/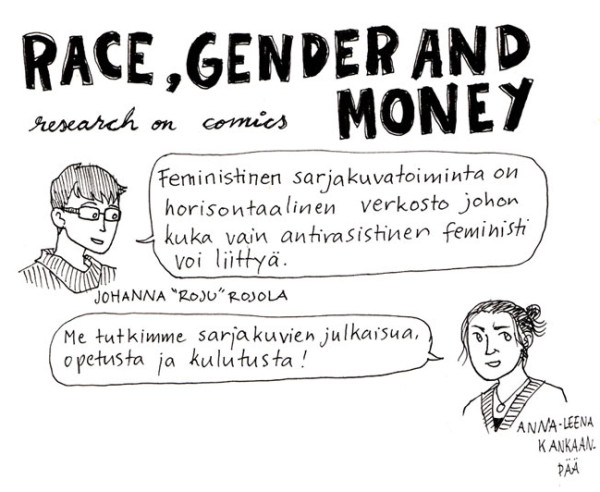 Audio clip: Adobe Flash Player (version 9 or above) is required to play this audio clip. Download the latest version here. You also need to have JavaScript enabled in your browser.

download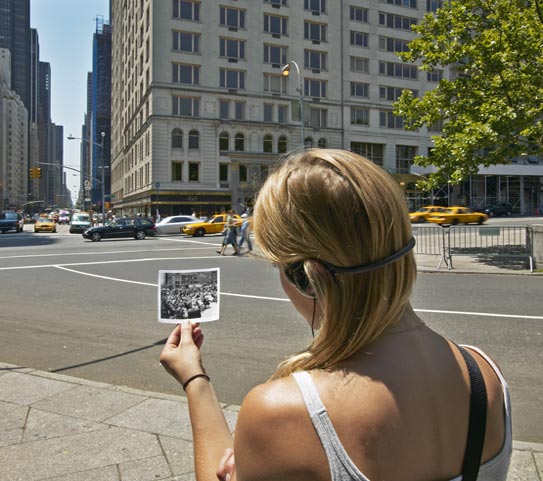 Janet Cardiff's Forty Part Motet is composed of forty speakers arranged in eight groups of five, configured as a large oval facing each other in the center of the room, and resting on stands so they are roughly just above eye level. The Motet, as Cardiff referred to it in our conversation, is a reworking of the English composer Thomas Tallis's Spem in Alium (1570), which translates as "Hope in Any Other" and is sung in Latin by a choir of forty voices. The composition is arranged so that the choir, like the speakers, is divided into eight groups of five singers; each group consists of a soprano, tenor, alto, baritone, and bass. The groups alternate singing: first one, than another, sometimes alone, and at a few moments, all together, rising in a crescendo that breaks open the room to a place beyond the physical world. To hear the Motet in its entirety is profound. Spem in Alium is considered one of the greatest works of English music. The Forty Part Motet is equally a contemporary masterwork. It was a privilege, then, to sit down with Cardiff on November 12, 2015, to speak about her practice.  – Patricia Maloney
Janet Cardiff lives in British Columbia, where she works in collaboration with her partner George Bures Miller. The artist is internationally recognized for immersive multimedia works that create transcendent multisensory experiences and draw the viewer into often unsettling narratives. Cardiff and Miller's work has been included in recent group exhibitions and biennales such as Soundscapes at the National Gallery, London, the 19th Biennale of Sydney in 2014, and dOCUMENTA (13). Representing Canada at the 2001 Venice Biennale, Cardiff and Miller received the Biennale's Premio Prize and Benesse Prize. Recently, the artists debuted new site-specific commissions for Fondation Louis Vuitton, Paris, the Menil Collection, Houston, TX, and the Museo Nacional Centro de Arte Reina Sofia, Madrid, Spain.
The Forty Part Motet is on view at Fort Mason Center for Arts and Culture, in San Francisco, through January 18, 2016; it is co-presented by the San Francisco Museum of Modern Art.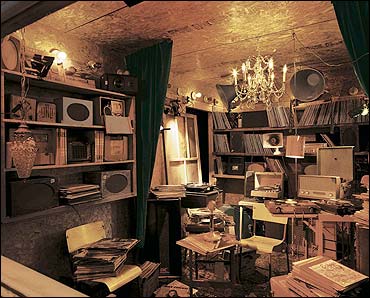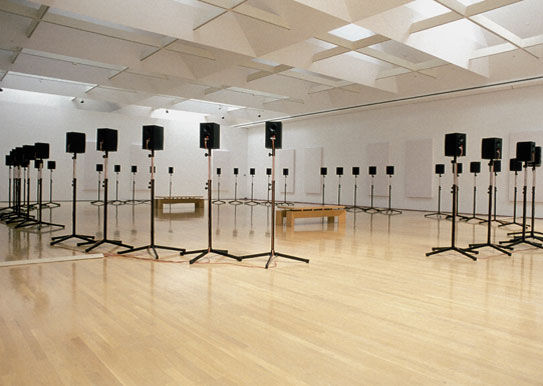 Audio clip: Adobe Flash Player (version 9 or above) is required to play this audio clip. Download the latest version here. You also need to have JavaScript enabled in your browser.

download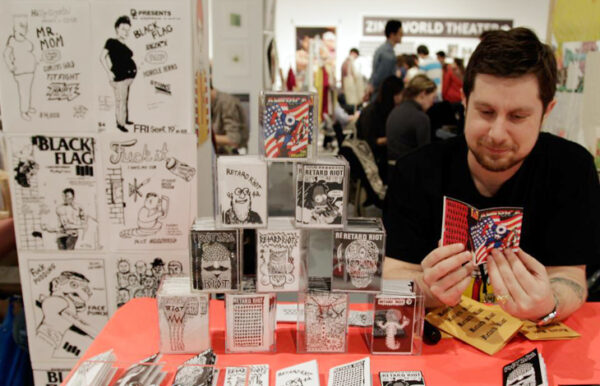 This week: Amanda believes the children are the future, she thinks you should teach them well and let them lead the way. Amanda wants to show you all the beauty you possess inside.
Noah Lyon decided long ago, never to walk in anyone's shadow, if he fails if he succeeds, at least he'll live as he believes.
No matter what we take from you, fine listeners, you are in the art world, you abdicated your dignity second semester your freshman year, who are you kidding.
Holy shit those lyrics work really well here.