"Just what the hell does 'radical scopophilia' mean anyway?", you might have wondered, if you happened to have read the New York Times article on Jeff Koons' private collection that ran in last Sunday's Arts & Leisure section. I chuckled a bit when I read the phrase, which New Museum curator Massimiliano Gioni used to describe Koons' visual approach to art as well as, I gather, the intense visual pleasure Koons derives from his own personal collection. Here's the key excerpt:
"I like this type work," [Koons] said simply about the Courbet, then pointed to a brown patch on the bull's fur vaguely shaped like the state of New Jersey and explained that he stares at the patch often and wonders whether it might represent "some form of, you know, soul or really a personal part" of Courbet's own being. His main fascination with Knüpfer's "Venus and Cupid" seems to be the spilled chamber pot at Venus' side. Looking at a Manet nude, he talks about his appreciation for the "lack of violence" in Manet's work and refers on separate occasions to a crease in the nude's stomach, which he believes resembles a long-tailed sperm.

Lisa Phillips, the New Museum's director, said in an interview that one reason she and the museum's curators made the unusual decision to hand the Joannou show over to Mr. Koons was precisely because of his unconventional and compulsive way of looking at art, what the New Museum curator Massimiliano Gioni calls his "radical scopophilia."

In work sessions as the show came together, Ms. Phillips said, he would use examples of work, new and old, "pointing to things that often would be the peripheral things in them, things that you might not see that were actually the things that were the most interesting to him – a monkey under someone's foot, something like that."
It's interesting, to say the least, that Gioni chose this particular phrase to describe Koons' eye (as it were), given that Koons' approach to art is idiosyncratically a-historical in its embrace of visual pleasure. Gioni uses the term 'scopophilia' to describe a gaze that is voracious in its viewing habits, that takes what it wants from each work of art it encounters. But what Gioni doesn't seem to get (or at least wants to skirt, by way of his pointless and uber-pretentious insertion of the term 'radical' in front of it), is the fact that, although scopophilia is a psychoanalytic term employed by Freud to describe a 'love of watching,' the term was also taken up in the 1970s and thereafter by feminist film theorists to account for the predominance of a specifically 'male gaze' in classic Hollywood cinema. (Think Hitchcock's Psycho, then go read Laura Mulvey's classic essay 'Visual Pleasure and Narrative Cinema' to see what I mean). Scopophilia implies an active male gaze and a passive female subject. It's a type of gaze that has, of course, occasionally been reflected in the history of Koons' own work, most notably Koons' "Made in Heaven" collaboration with his ex-wife Ilona Staller.
I'm all for voracious looking, and I don't mind a little a-historicity in the name of visual pleasure, either. But I don't at all care for the way that Massimiliano Gioni's stray quote, and its placement in this article, serves to whitewash the history of important work done by feminist film theorists in this area. Gioni's blithe attachment of the term "radical" to his use of the term scopophilia only makes it worse. Please. There's nothing 'radical' about the fetishistic power dynamic at play in the scopophilic gaze–or at least, in a straight man's version of it. It's the opposite, in fact.
The question is whether it is accurate or not to describe Koons' curatorial eye as 'scopophilic' in nature. That I don't know. One would have to actually see the show he curates, and the bulk of his collection in person, and, you know, brush up on your feminist theory a bit before you throw around terms that have a fair amount of history behind them, before hazarding a worthwhile opinion on that matter.
Sharon Butler of the wonderful painting-centric blog Two Coats of Paint had a very helpful post a few days ago focusing on the painters included in this year's Whitney Biennial. She also provides excerpts from the catalogue blurbs written about them. Go on over and check it out! Three painters from Chicago, Julia Fish, Scott Short, and Jim Lutes are featured in this year's Biennial and are mentioned in Butler's post.
Butler also includes some useful links to reviews of the Biennial by prominent art critics published thus far. My least favorite of those has got to be Charlie Finch's "Thrift Shop Biennial" piece for artnet.com. Poor choice of metaphors in that review, methinks–and usually I'm able to take my snark with a huge helping of salt. Let's leave the condition of homeless individuals out of our reviews of art shows, shall we?
SFMOMA's Open Space blog has an interview with Art Practical editor Patricia Maloney, who is also one of Bad at Sports' San Francisco correspondents. Art Practical is a new online magazine that covers the visual arts in San Francisco and shares SF-related podcast content with Bad at Sports. A brief excerpt from the interview follows; go on over and check 'em out!
From the beginning, your strategy has been to partner with other web-based content providers. How does this strategy reflect the larger philosophy and approach of Art Practical?
In the mission statement, I wrote that Art Practical is not a proprietor of information; our goal is to generate pathways for investigation. In additional to the original content that we produce, which appears as Reviews and Features in issues, we share content with three web-based platforms-the calendar and directory Happenstand, the podcast Bad At Sports, and the forum Shotgun Review-as well as one quarterly print publication, Talking Cure.
Shotgun Review now exists as a section within Art Practical; the other entities operate fully outside of Art Practical as well as providing us with content. Our event listings for openings and closings, as well as our editorial picks, come from Happenstand; we conduct interviews that appear simultaneously as Features on Art Practical and podcasts on Bad At Sports, and many of our Features are published first in Talking Cure. Together, we function as a coalition that provides comprehensive information and analysis of events, practices and exhibitions.
Art Practical is the site that choreographs this coalition. The idea came together via conversation with and the generosity of the people involved with the respective entities you, Joseph, and Scott Oliver (Shotgun), Lucas Shuman (Happenstand), the Bad At Sports team, and Jarrett Earnest (Talking Cure). I had no interest in duplicating their activities, but instead saw an opportunity in which we could mutually support our shared objectives. Collectively, we create visibility for individual projects and a forum for critical reflection for an audience much broader than our individual efforts.
Art Practical itself is a collective endeavor, emblematic of the collaborative spirit of the Bay Area visual arts culture, which has a long local history of incubating experimentation and innovation. The team members that have created Art Practical and produce each issue have each played crucial roles in creating a model for visual arts criticism that is highly conscious of the audience it is serving. Perhaps more than anyone else, Stoyan Dabov, our developer, recognizes and articulates the ways in which familiar forms of communication are being ruptured. As the site evolves, he is pointing us toward embracing new approaches. The Editorial team, Hope Dabov, Vicky Gannon, Catherine McChrystal, and Morgan Peirce, work tirelessly in encouraging our writers to be creative, to find new modes of description and criticism, and to further define their personal voice. Their collaboration reflects our entire approach. (Continue reading here).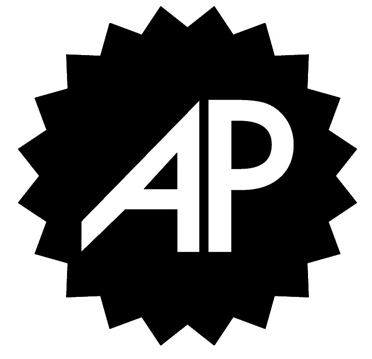 This looks to be a great lecture!
DOUG AITKEN
Monday, February 22, 6 p.m.
Fullerton Hall, The Art Institute of Chicago,
111 S. Michigan Ave FREE ADMISSION
Widely known for his innovative fine art installations, Doug Aitken is at the frontier of 21st-century communication. Utilizing a wide array of media and artistic approaches, Aitken's eye leads us into a world where time, space, and memory are fluid concepts. Aitken's work effortlessly slips into our media-saturated cultural unconscious allowing the viewer to experience cinema in a unique way by deconstructing a connection between sound, moving images, and the rhythms of our surroundings. Treating the world as his studio, he edits together frenetic and unique models of contemporary experience. Aitken has had numerous screenings, and solo and group exhibitions around the world, including the 1999 Venice Biennale, where he won the International Prize for his acclaimed installation electric earth. He's exhibited work in institutions such as the Whitney Museum of American Art, New York; Museum of Modern Art, New York; and the Pompidou Center in Paris.
The folks at Temporary Services are puttin' on a Fair in conjunction with their current Gallery 400 show, Art Work (January 26 through March 6, 2010). This Friday and Saturday from 12-6pm Bad at Sports will be there, selling t-shirts, giving away stickers, and recording your questions on video for our upcoming exhibition at apexart!
Please join everyone at the Fair for two days of art, books, talks, things for sale, things for free, and more….including short discussions about the work of various participating organizations scheduled throughout the day.
The whos (as in, who will be at Fair):
Antena
AREA Chicago
Bad At Sports
CAFF: "Find us in the real world motherfuckers!"
Gallery 400
Esteban Garcia
Golden Age
Green Lantern Press
Half Letter Press
Terence Hannum
Harold Arts
Imperfect Articles
InCUBATE
Clifton Meador & guests
David Moré
No Coast
Onsmith Dog Stew & Monkey Nudd Wine
Pros Arts Studio
Proximity Magazine
Radah & Team
Spudnik Press
Bert Stabler
threewalls
WhiteWalls
The whens, wheres and hows:
Friday, February 26, Noon – 6 pm
Saturday, February 27, Noon – 6 pm
Two days of art, books, talks, things for sale, things for free, and more!
Organized by Temporary Services in conjunction with ART WORK: A NATIONAL CONVERSATION ABOUT ART, LABOR, AND ECONOMICS • www.artandwork.us
LOCATION
G400 Lecture Room & Gallery 400 at the Art & Design Hall, University of Illnois, Chicago
400 S. Peoria St (at Van Buren)
www.gallery400.aa.uic.edu • 312-996-6114
And while you are there:
Check out The Free Store, a concurrent exhibition at Gallery 400 taking the form of "a nomadic, temporary free store that irregularly visits a variety of Chicagoland neighborhoods." The Free Store asks you to get involved by coming to the store, bringing stuff you want to give away, and taking stuff that you want. There is no restriction on what you can take. You don't even have to haggle! Just take it!
**Items can be dropped off at Gallery 400 during open hours. The Free Store organizers are always happy to accept donations (everything except for people, animals, and illegal/toxic substances).