Many, though certainly not all, Chicago gallery exhibitions are geared towards openings; often, attending the opening reception of an exhibition is the easiest and most practical way to see a show because the gallery's subsequent public viewing hours are either infrequent or by appointment only. I dislike seeing works of art during openings because the presence of crowds of people make it very difficult for me to quiet my mind and my body in the manner that many artworks demand (this is especially true if I plan to write about the work later). Because of this, I'm always dashing around trying to make sure I've seen all the exhibitions on my list during the last weeks of their run. Here are a couple of shows I've seen recently that will close after this weekend. They're at galleries with standard Tu-Sat viewing hours, and well-worth the effort to check out, if you haven't already.
Greg Stimac at Andrew Rafacz Gallery (last day open is Saturday, March 13th). Walking into the gallery, you might at first assume that Stimac's photographs are of a starry night sky, or some kind of close-up shot of dandelion fluff scattering in the wind. Nope. They're bugs splattered at full speed against Stimac's car windshield, each inkjet print a record of a particular road trip undertaken by the artist (as Karstun Lund has pointed out in his press release text for the show). My own take on the images veers in a slightly different direction; I like to think of them as a form of battlefield photography. The torn limbs and smashed wings of each dive-bombing bug is reproduced in astonishingly delicate detail. We're able to focus our attention on the individuality of each dead or dying creature but, inevitably, that attention is quickly revoked, overwhelmed by the chaotic vision of mass carnage.
The Art of the Steal, the much–discussed documentary film about the controversial struggle over the Barnes Foundation's extraordinary collection of Impressionist works of art, will have its Chicago premiere at Northwestern University's Block Museum of Art this Wednesday evening. Located in Merion, Pennsylvania at the explicit behest of Dr. Albert C. Barnes himself, the Foundation's collection is now slated to be moved to downtown Philadelphia, a decision which has caused a national uproar.
The film screens this Wednesday, March 10th, at 7pm at the Mary and Leigh Block Museum of Art, Northwestern University, 40 Arts Circle Drive, Evanston, IL 60208. Tel: 847.491.4000.
Here's the blurb and the trailer from the film's official website:
"In 1922, Dr. Albert C. Barnes formed a remarkable educational institution around his priceless collection of art, located just five miles outside of Philadelphia. Now, more than 50 years after Barnes' death, a powerful group of moneyed interests have gone to court for control of the art, and intend to bring it to a new museum in Philadelphia. Standing in their way is a group of Barnes' former students and his will, which contains strict instructions stating the Foundation should always be an educational institution, and that the paintings may never be removed. Will they succeed, or will a man's will be broken and one of America's greatest cultural monuments be destroyed?"
Don't forget! Bad at Sports is asking you to pose your own questions to your artworld in conjunction with our upcoming exhibition at apexart. The questions should be videotaped (if you have a Mac, Photobooth should work nicely, otherwise your camera's video function or your iphone's video should do the trick too), need only be a few seconds to a minute long, and should contain a question you've always had a burning desire to ask of…well, anyone connected to the world of art (provided they're still alive….although….we have always wanted to conduct spirit seances with the dead….but nah, we'll save that for another project). We can pretty much accept any video format, but the most ideal is .m4v file format. Once you've shot your video, email it to us at
video.badatsports@gmail.com
and, not only will we include it in our upcoming exhibition at Apex Art, we'll go directly to the source to find answers to your questions.
I'm bringing this weekly links post back from the dead. There's too much good stuff out there not to share. So, let us begin:
****Piss Wars: First-person accounts of a performance art kerfluffle involving Ann Liv Young that took place at PS1 Contemporary Art Center last week, over at Art Fag City. Dirty looks, upraised middle fingers, and spilled urine…yup, classic performance art. Follow up reports here and here.
****On the other hand, Wafaa Bilal makes the kind of performance art I can stand behind. Or support. Or whatever. His "….and Counting" will take place at the Elizabeth Foundation for the Arts in New York on March 8th. In it, Bilal's back will be tattooed with a borderless map of Iraq–one dot for each Iraqi and American casualty near the cities where they fell. "The 5,000 dead American soldiers are represented by red dots (permanent visible ink), and the 100,000 Iraqi casualties are represented by dots of green UV ink, seemingly invisible unless under black light." (via we make money not art).
****A really good think-piece on the questionable status of Outsider Art, by Monica Westin, over at New City this week.
****Anaba profiles artist Margo Mensing, who "studies the work and life of an individual who died at her current age… and spends the year creating artwork responding to and inspired by that person." Fascinating. She's done Elizabeth Bishop, Donald Judd–and just check out her fantastic, Joan Mitchell-inspired knitted socks!! I am DYING over here.
****Wanna peek inside The Art Institute's fashion archives?
****Photographer Luisa Lambri, whose work is consistently amazing, has a solo show titled "Being There" that just opened at the Hammer Museum. The Los Angeles Times profiles Lambri here and here.
****This is from way back in October, but still relevant: F Magazine, itself a student-run art journal, has a nice rundown of other local student-run art journals, including where to find them.
****Still Life: Adventures in Taxidermy, a new book on the art and history of taxidermy by Melissa Milgrom. (Via Morbid Anatomy).
****A really interesting piece (which includes videos and links) on Manshiyat Nasser (Garbage City), a suburb of Cairo, at Provisions Library. Garbage City is home to more than 20,000 people, many of whom are Zabaleen (Arabic for "Garbage Collectors"). The Zabaleen gather one-third of Cairo's trash every day, bringing it back to Manshiyat Nasser where it is systematically sorted and recycled into raw materials or manufactured goods before being resold or reused worldwide.
****In Defense of Anonymity. Joanne MacNeill of Tomorrow Museum says, "Anonymity is a good thing. Don't conflate it with online trolling, it's good to have a secret life online." She elaborates why in her podcast, linked above.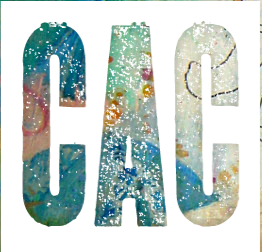 This announcement landed in my inbox this week and I thought I'd pass it along. It sounds like a fantastic opportunity for aspiring curators who are still in school (and in fact, it's aimed at student curators only). The Chicago Artists Coalition (CAC), as part of their "Around Town" program and in partnership with Merchandise Mart and Art Chicago, is launching its Merchandise Mart/CAC Pop Up Gallery, a new six-month exhibition opportunity for student curators and student artists (undergraduate or graduate students are eligible). THE DEADLINE FOR THIS IS MARCH 12TH, so if you are interested, apply soon! Details follow:
"CAC Around Town creates alternative exhibition opportunities for CAC Artist Members including pop up galleries, restaurants, office lobbies, cafes and more. By joining CAC, artists are eligible to participate in Around Town where they can attract new and diverse audiences.
Beginning in March, 2010, CAC will manage a new gallery space in the Merchandise Mart, a location that welcomes more than three million visitors each year. With 150 showrooms and over 4,000 professional designers, Merchandise Mart offers an unparalleled opportunity for artists to be discovered and commissioned.
Curators select the artists for their proposed exhibition. Both selected curators and artists must be currently enrolled students.
EXHIBITION INFORMATION:
• Three curators will be selected to develop shows that will be up for approximately 6 weeks
• The gallery measures 1900 square feet, with 4,200 square feet of possible exhibition space
• Shows will be promoted city wide to over 60,000 Chicago residents
•  CAC will host a reception for each show
APPLICATION GUIDELINES:
Email to pepper@caconline.org by 5:00pm, March 12.
Application must include:
• Curatorial Statement (200 words or less describing their vision for the show)
• Resume
• Two References
Curators must be CAC members to apply.
There is no application fee.
Curators may only exhibit student artist work.
Selected exhibiting artists must also be CAC members.
The cost of a student one-year membership is $45
(for more information on CAC membership benefits, visit www.caconline.org/services). Following the application, runners-up will be interviewed in the gallery space.
Administrative Contact is Pepper Coates;
Email application to pepper@caconline.org by 5:00pm, March 12.