Ever fantasized about being interviewed by the venerable Richard Holland and Duncan Mackenzie of Bad at Sports? No? Well….maybe you're feeling bored and just need something to do tonight? Okay, good enough! Come hang out with Duncan and Richard from 5-7pm tonight at the Sullivan Galleries at SAIC, where our podcasters-in-chief will be ready and willing to interview all comers. So come! Talk to Richard and Duncan about your art, your life, your secret hopes and most shameful desires. Get it all out there and off your chest. Interviews may be broadcast on a future episode of the podcast…you never know.  This is part of the Summer Studio program taking place right now at the Sullivan Galleries, and there are a bunch of other acts, I mean artists, who are opening up their on-site spaces for you to check out as well. The full lineup includes the aforementioned Bad at Sports along with Elise Goldstein, Georgia Kotretsos, Diego Leclery, Adia Millet, Jennifer Mills, Libby O'Bryan & Elissa Papendick, John Riepenhoff, Miller & Shellabarger, Cauleen Smith, and Marjorie Welish. Hope to see you there!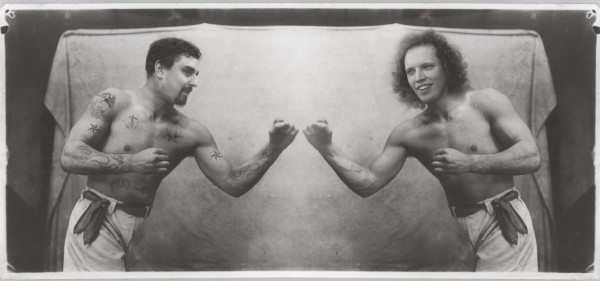 Our latest post is up on art:21 blog. This time, we look at two gallery exhibitions in Chicago that have been mounted in celebration of the Ox-Bow School of Art's 100th anniversary, one at Corbett vs. Dempsey and the other at Roots & Culture. Here's a brief excerpt from the piece:
We tend to spend a lot of time talking about art in terms of "work" nowadays, but we don't always consider how important respite and retreat can be when it comes to sustaining an artmaking practice.  Artists, like all creative individuals, seek retreat for different reasons: to increase their focus and resolve; to problem-solve or brainstorm; to find new inspiration in unfamiliar surroundings; and to make new friends and and share ideas with other people.  For the past 100 years, artists living in the Midwest and beyond have decamped for the Ox-Bow School of Art, located in the town of Saugutuck in Southwestern Michigan. Ox-Bow provides a unique kind of retreat that's part art school, part summer camp, and part bohemian artist's colony. Its idyllic 115-acre campus includes forest areas, dunes, a lagoon, and a number of charming older buildings, some of which are still used as dormitories. This summer marks Ox-Bow's centennial. In celebration of this event, the Chicago galleries Corbett vs. Dempsey and Roots and Culture have collaborated with Ox-Bow on a joint presentation of artworks by current and former students, teachers, and staff.
Ox-Bow was founded in 1910 by Frederick Fursman and Walter Marshall Clute, two Chicago artists who taught at the School of the Art Institute of Chicago, with which Ox-Bow has long been affiliated. Fursman and Clute wanted to provide artists with a reason to escape the city, and began holding art classes for their students and other artists each summer in Saugatuck, Michigan, which lies along the Kalamazoo River about 142 miles away from Chicago. At first, classes were held on a farm on the east bank of the Kalamazoo River about a mile upstream from Ox-Bow's current location. In 1914, classes moved to the Riverside Hotel, a small inn founded by the Shriver family that soon became known as the Ox-Bow Inn. Originally built on an ox-bow-shaped bend of the Kalamazoo River, the Riverside hotel had been cut off from patrons ever since the river channel was straightened to flow directly into Lake Michigan, which dashed Saugatuck's hopes of becoming a major Great Lakes port. Faced with a shrinking clientele, the Shrivers decided to lease the building to a group of artists for an entire summer. As Ox-Bow took on a stronger identity as a school of art over the years, Saugatuck, too, began to reinvent itself as a Midwestern resort community and artists' enclave. Today it is known in the region as the self-proclaimed "Art Coast of Michigan." … (Read the full article here.)
Chicago artist Caleb Lyons, who was interviewed way back when on Episode 95 of our podcast, recently had a solo exhibition at the MCA Chicago as part of the Museum's 12 x 12 series. Lyons and his partner in life and crime Kathryn Scanlan are the forces behind Old Gold — the latter now continuing operations with new presentations at Heaven Gallery in Wicker Park. Caleb also co-directed the late great artLedge with Brandon Alvendia, and is involved in so many ongoing projects that I could never list them all in full here. The following interview focuses solely on his own, recent artworks, which include paintings, a video (of the nude artist, surrounded by potted plants, offering himself up as a readymade artist's model), and a mixed media installation of various cactii potted in handcrafted pipe-pots (or, um, pot-pipes? ANYWAY). It was a smart and provocative show, but unfortunately I was only able to catch it the last week it was on view, hence the un-timeliness of the following interview. Lucky for all of us, Lyons' paintings are now on view at  Golden's new auxilliary space, located at 3319 N. Broadway Ave, Chicago. (I also found some excellent pictures of Caleb's work in situ at Golden on Strange Closets blog, so go check it out the excellent photographs on that blog and then head on over to Golden and see the actual works of art in person!).
The wall text for Lyons' MCA show described him as a kind of Jack of All Trades, an artist whose practice "encompasses a diverse range of activities–gardening, DJing, and working collaboratively with other artists–reflecting his interest in the idea that 'everyone is an artist' and that everything can constitute an artwork." Yet Lyons' MCA show was called, somewhat ironically (and then again, somewhat not), "Abstraction in the 21st Century," a title that was clearly designed to provoke a certain amount of bemusement and even incredulity on the part of viewers, given the relatively short history of 21st century painting in general. This provocative title was the first thing I asked Caleb about during our written exchange about his show, which was conducted several weeks ago while Lyons was on residency at The Philadelphia Art Hotel (Bad at Sports' SF correspondent Patricia Maloney also happens to be on residency there this summer). I'm tremendously grateful to him for taking time out of his very busy schedule to answer my questions with such thoughtfulness and care.
Claudine Ise: "Abstraction in the 21st Century" is a ballsy title for an exhibition – at least for an exhibition by an individual artist at a major contemporary art museum. I really like the way this title appropriates the language of the encyclopedic museum (more specifically, the language that this type of museum would use to introduce its gallery exemplifying Abstraction in art), but here it's used to frame a solo show by an emerging artist. I am also intrigued by the fact that such a title implies the promise of a representative sampling of artists – which of course it doesn't. So can you tell me a bit about why you chose this title for your MCA solo exhibition?
Caleb Lyons: Well I do have balls, or a pair of testicles–they were on exhibit in my nude video: The Artist Is The Model: Do It Yourself, Still Life, Amateur Hour, Idiot Box, which was riffing on the ego and vulnerability of the artist, as well as the idea that through our immediate technologies everyone has become a producer, the "artist" has become the "model citizen" for exploitation.
I am interested in the way museums and other institutions feel the need to categorize and define genres for the public. It becomes generic. I use the generic as a catalyst in my own work –– as in, 'this is what an American abstract painting is supposed to look like'. I wonder why we feel like we need themes so badly. Will we really find it that hard to make connections otherwise? If museums didn't try so hard to define things, would the public be confused or would the public figure it out for themselves?
The presumptuous title also suggests that the work will be heroic in scale and intention, and I find it funny that the work is very modest, handcrafted and is both abstract and representational. There is no abstraction without representation and no representation without abstraction.
I think it is a symptom of our time (with best-of lists, and our need to categorize and rate the arts), the idea that abstraction would be surveyed only ten years into the century. The title also attempts to allude to our society's growing disconnect with reality, and our increasing (as far as I can tell) loss of power and freedom. There is something attractive and deceptive about the anonymity of abstraction. Maybe in such an audacious title for a small solo exhibition some viewers will find the absurdity in genre-defining elsewhere, or maybe they will just think I am a pretentious asshole; either way, I'm happy. [Read more]
Before it premiered on television earlier this summer, I had fully intended to be a regular viewer of Bravo's artist reality series Work of Art. But when it came down to it, I couldn't care enough to actually sit and watch it.  It's the kind of television that's ready-made for a certain kind of cynically derisive blogosphere/twitterverse commentary with which we've all become familiar, and after I took a blogging hiatus I kind of felt like, eh…why waste my time when I've got better things to do? I've gotten bored with Twitter too, just as I suspected I would, though I can attribute my boredom directly to the onset of sunnier weather here in Chicago. I  don't want to keep my face in front of a computer screen (or a cell phone) all day unless someone gives me a really good reason to do that. Call me old-fashioned that way. At any rate, one of the reasons I'd been wanting to follow Work of Art (beyond feeling the aforementioned obligation to blog about it) is because I'm interested in the ways that artists are portrayed in popular media. The figure of the artist is easily misunderstood and thus ripe for parody and exploitation, but there are also a number of films in which the portrayal of artists — be they visual artists, musicians, filmmakers, fashion designers, whatever — is complex and nuanced and surprisingly meaningful. Sally Potter's RAGE is not a great example of this, but I'm going to write about it anyway, for reasons that will hopefully become clear by the end.
Potter, the acclaimed if still somewhat under-recognized British director, has a retrospective at the Museum of Modern Art this month, which runs through July 21st and features screenings of her early shorts, her first feature The Gold Diggers (1983) as well as her acclaimed film Orlando (1992), which stars Tilda Swinton and is based on the novel Orlando by Virginia Woolf. RAGE, Potter's most recent film, was completed in 2009 and has the distinction of being the first full-length movie released on cell phone (it is also viewable in segments at Babelgum, which bought the movie rights for distribution online, and can now also be purchased on DVD).  Because the film was made to be watched on a cell phone, its major conceit  is that what viewers are watching is a documentary on the fashion industry that is being shot on cell phone by a student named Michaelangelo and posted each day on a website.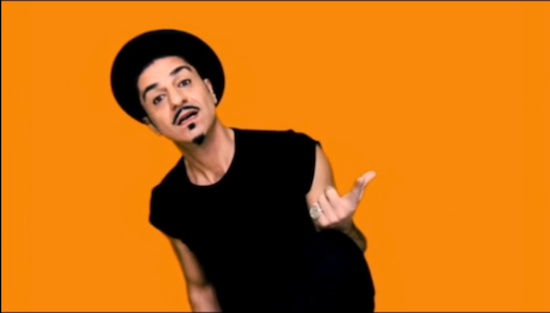 The film employs close-up and direct address exclusively because, as Potter explained in an interview for indiewire, both are part of the language of Facebook and My Space. The narrative portrays seven days at a fashion company that's gearing up for its designer's big show, and consists of a series of extended close-up interviews with various people who work for the company. The fashion designer, a tchetchy fellow named Merlin (Simon Abkarian), favors black, wears a goatee, and comes from an unnamed country associated with terrorist activities. He starts out the film by asserting that as an artist/designer, "I make statements." Later, he adjusts the metaphor somewhat by asserting, "My work influences everybody. It's like a secret research laboratory and I am like a scientist."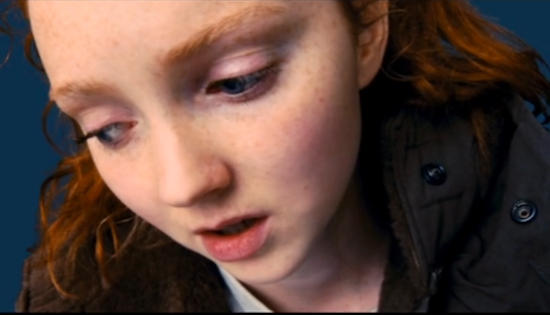 Also interviewed for the documentary are Edith "Edie" Roth (Dianne Weist), the kindly backstage manager who fondly recalls the days when her father owned the company and the fashion industry was referred to as "the garment trade;" Minx, a transgendered runway model who "loves the light" (Jude Law) and Lettuce Leaf (Lily Cole), a young female model who was last year's New Face of the Year; the intelligently bitchy fashion writer Mona Carvel (Judi Dench);Â  a pizza delivery boy/aspiring model named VJ (Riz Ahmed); an ambitious intern named Dwight Angel (Patrick J. Adams) and the nervous P.R. flack Otto (Jakob Cedergren), among other characters. Despite working for a busy fashion house, somehow all of these people have loads of time to sit in front of Michaelangelo's cell phone and reveal–knowingly or unknowingly–their personal truths. How these high-level professionals find so much time to give to a student who's using his cell phone for a camera is never explained, but it's clear that none of these people can help themselves. They're drawn to the camera–any camera–as if the indiscriminate presentation of the self had become an ingrained, even primal impulse that these human beings found themselves compelled to fulfill.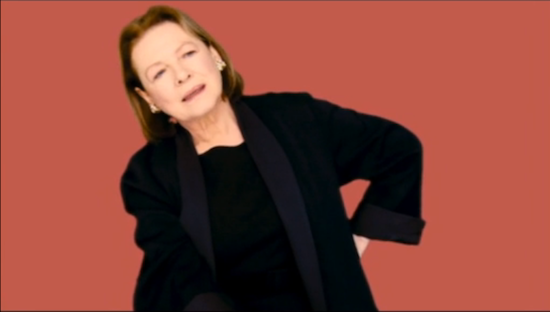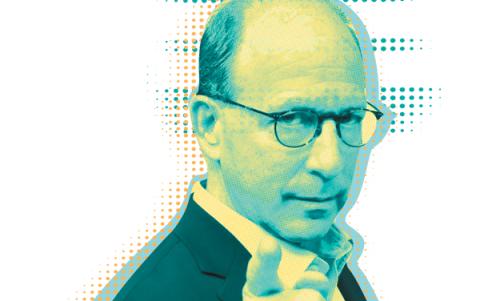 Jerry Saltz is interviewed in Time Out Chicago this week about his role in the much-anticipated (among reality t.v. fans and art snarks like me, anyway) new television show Work of Art. I never knew Saltz was from Chicago! Nor did I realize he was an adjunct faculty member of the School of the Art Institute, either. Check out the full interview here; a brief excerpt follows.
Why'd you want to be a judge on Work of Art?
It isn't for the money. I won't tell you what I make, but it's really not much. I wanted to perform criticism in public to show that it's not an elitist practice but specialist and subjective—and more thrilling than people imagine.

So you think the show will help make visual art more accessible?
I do. People are frightened of looking at and making judgments about art, and they don't need to be. They just need to look longer, see harder, listen to themselves, and they'll hear voices they didn't know they had in their heads, voices of real discernment.

It helps that, unlike with Top Chef, viewers experience the products themselves, so they form their own opinions as the judges form theirs.
Yes. I think the act of making art is not inherently sexy to most people. With food, that's implied penetration and sexual. Sometimes watching somebody saw a piece of wood—not so interesting. To me, however, it's metaphysically sensual—watching somebody try to imbed thought in material.

More than any other art form, visual art seems off-putting to people.
Yeah.

Why do you think that is?
We are not sure as a culture what art is to us. So when people are presented with stuff that is called art, nobody knows what to do with it. And that's sad to me because people make visual judgments every single day: what color are you wearing, what material is it.

Has the art world itself contributed to that sense of inaccessibility?
It takes a lifetime sometimes to understand why an all-white painting is art. It's hard for me sometimes to remember, to relive why a bicycle wheel mounted upside down on a stool is art.