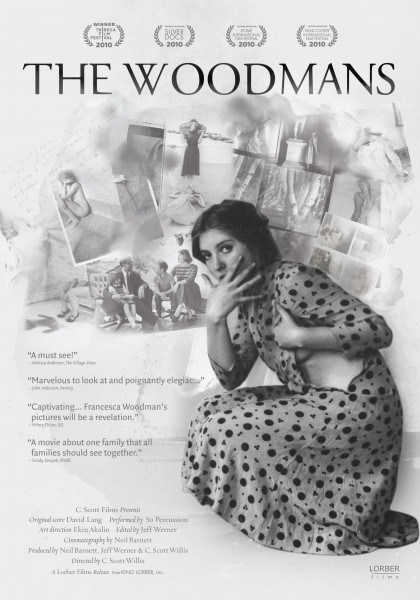 Please take note: "The Woodmans," the much-buzzed about documentary film by C. Scott Willis, has its Chicago premiere tonight at 6:15pm at the Gene Siskel Film Center and will be screened there daily through February 17th. We'll have a review of the film up on the blog early next week. Francesca Woodman was a very promising artist who used her body, and those of other female models, frequently in her psychologically-charged black and white photographs. Woodman committed suicide in 1981, when she was still in her early twenties. What looks particularly fascinating about this documentary's approach to its subject is its focus on the artist's entire family unit, and hence the dynamic between the artist and her family, as a means of portraying the artist herself.  Click on over to the film's website for more background on the film; here's the trailer, which really makes me want to run out and see it NOW:
The Chicago Department of Cultural Affairs is conducting an important survey of Chicago's creative community that is open to "anyone who is creative" – that probably means you! They want to know what you do, how you do it, and what you need to thrive in this city.  Their results will be published this summer.
The survey's stated goal is to "paint a useful portrait of the range of creative activity in Chicago, and help us learn more about what the City can do to foster creativity in terms of space, programs and other assistance." Every person's  participation helps them to accurately measure the future growth of Chicago's creative economy and community.
The survey defines creative practices as "any creative or artistic activities or work that you do, for your job or as a hobby, in any discipline. Whether you're an artist or an architect, a chef or dj, a member of your church choir or a fashion designer," they want your input.
As this is a time-sensitive survey, please pass the word along to friends and colleagues. Your responses will be kept completely anonymous. The more responses received, the more valuable the findings, and the better the job that the Department of Cultural Affairs can do in serving Chicago's artists – so please take a few minutes to click on over and fill out their survey. Don't wait – the survey is only open until Friday, February 25, 2011, so don't procrastinate – do it now.
Here's a direct link to  the survey.
Find out more about the survey, and browse findings from other DCA surveys here.
Whether you think of him as a renegade hero or a skeezy sex offender, Julian Assange is controversial to the max. He'll be a shoe-in for Time Magazine's 2011 Person of the Year, no? At any rate, I share this with all of you out there who may be stuck in front of computers with piles of work and need something with which to procrastinate. Voila! The Julian Assange Coloring Book. Have at Monsieur Assange's pinched visage with your tiny paint pot – I don't usually go in for these particular types of distraction but this one got me. The drawings are great and some of the captions are pretty funny. (Via Image Conscious).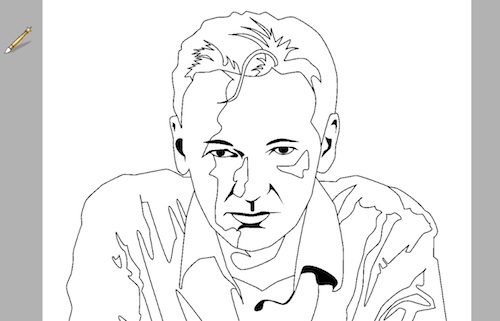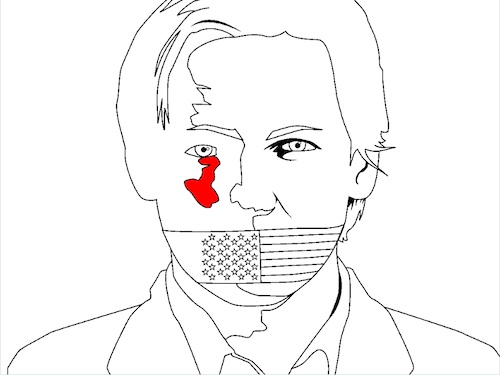 This week on Centerfield, our twice-monthly column for Art:21 blog, we introduce a new regular segment: a special, (mostly) Chicago-centric podcast focusing on current issues and events in the contemporary art world called "Fielding Practice with Bad at Sports." We're really excited about bringing an audio dimension to our "Centerfield" column, since talking about art is, at heart, what Bad at Sports is all about. To this end, we've brought Chicago artist and arts writer Dan Gunn on board for our regular discussions, with Duncan MacKenzie leading our conversations and Richard Holland introducing each show and weaving a fantastic soundtrack into its contents.
This week, Dan, Duncan and I talk about the implications of Americans for the Arts' newly issued National Art Index, an attempt to report on the health of the arts sector in a manner not unlike the Gross Domestic Product's tracking of the Global National Economy. We also discuss Los Angeles' desire to host a major art fair, perhaps under the auspices of Merchandise Mart Properties, Inc. (MMPI), the group that runs the Armory Show and Art Chicago; and we consider two painting shows by Michelle Grabner (at Shane Campbell Gallery) and Pamela Fraser (at the Gahlberg Gallery, College of DuPage) that are currently on view. We end the segment with brief plugs for upcoming (or just-opened) Chicago exhibitions that we're especially looking forward to seeing.
In future episodes we'll feature guest panelists from the Chicago art community to keep things lively and add new angles to the conversations. So, click on over to art:21 blog and give it a listen…we hope you like it!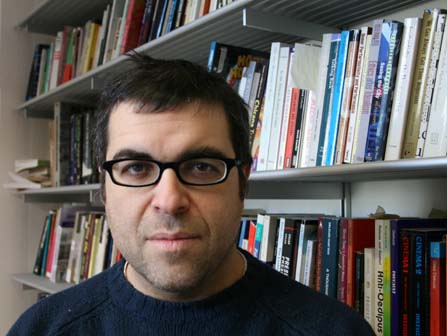 The School of the Art Institute's Visiting Artist Program kicks off its Spring 2011 series tonight with Jose Muñoz, chair of NYU's Performance Studies department and the author of several books, including Cruising Utopia: The Then and There of Queer Futurity. (You can download a .pdf file of that book's introduction here). The talk will take place at 6pm in the Columbus Auditorium, 280 S. Columbus Drive. In advance of Professor Munoz' talk, I asked him a few questions about his work and the performance artists who inspired it. I'm very grateful to him for taking time out of his busy schedule to answer them!
*******
Claudine Ise: Tell us a bit about what you plan to discuss during your lecture at the School of the Art Institute.

Jose Muñoz: I plan to present work that bridges Cruising Utopia and my next book project The Sense of Brown. In Cruising Utopia I considered the work and life of figures from the historical queer avant-garde. I will discuss the life and work of Warhol superstar Mario Montez. Montez collaborated with Warhol, Jack Smith, Ronald Tavel and many other key figures from that scene. But Montez dropped out of the art and performance scene in the 1970s. He has recently reemerged and has great stories to tell. I look to him as a "Wise Latina" which was a phrase used by republicans who attacked Sonia Sotomayor when she was nominated to The Supreme Court. I describe Montez as a Wise Latina because she made a sort of "sense" that I think is worth considering today.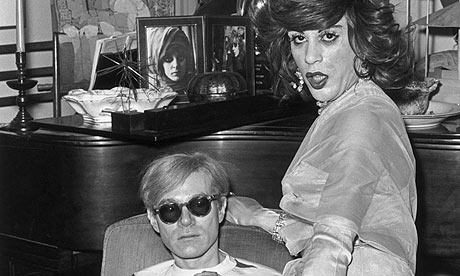 CI: The prose style of your 2009 book "Cruising Utopia: The Then and There of Queer Futurity" is at once poetic and deeply rousing. In particular, I'm enamored of this statement from your book's Introduction:
"We must strive, in the face of the here and now's totalizing rendering of reality, to think and feel a then and there. Some will say that all we have are the pleasures of this moment, but we must never settle for that minimal transport; we must dream and enact new and better pleasures, other ways of being in the world, and ultimately new worlds. Queerness is that thing that lets us feel that this world is not enough, that indeed something is missing."
I love the radical openness of that idea. Can you talk a bit about the ways in which you want to re/define the concepts of 'hope' and 'utopia,' particularly when it comes to queerness and what you describe as a 'queer aesthetic'?
JM: I was advocating an idea of hope that refuses despair during desperate times. I reject naive hope and instead offer a version of hope that is counter measure to how straight culture defines our lives and the world. I was trying to describe an idea of utopia that is not just escapism. Queer art or queer aesthetics potentially offer us blueprints and designs for other ways of living in the world. In Cruising Utopia I look at performances and visual art that are both historical and contemporary. But what all the work has in common is the way it sketches different ways of being in the world.
CI: Which contemporary performance artists do you think best represent your idea that 'hope' can be more than just a critical affect, but can also present us with a viable methodology for mapping utopias?
JM: I am interested in so much work that happens under the rich sign of performance. For years I have been following the work of artists like Vaginal Davis whose performances always insists on another version of reality than the ones we are bombarded by. I could substitute Vag's name in the previous sentence with that of artists like Nao Bustamente, Carmelita Tropicana, Dynasty Handbag, My Barbarian and so many other artists that I have encountered. I look forward to seeing more work that helps me glimpse something beyond the here and now.
Dynasty Handbag at Transmodern Festival, 2008.