Our latest post is up on our Art21 "Centerfield" column. This week, I interviewed artist/songwriter Rachel Mason, whose project The Ambassadors is included in the Museum of Contemporary Art Detroit's (MOCAD) current exhibition "Life Stories." Mason also had a 500 Words piece on Artforum.com earlier this month. Those of you in Chicago will also remember Mason's show "I Rule With a Broken Heart" at Chicago's Andrew Rafacz Gallery in 2009. A brief excerpt from my interview with the artist follows; please click on over to Art21 blog to read the full piece!
Rachel Mason's work is not easy to neatly summarize. I've been following her projects for several years now, and I still have difficulty explaining what exactly it is that she does. Rachel's art is fluid — it's always easing in and out of different forms. She is a songwriter and performer; she's an actress, of a sort, who performs as if channeling the poetic inner souls of controversial leaders like Fidel Castro and Manuel Noriega. She's also a sculptor who crafts idiosyncratic figurines that look like a cross between Hummel figures and Honore Daumier's sculpted bronze caricatures. During the 2008 election season, Mason sketched political candidates in the process of stumping for votes, and she's also choreographed a number of live group performances. For me, the salient feature of all of her work lies in its sense of empathy. In a world that seems to grow more grim and globally conflicted with each passing decade, Mason's projects operate according to this blissfully simple principle: imagine yourself walking in the shoes of someone else, if only for a few brief moments. (Read more).
I'm super psyched to introduce two new additions to our blogging team, Terri Griffith and Abigail Satinsky. For podcast fans, Terri is already a known factor – she and Joanna Torpor Mackenzie are BAS' literary correspondents, and did those fabulous book review segments which were often my favorite parts of the podcast. Terri will now be blogging here about books, art, and culture twice a month on Fridays (check out her first post on James Bidgood today), and Abigail will be checking in with us each month with notes and reports on the social practice scene in Chicago and beyond. A little background info: Terri's writing has appeared in publications like Bloom, Suspect Thoughts, and Bust, as well as in the anthologies Without a Net: The Female Experience of Growing Up Working Class and Art from Art: An Anthology of Fiction Inspired by Art. She's also the co-editor (with Janet Koplos and Kathryn Born) of the forthcoming anthology The Legacy of The New Art Examiner: Thirty Years of Independent Arts Journalism. And she just published her debut novel, titled So Much Better (it's available from Green Lantern Press). Abigail is a founding member of InCUBATE, a research group dedicated to exploring new approaches to arts administration and arts funding (Bad at Sports interviewed InCUBATE on Episode 195 of the podcast). Abigail has also written for Proximity Magazine, AREA Chicago, The Journal of Aesthetics and Protest, The Artist-Run Chicago Digest and other places, and currently works as the Director of Programs at threewalls in Chicago.
Terri and Abigail's interest in literature and art, and social practice issues, respectively, help round out the content that current bloggers Nicholas O'Brien and Caroline Picard have been providing us for a number of months now. Nicholas is a new media artist and curator specializing in net art – he's been bringing us fantastic interviews with internet practioners that, in their form, brilliantly reflect the interview's subject matter itself (check out Nicholas' interview with "Kool Aid Man" Jon Rafman –conducted inside Second Life — to see what I mean). Within the next few weeks Nicholas will debut a brand new, as-yet-untitled column for Bad at Sports dedicated to analyzing and exploring current issues in net art. It's gonna rock, people. Caroline Picard, an artist, writer, arts administrator and publisher (best known as the main force behind Green Lantern Press) will now be contributing on a weekly basis each Wednesday starting in March. Caroline's work is slow blogging at its best  – and lucky for us, she'll continue to post in-depth, wonderfully nuanced interviews with artists working in and outside of Chicago alongside essays musing on art, culture, and lived experience. And of course, every Thursday Stephanie Burke continues to feature her Top 5 Weekend Picks of the best exhibitions opening in Chicago over the weekend (it's an especially great resource for checking out what's happening at smaller apartment galleries and alternative spaces) so you can plan your gallery crawl accordingly.
And oh yes, there is even more: to keep things fresh, we're also stirring a series of guest bloggers into this mix. Next week, Julia V. Hendrickson, an artist, writer, and the gallery manager at Chicago's Corbett vs. Dempsey gallery and a teaching assistant at the Marwen Foundation will guest blog, bringing us an interview with Mark Pascale, a curator in the Department of Prints and Drawings at The Art Institute, a peek into the Prints and Drawings study room at the AIC, a talk with John Corbett and Jim Dempsey about the history behind their gallery and a bunch of other fun stuff from her world. Julia is an active member of the Chicago Printers Guild, and has a solo show up right now at Anchor Graphics (Columbia College Chicago) titled FANTASTIC STANZAS, on view through March 26th.  After Julia, we'll be featuring guest blogs from Chicago curator and arts writer Thea Liberty Nichols and artist Dan Gunn, among others. So, archaic though may be to put it this way…please do stay tuned!
Also, apropros of absolutely fucking nothing, I just came across a picture of this t-shirt, which made me laugh really hard for about five different reasons. Please to enjoy: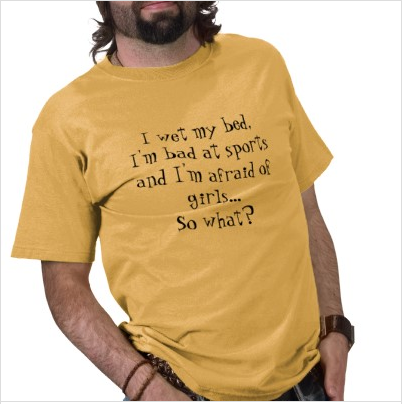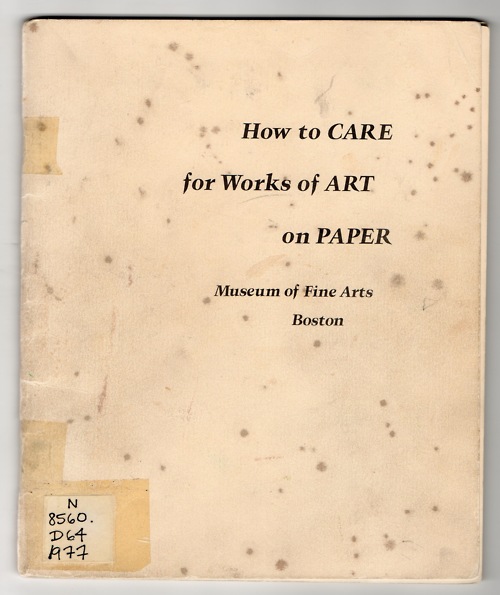 Via Book Covers from the Reading Room
Here's the latest, linky roundup of (good) shit that comes our way….please to enjoy:
*Wanna visit MOMA for free for a year? How to make your own MOMA artist pass.
*Or on second thought, maybe you should buy a real museum membership instead: President's Proposed 2012 Budget Cuts NEA, NEH Funding by 13%.
*ARC Gallery in Chicago has a call out for entries to its upcoming "Sequential Art: Comics and Beyond" exhibition. This is an "open walls" exhibition, meaning all entries will be accepted. You literally have nothing to lose.
*Missed the Jose Munoz lecture at SAIC last week? Art21 has a nice, concise summary of Professor Munoz' talk.
*Worthy of advance plugging: AA Bronson speaks at Gallery 400 next week as part of UIC's Voices Lecture Series. Tuesday, February 22nd at 5:00pm.
*You think quilting isn't 'real' art? You are so wrong, buddy. Check this out: Haptic Labs' Custom City Map Quilts; and Jimmy McBride's Stellar Quilts. I would love to go to bed under any of those beauties, although I'd be afraid one of my dogs would puke on it. Sigh.
*Let Your Motto Be Resistance: African American Portraits at the Du Sable Museum of African American History, through March 6th.
*Who doesn't like browsing through online photo archives? The Field Museum Library has a veritable treasure trove available via its Flickr photostream…right now, they have hundreds of photographs up, including images from two scanning projects: Urban Landscapes of Illinois and 1893 World's Columbian Exposition. (Via Things).
*Earlier this month Edward Winkleman posted on the crisis in the arts funding landscape, which we discussed in our podcast for Art21 this month. As always Winkleman's take on the issue, along with the ensuing comments, are well-worth reading.
*Uh, WTF? Detroit May Erect Robo-Cop Statue. (Via). Whatever, I'll reserve judgement since I don't live there, and I really like the work that Imagination Station is doing for Detroit in general.
Which museum job is the hardest? It's a question that can be endlessly debated; for my part, I've always thought that museum guards have a pretty tough go of it. Guards always have to be the bad guy, telling people to step back from the painted white line, put away that camera, back up from that sculpture. And if an artwork gets damaged, who do you think is on the front line of blame? Yep, the older woman in uniform who requested a wooden stool to sit on during non-peak traffic hours. What a lot of people tend to forget — or don't realize in the first place — is that many museum guards are also practicing artists who are as keenly invested in the works on the walls as are museum patrons and institutional staff. Robert Ryman worked as a vacation relief guard at MoMA.  Numerous other artists, famous and not, have served their time guarding the objects that give white cubes their meaning.  For about a year now the magazine  SW!PE has focused on work by New York-area visual artists, writers and performers who were, or still are, working as museum guards in New York at the time their work was made. From SW!PE's mission statement:
This magazine exists to disseminate and exhibit the artistic output of workers, in turn exposing the dignity, humanity, and brilliance of these works and the people who created them. It is both a celebration and a battle cry, not only of the artists showcased inside, but for all workers.

Guards Matter not only calls attention to the simple fact that the guards (workers) matter, but that the matter they produce is important. It was in this grand tradition that SW!PE was created. We hope for it to act as encouragement and at the same time, a platform, for a very special group of artists to be seen, but more importantly – heard.
Starting with their fourth issue, due out in early 2012, SW!PE will expand its scope to accept submissions from people employed as museum guards all across the US. Submission guidelines can be found here. The one thing I did note with this magazine is that the artists included are predominantly male. I'm assuming that's simply because there are more male-artist-museum guards out there than female ones? Though I don't know why that should be.
Related: Check out this article from the Los Angeles Times from last January – it discusses a special radio documentary made by Portuguese broadcaster Sofia Saldhana called "The Sleeping Fool" produced for local NPR station KCRW. The Sleeping Fool offers glimpses into the various thoughts that drift through the heads of museum guards while on duty; it won the best new artist award at the Third Coast International Audio Festival last year. You can listen to "The Sleeping Fool" here.
Also: Esopus has an ongoing series in its magazine (all print issues) called "Guarded Opinions" in which a museum guard is invited to give his or her impression of the art they oversee. (Here's where issues of Esopus are sold; in Chicago, it's available at Quimby's, The Art Institute, and a bunch of other places).
And finally: An artist's book by the late conceptual artist Don Celender –known for his interviews with filmmakers, prison wardens, religious leaders and labor figures about the art they like  — titled Observations, protestations and lamentations of museum guards throughout the world; it's hard to find, but you can hear a podcast discussion of the book produced by The Art Gallery of Knoxville by clicking here. (Celender is #10 on the list).
(Thanks to Philip Von Zweck and Karly Wildenhaus for the tips and links).
Bad at Sports blogger Meg Onli started her own online project, Black Visual Archive, several months ago and this week she has an exclusive interview with Laylah Ali up on the site. It offers some great insight into the materials Ali uses to make works on paper and the artist's thoughts on the distinctions between her drawing and painting practices. Go on over and check it out!