Chip Kidd, one of the most rockin' of book cover illustrators and an author himself (True Prep, The Cheese Monkeys, The Learners) will be speaking at Columbia College tonight, Wednesday, March 30 from 6:30pm – 8:30pm. Here's where to show up:
Stage 2 at Columbia College Chicago
618 S. Michigan Ave. 2nd Floor
Just look at all the a-maaaazing book covers this guy has designed. Over 1500 they say. Seriously, his shit is incredible.
The Book Cover Archive
, a website dedicated to, well, archiving book cover design, is pretty frakkin' awesome too – take a moment to check it out.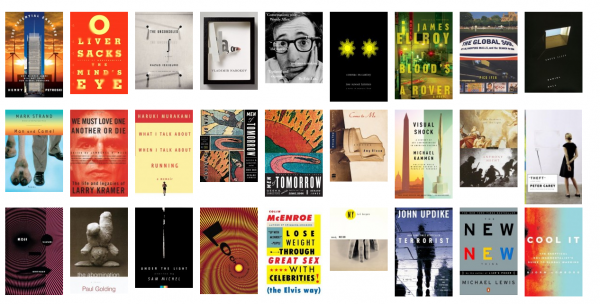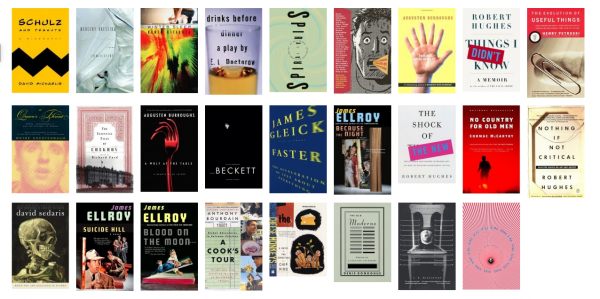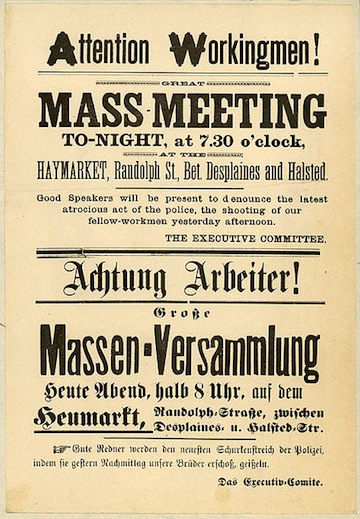 Our latest "Centerfield" post is up on Art:21 blog today. This time, I write about the multiple presentations of Susan Philipsz' works on view right now in Chicago at the MCA and the Jane Addams Hull-House Museum. An excerpt from the piece follows; click on over to read it in full.
…My husband and I realize that it's kind of weird to sing our kid to sleep with a song about men dying of silicosis, but then again the lyrics to "Rock-a-Bye Baby" are pretty disturbing too. Still, the question of why someone would sing a protest song as if it were a lullaby was very much on my mind during several recent encounters with the work of Scottish artist Susan Philipsz. She has three installations on view right now in Chicago: We Shall Be All and Internationale at the Museum of Contemporary Art and Pledge at the Jane Addams Hull-House Museum on the University of Illinois, Chicago campus. The winner of this year's Turner Prize, Philipsz is widely acclaimed for her use of sound — and more specifically of voice — in works of art that engage the history and culture of protest. Almost all of Philipsz's installations rely on her own, untrained vocals to weave densely allusive tapestries that commemorate the experiences of those struggling for a better world — something we don't normally associate with the soothing nature of lullabies.

Commissioned by the MCA, Phillipsz's We Shall Be All references Chicago's labor movement and its legacy of social reform in the context of worldwide struggles for worker's rights. I think it's partly the fact that public-sector labor unions are so much in the news nowadays, due to the efforts of numerous GOP legislators to quash the collective bargaining power of those unions (or even its mere visual representation) that lends such a sharp sting to Philipsz's Chicago presentations. Consisting of several speakers and a projection screen arranged within a completely darkened room, We Shall Be All takes its title from Melvyn Dubofsky's We Shall Be All: A History of the Industrial Workers of the World. This book provides the definitive history of the Industrial Workers of the World (IWW), the Chicago-born labor association whose influence was especially strong during the years before World War I. In particular, Philipsz's piece alludes to the 1886 Haymarket Massacre in Chicago, whose anniversary is commemorated on May 1st of each year in honor of International Workers Rights.

(Read more).
The Dead Hare Radio Hour is a new radio show originating from Poughkeepsie, NY. Focusing on the art/culture/thought/talk nexus, it is broadcast every Tuesday at 5pm (EDT) on 91.3 WVKR, Poughkeepsie, NY. Even better for those of us outside broadcast range, the folks behind the program are making each show available via iTunes, get it right here! Their first episode features interviews with Bad at Sports' beloved co-leader Duncan MacKenzie, as well as with the kick-ass NY-based art journalist/blogger Carolina Miranda aka C-Monster.
I am lovin' their whole Dead Hare rationale. Here's an excerpt from the "About Us" page of their website:
Why 'Dead Hare Radio'?

We settled upon Dead Hare for a number of reasons.  It is in part an homage to Joseph Beuys and his work 1965 performance "How to Explain Pictures to a Dead Hare." The image of the hare (living and dead) has populated works throughout the history of art.   One aspect of Beuys' piece is the allusion to this presence and, by default, we're doing the same.

In regard to Beuys' piece, the homage we're paying  is to an aspect of that work that Beuys certainly did not intend; the futility of it all.  The futility of discussing visual culture on the radio is our project.

Another appealing quality of the name is its opacity.   For those unaware of its reference to Beuys' work it renders a fugitive image in the mind of the beholder.  Hare or hair?  Indeed, there's a strong relationship between the genre of radio station one listens to and the hairstyle one sports on one's head and we are honoring that synchronicity.

Also, Dead Hare has a lovely semblance of the term "dead air" – a constant reminder to us now we're on the radio.
The show is produced by artists Christopher Albert (also of MAYKR) and Matthew Slaats. Hooray for art on radio! And double hooray when it's available for download!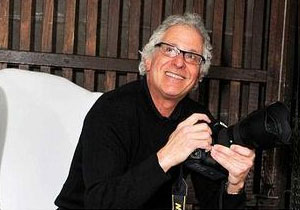 This past Monday, March 21st, photographer Michael L. Abramson died at the age of 62 after a long struggle with kidney cancer. The Chicago label Numero Group posted an obituary for Mr. Abramson, whose black and white photographs of 1970s era Chicago nightlife were part of Numero's Grammy-nominated double album and book  Light: On The South Side. In 2009 the New York Times' "Lens" blog ran a lengthy showcase of Abramson's photographs. There is something about the way Abramson photographed the press of bodies that makes everyone in his images look luscious and beautiful. He got right up close to his subjects – as a viewer, you feel like your own body is right in there too, smack in the middle of the action. Abramson's family released a biography of the photographer after his death, which included this description of Abramson's first encounters with the South Side clubs he would come to know intimately:
"A friend's casual remark about the nightclub scene on the city's South Side led Michael to visit, enjoy, and then photograph the people and nightlife. This decision established him as a serious artist, compared by more than one critic to Brassai, who photographed nocturnal Paris in the 1930s. At his first stop, Pepper's Hideout, Abramson found himself the lone white guy in the club. Worried that he might make the other club visitors uncomfortable, he soon made for the door. As he left, a man yelled, "Hey, where ya' going? Get back in here!" For the next two and half years Michael made frequent trips to Pepper's and other South Side nightclubs. He spent his evenings snapping photograph after photograph – not of the musicians, but of patrons, many of them dressed to the nines, enjoying a night out on the town – and spent his days developing and printing the images."
Do yourself a favor and spend some time this week looking at Abramson's images, especially if you're not already familiar with them. It's clear the comparisons to Brassai are not at all specious.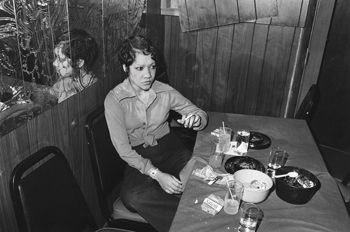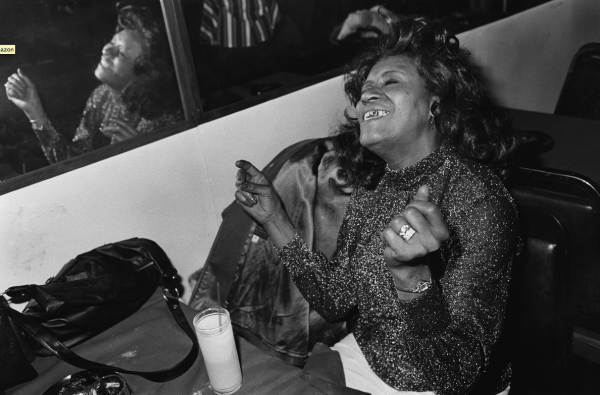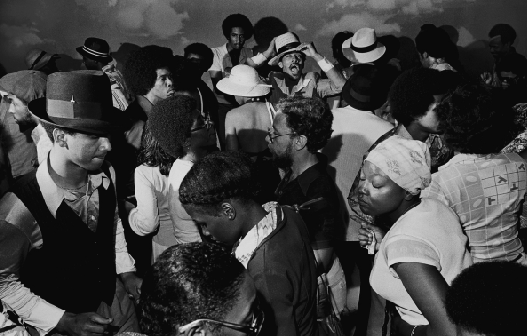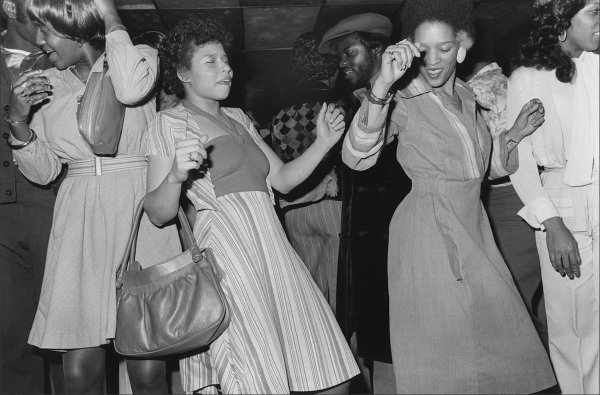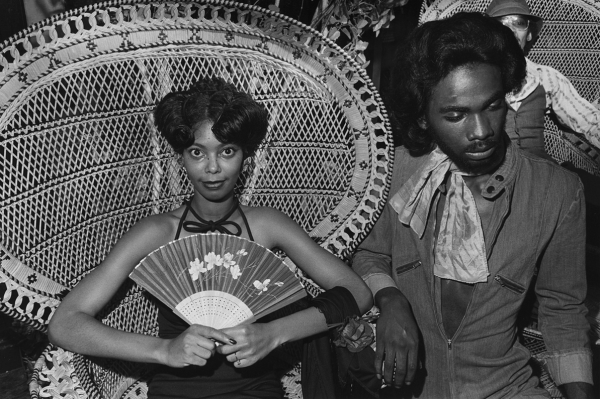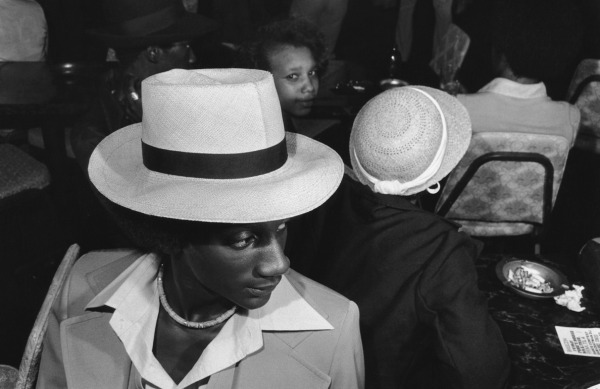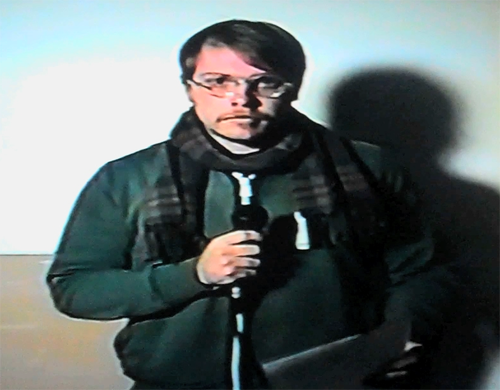 Artist, writer, new media curator, and BAS' own "Hyperjunk" blogger Nicholas O'Brien is visiting Chi-town, and if you live here you can see and — best of all — talk with the man yourself if you head on over to the Nightingale Theater tonight, Wednesday March 23rd, at 8pm. Full details on the action-packed events below…pecha-kucha style lecture?? This will be good.
I am Back: Nicholas O'Brien at the Nightingale Theater: Nicholas O'Brien will weave a conversation and lecture around his recent screen based works. These routes will range from a reading of an online conversation about mediated spatial awareness, screening samples from an ongoing video blog, presenting a pecha-kucha style lecture on the show Breaking Bad, as well as showing a VHS love letter sent to a distant, yet familial, stranger. The evening will enfold over the course of interlinking monologues discussing loss/return, finding sincerity in flippant formats, discovering self through cultural history, excavating digital landscapes, and employing wit to both disarm and embrace.