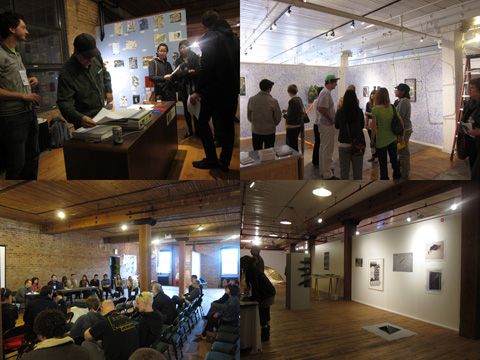 The MDW Fair is landing again this fall, October 21-23 at the Geolofts. Formed in spring 2011 as a collaborative project between the Public Media Institute, Roots & Culture and threewalls, the MDW Fair was conceived as a showcase for independent art initiatives, spaces, galleries and artist groups from the Chicago metropolitan area.
For the Fall Showcase, MDW invites proposals from spaces across the United States. Groups are required to send 10 images of the artist or pair of artists they wish to focus on at the fair. Images should be sent as a zip file along with a short mission statement/bio about the presenters and 500 words about the artist(s) for exhibition. Successful applicants will be notified by early October with details. All booth spaces are 300 sq feet/$300.
All proposals are due September 19th, 2011 by midnight.
Submissions for the MDW Fair can be emailed to:Â Â mdwfair@gmail.com
Questions about submissions can be submitted to Aron Gent at: arongent@arongent.com
Photos by Aron Gent, more can be seen here .
And…Happening at the same time, The Hand in Glove Conference!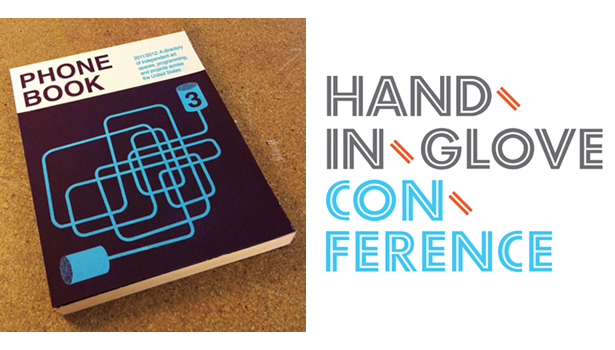 Scholarships for Illinois residents, applications due September 30th.
Half-off registration for MDW Fair participants.
Student groups of 10 or more (self-organized or sponsored through schools), only $75.
Register here:Â 
http://www.three-walls.org/programs/conferences-symposiums/
Hand-in-Glove is a new semiannual conference that addresses the pragmatic realities and imaginative possibilities of self-organized, noncommercial and artist-run spaces, publications, residencies, and a variety of other projects that challenge traditional formats for the production and reception of art at the grass-roots level.
threewalls has invited artists and organizers from around the United States to speak about artist-run culture, alternative spaces, and/or nonprofit contemporary art organizations and how to work with them. We'll be talking about the history and current manifestations of arts activity happening outside of traditional institutions and the kinds of creative administrative strategies people are using to keep their projects sustainable and funded. Panels will feature art workers from across the country such as Mark Allen from Machine Project in Los Angeles, Martha Wilson from Franklin Furnace, Nato Thompson from Creative Time, Courtney Fink from Southern Exposure, and many more.
We'll also be releasing
PHONEBOOK 3
, in its third edition, listing over 750 artist projects, residencies, and resources in the United States and featuring essays by the people that run them. The release party for PHONEBOOK will be hosted by 
Salon Saloon
 from Minneapolis, MN, the Upper Middle West's #1 Live-Action Arts Magazine on Saturday, October 22 at threewalls.
Hand-in-Glove will be held at the Geolofts in Chicago in conjunction with MDW Fair Projects. Pre-registration is $100 with catered lunch and breakfast on all three days, or $50/a day at the door with no food included.
Pre-Registration ends October 8.
Food will catered by Roots & Culture Community Kitchen. Â Conference attendees also receive $25 off a new
Other People's Pixels website
, the professional portfolio site designed by artists for artists and a special day-rate at the
Alliance for Artist Communities
conference happening that same weekend in Chicago.
I received my first work from Regional Relationships, a project started by artists Sarah Ross and Ryan Griffis, in the mail a couple months ago: a small package containing a tube of paint made from acid mine drainage by artist Matthew Friday, diagrams of the Appalachian watershed systems, and some accompanying paint brushes and a quill pen to presumably put it to use. I'm really excited about this kind of platform for distributing art, partly because I'm currently obsessed with art subscriptions that work like CSAs, but also because I imagine that for artists like Sarah, Ryan and Matthew that are engaged with a research-based art practice, typical exhibition venues don't always make the most sense. And in knowing their other collaborations and projects, like Temporary Travel Office and the Midwest Radical Cultural Corridor, where a place-based inquiry that may have nothing to do with art per se then gets exhibited or represented in art contexts, it seems a pretty open question as to what actually would make sense. So I asked them to humor me and let me interview them, in the hope that I could draw out some of the spaces that they do indeed see as active sites of exchange for their practice.

A little about them: "Regional Relationships commissions artists, scholars, writers and activists to create works that investigate the natural, industrial and cultural landscapes of a region. It is a platform to re-imagine the spaces and cultural histories around us. An invitation to join in seeing what we can learn—and learning what we can see—by juxtaposing spaces and narratives that are usually kept apart."
AS: How did Regional Relationships start?
RR: Maybe 4-5 years ago, there were several conversation happening amongst different constellations of people about the need to seriously think about cultural production outside of urban, metropolitan centers. We don't know how they got started and weren't even that involved in them at the time. A few initial conversations we remember involved Daniel Tucker, Nato Thompson, Dan S. Wang and Sarah Kanouse. A lot of these discussions seemed to be coming from a need to rethink what it means to be a cultural producer in small(er) towns and in a manner that doesn't just translate into making work on "the margins" for an audience in the center. Around this same time, another series of related discussions and activities coalesced, involving some of the same participants and some others, that focused on the potential for political and cultural activity across the mythical geography known as the midwest. This idea came to be called, half tongue-in-cheek, "The Midwest Radical Cultural Corridor." We don't remember exactly who coined this odd place name, but initial participants were Brett Bloom, Bonnie Fortune, Brian Holmes, Claire Pentecost, Nick Brown, Dan Wang, Sarah Kanouse, Sarah Lewison, Mike Wolf, Amy Partridge, Matthias Reagen and ourselves. This group would eventually expand and operate under the name "Compass." The desire for something like Regional Relationships was developing parallel and in concert with these activities for us. At first, we thought it would manifest as a space and residency program, but after spending much time refining our desires and thinking through logistics, a space wasn't the right direction. We should also note that our thinking was greatly aided by consultations with Sharon Irish, an Urbana-based writer, activist, scholar and long-time collaborator on many things.
AS: How do you select artists? Do you work with artists that already have a project that you want to disseminate or is it a commissioning process?
RR: Our selection process is really driven by our mission, which we'll explain more later. Right now, that translates into us approaching people who are already doing work that intersects with that mission. It doesn't mean that the specific form of the project is already complete, as that's part of what we hope to facilitate—the production and dissemination of original creative, scholarly and political work that doesn't fit easily into current conventional institutions. That said, it is mostly a commissioning process, even if the conceptual aspect of the project is done, we're asking contributors to create something that can be distributed as multiples. Our goal is to distribute 2 mailings per year.
AS: Tell me about the projects you've done so far. What's coming up next?
RR: Our first mailing is the project "A Map Without Boundaries" by artist Matthew Friday. We knew about Matthew's work through his involvement in the collective Spurse and through his participation in an exhibition that Sarah co-curated in 2010 for Spaces in Cleveland (titled "In a Most Dangerous Manner"). Our interest in ideas of "regionalism" and the work we had been doing with Compass resonated with him and the work of many of his colleagues at Ohio University who had been developing a working group calling itself the Critical Regionalism Initiative. We had been in contact with Matthew since that exhibition and he had a couple of project ideas that seemed a perfect way to launch Regional Relationships. "A Map Without Boundaries" ended up being the one that we distributed, which we are very excited about. The project presents a prompt for those receiving it to locate themselves in an ecology where human actions (industry, water use, labor practices) combine with the actions of various non-humans (minerals, streams, bacteria) to produce the world we live in, what Matthew calls an "entangled collective." It sounds like a simple suggestion, but it becomes obvious that most of us don't think this way, otherwise we wouldn't be so surprised when our actions produce unintended consequences. Matthew presents a pretty specific way to consider this through the material of acid mine drainage, a yellow, toxic soup of sulfur hydroxide that is produced when bacteria release sulfur from digested coal remnants in the many flooded abandoned mines of the Appalachian hills. Using a technique developed by an environmental engineer at OU (Dr. Guy Riefer), Matthew converted this toxic substance into a non-toxic pigment. RR01, our first mailing, contains a small tube of paint made from this pigment that recipients are encouraged to use to draw representations of their own ecosystems, including themselves. Matthew's provocation, one we're happy to facilitate, is to produce interpretations and understandings of these entanglements that lead to more responsible and inclusive decision making.

RR02 will be produced with Claire Pentecost and involves her research into the genetic pollution of corn stocks in Mexico by US-produced genetically engineered corn. Further down the road, we are producing a self-directed series of videos and documents in collaboration with Faranak Miriftab, an urban planning scholar at the University of Illinois, Urbana-Champaign. This work is an attempt to visualize and narrate some of the complex realities experienced by new and long-time residents and workers in a small town on the Illinois River.
AS: What's the infrastructure of RR like, are the subscription fees your only source of income?
RR: We were lucky to receive a generous start-up grant from Opensource Art, a non-profit project that started in Champaign, IL. That covered a large part of realizing and distributing RR01. Right now, subscriptions are our only Regional Relationships-specific income, but we also pay for things out of wages from our jobs. We incorporated Regional Relationships as a business partnership, solely for the purposes of separating income and expenses from our own finances, which also means that money can be received by Regional Relationships, rather than going through personal accounts. We may eventually apply for grants, but right now, we would like to keep our scale and ambitions rather modest, fulfilling our mission through a combination of subscriptions, self-financing or other contributions. To be clear, we don't expect to cover our expenses solely through subscriptions. We are shooting to cover mailing expenses and some portion of production costs through subscriptions.
AS: Who do you see as the audience for the project and who do you want to reach out to with it?
RR: Our goal is to have a core, consistent subscription base while simultaneously distributing to a changing and project-specific group of recipients. That core is likely to consist of a demographic with ties to cultural and educational establishments, but we also want to reach out to publics that might have a stake in specific projects. In that sense, we actively want to engage with publics whom we intersect with through shared interests and concerns. Our contributors will likely play a large role in identifying and connecting with different constituencies. Part of the excitement for us is making connections across concerns that are related in many ways, but don't always occupy the same intellectual or political space.
AS: Why a subscription project? Are there other subscription projects that you were thinking about as models? How do you think this method of dissemination affects the relationship between the audience and the artist? Is there more direct engagement with this kind of process?
RR: We don't really have a great answer to the subscription question, and we didn't set out initially to produce a subscription-based project. We didn't even set out to distribute multiples, and definitely don't consider Regional Relationships to be a publication or magazine-like effort. So, we haven't really thought much about or researched subscription or mail art projects as models, although we are aware of many contemporary and historical examples.When our earlier considerations of starting a physical space led us to reconsidering what we wanted to do, and what we thought would be useful, the idea of bringing things and ideas to the people we wanted to talk with directly became very attractive. We thought, "What if we commission things that we can get into peoples' hands?" Asking for a subscription just seems like a direct way of asking people to support a project if they are interested in it. Whether this increases direct engagements with the work is maybe not exactly the question we asked ourselves. It is a different relationship we are seeking between the projects and those receiving them, compared with what happens in an exhibition space. The kind of physical space we're interested in discussing is diffuse and permeable, so it makes sense to distribute work in a way that realizes that.
We're not interested in these mailings being "collectible" precious objects per se, but we do want to make connections with recipients through aesthetics. So, if people want to "collect" things, that's OK too, but it's important for us to make sure that the project doesn't become one defined by collectibility, or contained solely within an art context.
AS: Can you talk more about your ideas of regionalism and why it's important to you? Is there a relationship between that idea and then the methodology you're using to disseminate the works? And you both make a lot of work with that kind of regional focus, is this project part of your art practice? Is this part of building The Midwest Radical Cultural Corridor?
RR: To answer the last two questions first: yes.
As we described above, part of the reason for mailing stuff to people directly has to do with the kind of space we are interested in. One of our primary goals is to distribute, document and produce knowledge about lived space, knowledges that don't always abide by political boundaries and traditional delineations of place. We want to connect the project we distribute to other people and organizations (i.e. farmers, environmentalist, queer activists, immigrants), who often have stake in or otherwise take up similar concerns, but in different ways. To clarify an earlier point, our interest in multiples comes from a desire to interface with dispersed audiences, rather than some other impulse to make copies of things or something like that. It's not about "democratizing" the art object, since we're not trying to privilege that kind of relationship with the projects to begin with.
Much of our thinking on "regionalism" is indebted to our Compass collaborators, as well as many other artists, writers, activists and geographers. Someone like geographer Neil Smith, for example, who has written about the mostly mythical divide between "town" and "country", "urban" and "rural" in late capitalist society. Taking a regional view allows for a recognition of dependencies and entanglements across places that are otherwise defined as specific entities. We should be clear that we're not adhering to any orthodox formulation of "regionalism." For us, it's simply a useful shift in scale that is flexible enough to include small, contiguous geographies as well as vast and distant locales. The Italian critical architects Multiplicity have produced a body of work based on "border devices," where they use metaphors to describe the different ways that borders function. For example, they discuss how a particular border region might function like a funnel, or how a "fold" can occur that connects two non-contiguous places on either side of a border. These kinds of ideas are important to us, as they open up spaces for action that we may have not been able to see before.
We also see regional thinking as something that can more productively deal with the problems of disciplines. This is something we're still figuring out, but we think that knowledge regimes, like disciplines, are governed somewhat like spatial regimes. Our desire to reproduce responsive, non-orthodox understandings of lived space is complimented by a simultaneous desire to recognize different forms of knowledge production and reception– without trying to synthesize them into a muddy interdisciplinarity. In other words, we're not trying to find the right combination of disciplines to build ever-more expert bodies of knowledge. A "regional" body of knowledge, for us, isn't simply geographic, but takes into account the connections and differences in how we understand and create place. Matthew Friday, in his project for RR01, puts it well when he writes, "Interpretation is a form of engagement that produces the world as intelligible." Producing interpretations that foreground engagement is something we're very interested in.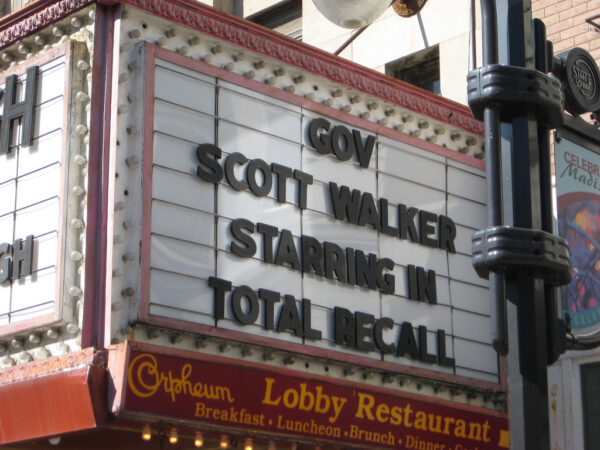 Two things have been occupying my thoughts over the last couple weeks: the protests that have been happening in Wisconsin in response the end of collective bargaining for unions and Nato Thompson's interview with the group Working Artists for a Greater Economy (WAGE) article in the most recent Artforum. I've been thinking a lot about the stakes of the artists working in solidarity with a larger public engaged in protest and artists working in solidarity with other artists to create a more equitable art-world. These are not mutually exclusive propositions obviously but sometimes it feels like the baby steps that count for change in the art-world are so cut off from the rest of the planet.
WAGE describes themselves as "an activist group of artists, art workers, performers and independent curators fighting to get paid for making the world more interesting." While I identify with the sentiment that artists and art-workers do indeed make the world more interesting, so do a lot of other people. And that seems to be a particular sticking point at the moment when public sector workers are being asked to give up their rights because apparently no one (private or public sector) should have any kind of safety net in today's economy. My point is not to come down too hard on WAGE who have done some good things to get artists paid for their work including negotiating a fee for each artist participating in the New Museum's exhibition "Free" last winter, but something about their position seems overly limited.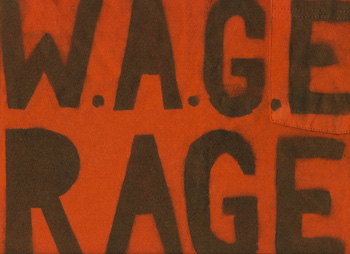 The interview states as much:
Nato Thompson: One of the critiques that gets leveled against WAGE is: Why just artists? Why agitate within the arts, which is seen as a largely privileged, predominantly white, middle-class constituency – and for whom discussions about labor are divorced from the conditions of mass disenfranchisement, to say the least?
WAGE: The question was simply, What do we need? We need to paid for our work at institutions. Here's a single goal, and we will work at that single goal until we get there. If you want to talk about class issues and art, nothing speaks to class disparity more than assuming an artist is privileged enough to afford to not to be paid for their work. We just want to have this realistic, specific focus and we do include independent curators, performers, and writers in our advocacy.
(the full interview is here)
WAGE's main beef is with nonprofit cultural institutions, who they feel are not adequately implementing sustainable compensation models for working artists who are operating outside of commercial markets. Their inspiration is the Art Workers Coalition, active from 1969 – 1971, which was similarly comprised of artists and art-workers taking aim at the politics underlying the art-world. The AWC splintered rather quickly and spawned many other active groups, but in their limited time they helped inspire the first ever union of museum workers, the Professional and Administrative Staff Association (PASTA) at the Museum of Modern Art. PASTA most recently went on a successful strike in 2000, working to minimize lay-offs during the building's expansion. I support WAGE's efforts to support themselves but I'm not fully understanding their end-goals since they are not interested in unionizing and instead see themselves as a consciousness-raising group for a very specific community of art-people who have already been anointed as being worthy of being exhibited in major venues.  And while they are a New York specific group and therefore not responsible for proposing a new economic model for the art-world at large, I can't help but want a more broad-based economic analysis of the cultural workforce and proposals for new models of support that are not about commodifying artistic labor. And to be fair, all of us art-workers are responsible for being part of that process and WAGE is an important step in the right direction. But where else can we look to for inspiration? It seems that even the conventional economic structure that WAGE is advocating for is under duress.
Back to Wisconsin. When unions are under such direct attack, so is (and maybe most relevant to the art-worker) the state university system wherein the precarious artist-professor and artist-grad student are losing their jobs and right to a free education. Again, not a new problem, as evidenced in the large student protests in UC system in California a year ago and the working conditions for most university art instructors in Chicago. But witnessing the spontaneous energy and creativity that has erupted there (Dan S. Wang's blog has some great coverage), is a welcome rejoinder to the way the art-world views just compensation. Right now there's a temporary restraining order on the authoring of Governor Scott Walker's bill and it remains to be seen what will happen with the recall efforts but I'm excited to see the ways in which artists and non-artists are creating expressions of the kind of working world they want to live in.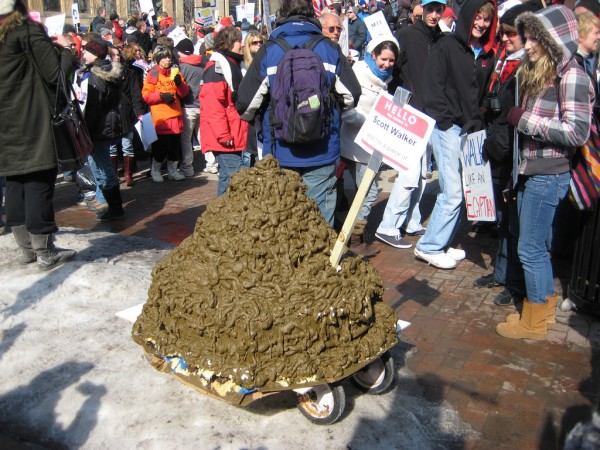 Wisconsin images from Public Collectors's photo set of Protest Signs from March 12, 2011
Attending Portland State University's
Open Engagement Conferenc
e last May, one of my favorite parts was jumping in on the conversations that BAS-ers Duncan Mackenzie, Brian Andrews, and Randall Szott were recording at the local bar around the corner. I went out there with
InCUBATE
to see how this field of social practice was being articulated across the country and connect with current and former collaborators on this rapidly proliferating but amorphous way of working.The question of what social practice art actually is, who is defining its parameters and to what end, is a hot mess. Since the 1990s, a number of mostly European and North American art critics and historians have struggled to understand a notoriously chaotic set of practices, under an ever changing set of  names including new genre public art, socially-engaged practice, relational art, dialogical aesthetics, etc. While I have no interest in throwing my hat in the art historical ring on that one (and I think the folks over at 
127prince.org
 (ed. correction – 
127prince.wordpress.com/
 ) are doing a good job on talking through the issues), I admit that I like the identity crisis that social practice art is always wrestling with. It's rapidly becoming professionalized through MFA programs, like California College of Arts, Otis College of Art, and PSU. Yet it also heralds a kind of everyday creativity and social connectivity that is supposedly available to anyone with or without an art degree.
I've thought about this with my collaborators at InCUBATE over the last couple years and we've participated in a lot of conversations where people tear their hair out trying to figure out where social practice begins and ends. Defining the actual parameters of "social practice art" seems to be a red herring. Sometimes a dinner party should just be a dinner party, sometimes calling a dinner party an art project makes it a richer experience for the individuals participating. Social practice art doesn't necessarily create more democratic exchange between art and audiences, often times it creates hierarchical distinctions between artists in art school and ordinary people with creative hobbies and interests that don't have anything to do with an art career. But while it continues to be problematic territory, the larger anxiety it brings up is pretty interesting. How are artists defining the communities their work operates in, especially when traditional contexts such as commercial galleries, museums, and non-profits aren't the intended landing pad? If one's work is about engaging publics supposedly outside the artworld and eschewing art-speak when it comes to creative expression, who cares if it's called art other than social practice artists? The issue then becomes not how to judge social practice within the confines of other art disciplines, but rather how the value of that work is being defined and by who. If social practice offers us anything, it openly asks not what kind of artist one wants to be but what kind of person one wants to be and how one wants their work to operate in the world.
Thinking back to that conference too, I felt a sense of camaraderie from the Chicago contingent (people like Hideous Beast, Sara Black and John Preus, Anne Elizabeth Moore, Shannon Stratton, Randall Szott, and more), something like a mixture of healthy skepticism and a sense that yes, we've also been thinking about this for a while now too and let's get into it. I've long been inspired by groups and spaces in Chicago who have taken the art/social-engagement approach (Temporary Services, Mess Hall, Haha, Department of Space and Land Reclamation, Pilot TV, FEELTANK, Experimental Station, AREA Chicago, the Stockyard Institute, just to name a few) and maybe those people would really not like to be lumped into the "social practice" conversation. But to me, their work asks the essential questions about the social and political ramifications of participating in the artworld.
So I hope these Bad at Sports posts on the "social practice scene in Chicago and beyond" somehow incorporate that Chicago attitude that I'm struggling to articulate. I'm going to be doing interviews with Chicagoans and artists from elsewhere, asking them what they think about the audience for their work. For this first post, I interviewed artist, activist and writer Ashley Hunt. I first encountered his work as part of his collaborative project (with David Thorne, Katya Sander, Sharon Hayes & Andrew Geyer), 9 Scripts from a Nation at War at documenta 12 in 2007, a piece which cut directly through the curatorial excess of that sprawling exhibition. Since then I've followed his writing in the Journal of Aesthetics and Protest, An Atlas of Radical Cartography and other places. When he told me he was touring his project Notes on the Emptying of a City, a performance/film about post-Katrina New Orleans, I asked him to do a performance at threewalls, where I work as Program Director.
More on that event is here
More on his work can be found at www.ashleyhuntwork.net / www.correctionsproject.com.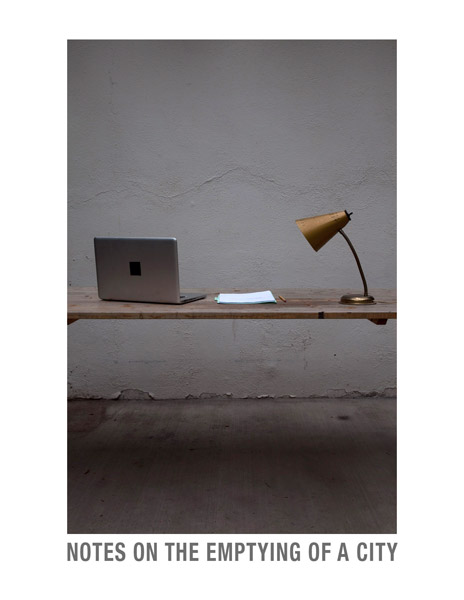 Here is the conversation we had:
AS: I know the background to your latest project, "Notes on the Emptying of the City" started when you joined with a bunch of community organizations to document what was happening in New Orleans post-Katrina. Can you describe what is meant to you to transform what sounded like essentially a documentary process into an experimental narrative that explores your own first-person perspective? Did you feel like the original piece ( "I Won't Drown on that Levee and You Ain't Gonna' Break My Back," ) the documentary that in turn inspired the performance, in some way didn't satisfy your own personal feelings about what you witnessed during that time?AH: I think we often get caught up in defining our endeavors according to the institutions and audiences we're expected to speak to. I'm interested in a more fluid relationship to our institutions and disciplines — be they art, activist, educational, etc — while recognizing the tool sets, vocabulary, capacities and possibilities, positions for speaking and listening that each discipline and institution might provide. There are not particular things that I wish "I Won't Drown" could have done differently, as it was made within the urgencies of that moment, and it needed to be accountable to those specificities.
For me, this was not a time for critical distance and a good, reflective discussion about aesthetics, history, architecture and race. It was a time for contributing my energies and skills toward the efforts to get people released from jail, for locating family members and protesting the use of "looting" as a pretext to further criminalize and round up storm survivors. It was a time to privilege the voices of people more directly affected by the hurricane, rather than speak to my own experience.
At the same time, a great deal of critical reflection on the politics of aesthetics, witnessing, history, speech, architecture and (especially) race were really eating away at me. "I Won't Drown" needed to be something that could not offer a terribly rich space for that thinking, nor should it have tried to bring people into a more contemplative relationship to the events. But once "I Won't Drown" was completed and began to move out into the world, doing what it could do, it did become possible to think and work a bit differently. This allowed me to begin the political work that is rooted in reflection and critical understanding of the world, which I think needs to accompany the political work that is rooted in action.
One might say that this traces a certain relationship between theory and practice — practice was what I was initially compelled in to, but each practice is always constricted by the theories that, at the same time, have enabled it. Theory supplies the vision and describes a possible field for action; yet as each vision or theoretical construct has its limits, so will the practices they inspire; whereas similarly, experimental practices make new theories possible.
For me, "Notes on the Emptying of a City" is a much more theoretical piece, where rather than issue demands and arouse action, I hope for it to act upon our political imagination, from which new possibilities of action might emerge. This is to say that I want it to open a publicly theoretical space for its audiences, one in which some of the most difficult questions of Hurricane Katrina — especially the alienation of its issues from other issues and other histories, the forgetting that surrounds it, and the racialized assumptions built into its narratives — can be taken up critically, and where people who are not only activists (or at least don't see themselves as such) can participate in the conversation.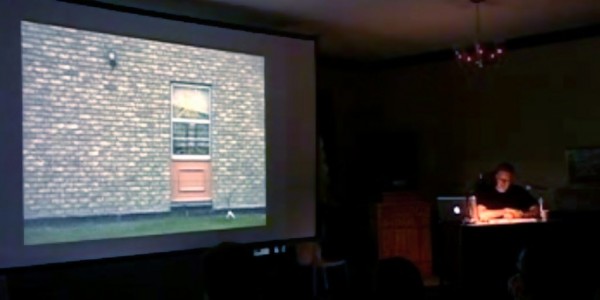 AS: Can you talk a little bit about how you chose the different venues for this piece to be performed? The majority that I found through online research included The New Museum, Public Space One in Iowa City and then here at threewalls. I know that a component of this piece is the discussion afterwards that you then archive and becomes part of the work, what was your feeling about presenting this work in these spaces? Not that audiences at these spaces cannot be a diverse bunch, but I imagine there is a big difference in discussion from grassroots community venues that were involved in a campaign to help those incarcerated during Hurricane Katrina to an art museum. How do you see the project functioning differently, and who do you see as the audience for this particular work, versus the original documentary piece produced in tandem with the other activist organizations?AH: What is important to me is to build an audience that is not restricted to the audiences called together by one particular kind of institution or another. In addition to the more official art spaces that you mentioned, I've also brought the piece to a prison in upstate New York, to a very public venue in San Juan, a public university a mile from the U.S.–Mexico border, and the debut of the piece was situated at Project Row Houses in Houston, which, while an excellent art institution with an art world presence, also has a deep rooted community profile, with involvement and accountability like no other art organization I know.
Once one gains the possibility of working within art world institutions, one can also push them to mobilize their resources in ways that are accountable to ideas, subjects, communities and actions that are not necessarily 'of' the art world already. One can use their position to suggest that these institutions demonstrate a responsibility to communities and value systems beyond the art world, and I believe that I hold a responsibility to help do this wherever I can — which also includes trying to make events free and open to a wider public.
It should also be noted that there are a lot of really good people working in art institutions who do very important work, and more still who would like to do more radical programming but are under a great deal of pressure to sell things and build spectacle. So when I find a curator or programmer who's willing to take up a more political project, one based upon social rather than economic or market values, I really appreciate that and see it as a form of solidarity. It can be a great chance to help that institution expand its audience to communities who will then place different demands upon the institution, perhaps helping to build a slow turn toward socially-based definitions of art rather than market-based definitions.
The value that I've placed upon prioritizing, cultivating and archiving the conversations that have followed the piece from place to place comes in part from my desire to trespass the boundaries that separate different kinds of institutions, but also looking to how the meanings of the piece shift as it is situated within one cultural context versus another. This process intends to provide a space after the performance where the private resonances that have built up for viewers can be brought into a public conversation with other members of that audience, or what I think of as a temporary public, while also becoming a part of a record that follows the life of the piece.
The most stunning thing to me has been the different references — historical, political, in local memory and so forth — that the piece conjures, and the forms of knowledge about the world that these stories of Hurricane Katrina in New Orleans can suture together. So far, this has included border issues, colonialism, histories of slavery and state violence, the ghettoization of cities throughout the US and the larger world, and most recently, the political changes in Tunisia, Egypt, and Bahrain, and their relationship to the new labor movement forming right now in the capitol of Wisconsin. Even though these seem like geographically and historically distinct issues, our conversations have allowed us to draw important connections between them, tracing out how they may actually be continuous.