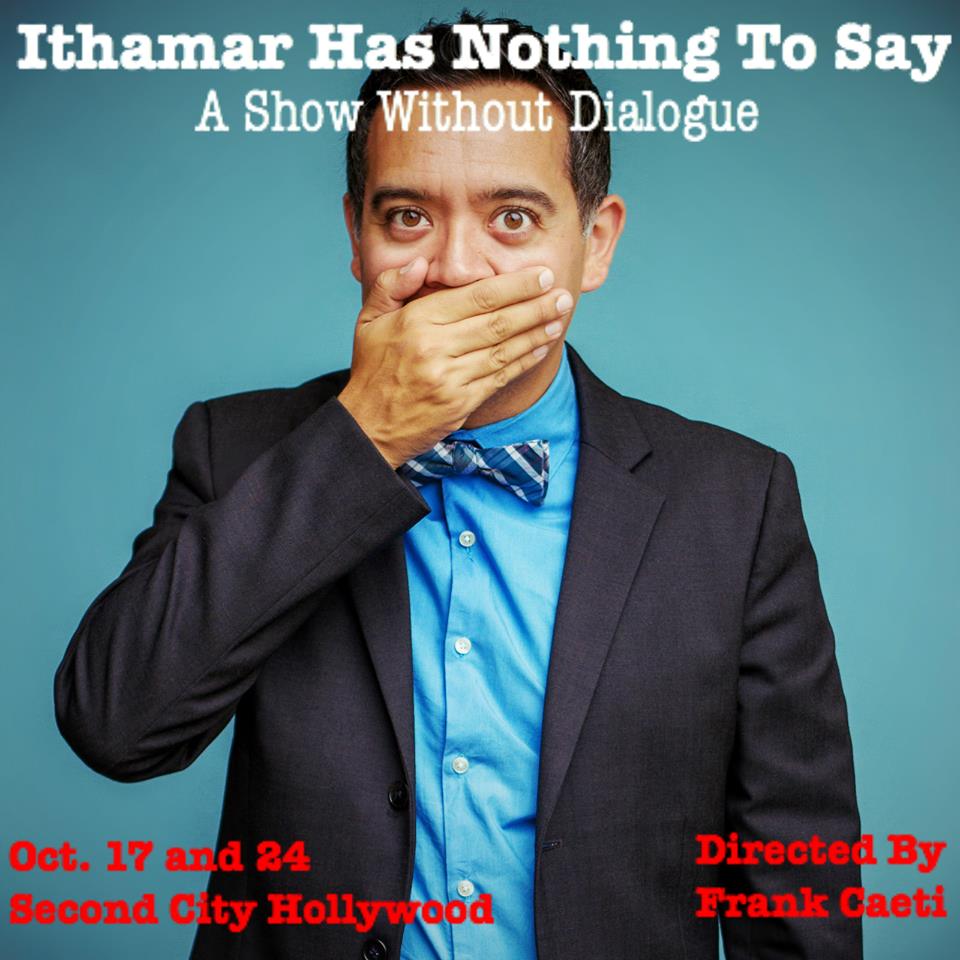 Ever heard of the The Second City ? Of course you have. This is a Chicago based arts and culture website, and Second City is "The" comedy theatre in Chicago, right? The Second City Chicago has turned out such comedy greats as Alan Arkin, Fred Willard, Tina Fey, Amy Poehler and Steven Colbert to name as small group. The Second City opened its doors in Chicago in December of 1959 as a small cabaret theatre. As the success of the Chicago company grew, it gave birth to off shoot companies and comedy schools in Toronto (John Candy, Dave Thomas, Catherine O'Hara and Martin Short  are all alumni as well), Los Angeles, and touring cast and a TV show called SCTV.
But I don't live in Chicago, I live in Los Angeles, and I am not a part of the comedy world. I watch Saturday Night Live (full of Second City alumnus), and I watch Arrested Development and 30 Rock on loop with my Appletv, but I have never been well versed in the art of sketch, stand-up and improvisational comedy. I work in film. Dark, gritty, independent film where people drink, cry and fight and have irresponsible sex with inappropriate partners…(I'm talking about the characters in my films, not the people in my real life…I swear.) However, recently I've had several friends who have very real interests and talents in comedy and so I've found myself at the Second City Hollywood theatre quite a few times in the last couple of years. This past month I saw two shows by which I was extremely impressed. And not just because the performers are my friends, but also because comedy is HARD and they are working HARD at it and their work pays off for the audience in a big way.
The Second City offers classes for performers from everything to beginners improvisation comedy, to sketch comedy, to comedy tv writing at various stages. I've attended several comedy tv pilot readings and, as a writer myself, am always impressed that people sat down and wrote a show. A whole episode of a show that they invented. They thought of characters, and jokes and silly scenarios that are sometimes totally relatable and sometimes absolutely ridiculous, but hopefully funny enough to make the audience laugh. Sometimes the pilots work, and sometimes they don't. As I mentioned, comedy is hard. At least, it seems hard to me. I've also watched a lot of improv comedy groups. I've learned that there are rules to improv comedy. Always say "Yes" to your improv teammate. Meaning, if your teammate says "hey, you're a cow" then you must say "yes, I'm a cow" and then play the part of a cow for the rest of the sketch. That is the best way to create a cohesive, smooth and funny scene. I've seen this work, and I've seen this implode (usually when the teammate says "I'm not a cow, I'm Matt Damon.") It seems to me that comedy is about commitment to a moment and a character, even if it is isn't the character that you would have wished to have to commit to.
Recently, I've sat in the audience for more sketch comedy. In the last couple of weeks I've seen two very different sketch shows that were all about commitment to character. The first was from a group called The Virgina Slims. They are a duo of performers who, in this show, played the roles of a duo of performers. Ha! The show is called Ronnie and Lorraine's Last Reunion Show IV. A high quality mock TV preview that played as the shows opening told the audience that Ronnie and Lorraine were once the America's Sweethearts of comedy couples (Think Lucy and Dessie or Donnie and Marie (but married)) In their heyday they had comedy specials and musical albums and toured around the world. But drugs, scandal, and divorce drove them apart, but now they are back for a reunion show! Then for the next 50 minutes or so the Virgina Slims (Laura Eichhorn and Pepper Berry) performed comic sketches and songs as Ronnie and Lorraine playing their old characters. It was very Shakespearean…the play within the play and all that. The sketches were swift and funny. Clever and physical. In between the sketches the characters of Ronnie and Lorraine talked directly to the audience about themselves, their struggling careers and occasionally their obviously strained relationship. The actors (Berry and Eichhorn) stayed very committed to their characters both in and out of the sketches, and that's why the show worked so well. These characters were silly and unglamorous but highly relatable. They wore gaudy 1970's outfits and wigs but so naturally that we as the audience were never distracted by them. At one point Eichhorn's Lorraine sang a dark, serious power ballad about hitting a deer with her car (if I remember correctly) while Berry's Ronnie popped up over and over behind her with different rhythm instruments. Because the performers took the moment so seriously, no winking at the audience, no acknowledgment of the silliness of their wigs and the subject matter of the song, the audience cheered. On the whole, the show was not only a great showcase of the Virgina Slims comedic performance talents, but also of their writing talents, and musical abilities.
The following week I saw a totally different kind of sketch show. Entitled, Ithamar has Nothing to Say, the comedian, Ithamar Enriquez, performed a series of non-verbal sketches to music. It was a mixture of pantomime, scene structure, and interpretive dance all in a one-man show (but that description doesn't do the performance justice.) The show opened by Enriquez (really in his 30's) as a crotchety old man with a cane shuffling on stage, taking out his teeth (pantomime, of course) and turning on a scratchy old record. Then as the old man fell asleep, Enriquez acted out the characters from the old man's dreams, depending on what song played from the record player (this is my interpretation.) Over the course of the next 30 minutes Enriquez silently became a sexy, elegant female prostitute and several of her drunk Johns, a trio of jazz lovers who can't help but dance when they listen to music, a Mexican wrestler who enthusiastically wrestles (and pins) a soft red blanket, and a hapless magician who you can't help but route for. In one sketch, he used a very weird half monkey/half man puppet to create an uncomfortable run in at a bus stop (we've all had those, if not with a half monkey man puppet) which showcased that this performer has puppetry skills as well. The show was light-hearted and hilarious and even sentimental at times. In the final sketch of his show, the Old Man returns and plays out the entire meeting, courtship, and marriage of he and his wife (the wife being played by the cane,) ending with the two, now old with grown children, relaxing together listening to the scratchy record player. It brought tears to my eyes, both of laughter and of emotion. The show was charming, and hilarious and (other than the creepy masturbating monkey man) completely family friendly. I think my parents would have loved it! I think Enriquez's parents would love it! I do know Ithamar Enriquez personally, and I always knew he was a talented comedian. He works a lot in the industry, in commercials, and TV including Arrested Development, Key and Peele, and The League to name a few recent appearances, and he is high enough in the company at The Second City that he is one of their staff members and teachers as well as a performer, but I thought this silent show showcased  talents I hadn't really considered. It harkened back to the brilliance of Charlie Chapman and the silent clowns at the circus (minus the pies in the face and the creepy make-up.) It was his commitment to each character that made you watch, believe, enjoy and most importantly…laugh!
So, The Second City Hollywood may not have the same long standing reputation for great comedy as its forefather The Second City Chicago, but it is in fact churning out great new comics all the time. So, I've had to accept that L.A. is not just a film town where people like me are churning out gritty independent drug movies and big budget space films, but there are also tons of people making thoughtful committed comedy shows as well. This is probably not a surprise to anyone else, I mean, Andy Dick came out of The Second City Hollywood so… But for me, I feel lucky to have found some comedy to balance out the darkness of my Breaking Bad addiction.
For more info on the Virgina Slims check out their Facebook page and follow them on twitter at @VSimprov and follow Ithamar Enriquez at @IthamarEnriquez and check out his website at www.Ithamarenriquez.com.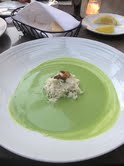 Here in Los Angeles there is a semi-annual event that happens for 10 days or so  in the Winter and Summer. No not the Victoria Secret's Semi-Annual Bra sale, but something much more exciting, sexy, seductive, and with much less lace. It's called DineLA. During the DineLA event dozens of restaurants across the city have specially selected pre-fix menus for a much discounted price than their food would normally cost.
Even though I am very involved in the restaurant world (I work part time in a fancy steak house and I love eating out) somehow DineLA always sneaks up on me. Like the Holiday Season or my birthday, DineLA is always suddenly upon me and I have done nothing to prepare. DineLA is like Brigadoon to me. It's a thing a myth and magic and impossible to plan. This is in no way true, however. Â I have a friend that knows the restaurants featuring DineLA menus cold. Her 10 day dining experience is planned. She and her wife are out almost every night enjoying amazing 3 and 4 course dinners for under $50, and she instagrams her food to make me feel inspired and jealous. She is an expert. She should be studied and copied. Honestly, I should just invite myself along on all their dates (note to self) Â because they are excellent diners. This year, that friend helped me find an app for my smart phone that listed all of the participating restaurants and the menus they were offering. With this technological wonder, my bofriend and I managed one evening out. We chose a hip Hollywood venue called The Lexington Social House which turns into a night club after 10:00 pm but serves delcious chilled english pea soup with crab and bacon and bone marrow encrusted filet mignon before the dancing begins.
We walked to the restaurant (an LA rarity that helped us pick this venue) and found we were slightly underdressed but no one gave us any trouble. In LA, I feel like I am somehow always under or overdressed, but never quite right. Hmmm. My meal (described above) was amazing. I instagramed pictures of my soup and steak and my boyfriend's seared ahi tuna (as one does these days) to help drum up a little DineLA business for the Lex Social House (they're welcome) polished off some flowerless chocolate cake with salted carmel ice cream for dessert and waddled home. Probably never to return. Not because the food wasn't delicious, or the service wasn't polite and prompt, but because the regular prices are higher than we normally spend and we are creatures of habit. Two nights in the last week or so we found ourselves at the same hole in the wall mexican place and I ordered the same thing. Our two entrees cost under $20. It wasn't salted carmel ice cream and bone marrow but it was damned good.
The idea of DineLA (other cities call it Restaurant Week, I believe) is to get new faces in the door and new butts in the seats, impress them with your culinary delights so much that they will come back, when the menu has returned to full price and become regular customers. It's a great plan but I'm not sure how well it works. The fact is that I'm lazy and haven't taken any poles or done any real journalistic research. I can only speak from my own experinece that the faces that I see in my own restaurant who put their regular (very pricey) menus aside and ask for the much discounted DineLA menu enjoy their meal emmencially, but don't return until DineLA rears it's delicious head again six months later. And I know how I oppertate as well. I don't want to imply that we are cheap diners, and I'll have you know that we are excellent tippers, but I think it is more of a matter of comfort, conveince and craving. All though my chilled pea soup was deliocus, I'm not sure I'll crave it enough to go back and pay a full inflated price for a bowl of it. But I do find myself craving (often, I might add) the Eggs Blackstone from Hugo's Restaurant and so I go there, DineLA be damned and enjoy them. It requires no apps, it requires little discussion or deliberation. We eat what we like and where we like and don't let a semi-annual event dictate our dining life for the entire year. After re-reading that sentence I realized we sound a little boring. Oh well. At least I follow my friend's instragram account and I can live vicariously through her.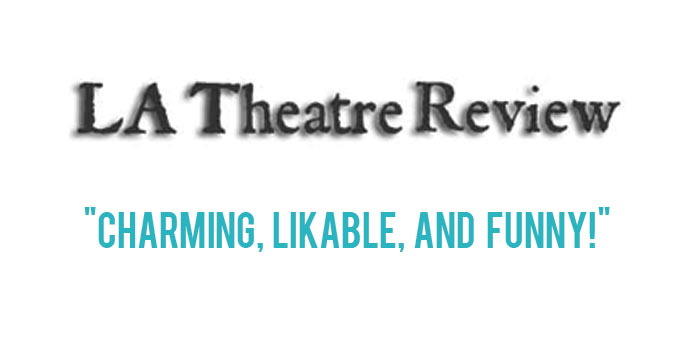 When I lived in New York, I saw a lot of live theatre. I saw Broadway musicals and Shakespeare in the Park. I saw Off Broadway shows at the Public Theatre and Playwrights Horizons, and I saw Off Off Broadway shows in tiny black box theatres in the Village. Those shows usually had a friend or school-mate in them. They were all wonderful (well, they weren't ALL wonderful, but you get the drift.) I'm a fan of live theatre. But I hardly ever go anymore. Not since moving to LA. Occasionally I buy a ticket to the touring musical at the Pantages in Hollywood and once or twice I ventured downtown to the Ahmanson theatre, but these outings are few and far between. So since a friend's husband/ very talented actor was staring in Ms. Julie at the Geffen recently, I decided it was a "must see." So naturally, I waited until I had a free evening, and I waited until towards the end of the run, and I waited until I found an equally theatre loving friend to go with me, and then a week in advance I went to buy tickets. FAIL. SOLD OUT! Friday night at the theatre was sold out and I had blown it. Â So, instead, I went to the movies.
In fact, I went to the movies twice last week, on both of my free nights. First on Monday and then on Friday. (Just so you know, the Geffen is dark on Mondays so I couldn't see the play that night.) Both movies were fun, enjoyable and with an independent spirit. On Monday night, I saw Before Midnight, and on Friday I saw Francis Ha.
All in all, going to the movies is easier than the (debatably) more culturally enriching experiencing of going to live theatre. And all though I was disappointed in myself for not being able to make my night at the Geffen happen, I was secretly relieved to not have to get dressed up (as I feel one should for a night at the theatre), fight the traffic heading deep into the West Side and find parking all in time to make an 8:00 pm curtain. Again, I do LOVE live theatre. I love watching the actors tell me a story that is slightly different from the story they told the night before. I love the idea that I might see an actor on a particularly "off night" or an extremely great one. I love that they are real, in the flesh, right there performing for me…LIVE. That is exciting to me in a way that film can never be. But that being said, a night at the movies is simply easier, and some nights, I just want easy.
When I lived in New York, theatre felt almost as easy as going to the movies. There were so many theaters all over town. There was public transportation and the TKTS discount ticket center in Time Square offering me tickets to shows I desperately wanted to see at a price that was in my budget. I had friends that worked for live theatre and could get me free tickets. Hell, I sold concessions at a small professional theatre in West Village and saw all those plays, multiple times, for free. I saw the original production of the Last 5 Years and an amazing productions of Burn This with Edward Norton and Katherine Keener for free! It was great. Now I live in LA and my friends work for tv shows and in movies and no one has access to free theatre anymore. So, I go to the movie theatre near my house and park in the large parking structure that takes the movie theatre's validation and I use my Stubs card to earn upgrades on popcorn and eventually free movie tickets and I sit in the dark and watch Super Heros duke it out, or couples turning 40 fight about their marriage, or young people who feel lost but find love in the end. And I LOVE this too. I really love it. And I can excuse my lack of theatre going by telling myself that I write movies, not plays, and so I am in the right place because it is my business and not because I was too lazy/busy to get organized ahead of time and buy a theatre ticket before the night sold out.
Last week I was also supposed to go the LACMA to see the Stanley Kubrick exhibit, but that didn't pan out either. Oh well, maybe one day soon I'll get some culture, but first I need to see Star Trek: Into Darkness in 3D. Anyone wanna come with me? It's playing everywhere, all the time. Come on. It will be easy!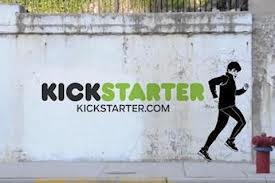 Last week, while at a dinner party, I was involved in what turned out to be a very passionately divided argument. The subject up for debate? Zach Braff's Kickstarter campaign.
Now, for those of you who don't know what I'm talking about, just  like one of the dinner party guests did not, I will explain it you, from the beginning. Kickstarter is a for-profit company founded in 2009, that aims to help people with creative projects find their funding through crowd sourcing, using the Kickstarter Website. One might make a video, or a commercial for their creative project, be it a film, a show, a novel, or an invention, post their plea for cash on the Kickstarter website, link it their twitter/facebook/read-it/tumbler account and hope for the best. The project creator sets  a time limit and a minuium funding goal. If their goal is not met in the time allotted, no funds are collected (meaning the donated funds are returned to the donators.) If they do reach their goal (Hurray!) then Kickstarter takes 5% and calls it a day. Kickstarter retains no ownership of the project and the project creator is free to go off and make their dreams come true.
A little over a month ago, the team behind the cancelled but popular television show Veronica Mars launched a campaign to raise the capital ($2 million) to shoot a feature film of the series. The series lead actor, Kristen Bell, appears in a video along with other cast members and the show's creator, Rob Thomas. They explain that they have been trying to get this movie greenlit by the studios for years, but no one believed that the show was popular enough to warrant a movie. The studios were not willing to risk their money. But one studio agreed to distribute if the team could come up with their own financing. So they took it to Kickstarter, where they not only raised the $2 million, but they did it in a weekend. By the end of the month, they'd raised over $6 million and promised to shoot the movie this Summer.
This past week, actor/director Zach Braff launched his own Kickstarter campaign in the hopes of raising the capital to shoot his second feature film. He made a similar, cute and funny video, where he explains that he's got a script that he wrote and loves and thinks his fans and the fans of Garden State will love too, but he needs our help to fund the movie. His goal was met and surpassed quickly. Zach Braff will make his movie.
So, what was the discussion about? The heated, passionate debate, I mentioned earlier? Basically it is this. I think that Zach Braff is manipulating Kickstarter, his donators and the world, and now I'll tell you why.
Zach Braff begins his Kickstarter video by explaining that he and his brother have written a film, and found some "money guys" who are willing to finance but are insisting on final cut of the film (final cut is an industry term meaning that the "money guys" would control how the film is edited. It also means that if they and the director disagree about something, they win the argument.) Zach also explains that these "money guys" want to control casting. He explains that if he might want to cast Jim Parsons (from Garden State and more recently, The Big Bang Theory) or Donald Faison (Scrubs) the "money guys" might insist on Justin Bieber or Denzel Washington. These are the actual examples that Zach Braff gives. The video is entertaining and both the Jim Parsons and Donald Faison appear. Zach sits in front of a large framed poster of his first feature film, Garden State, and explains that that movie was financed almost entirely by one money guy who was a fan of Zach's and Scrubs and wanted Zach to have full creative freedom. Garden State was a very successful movie and I'm sure that Zach's fan financier was very pleased with his return on investment both financially and creatively.
Zach Braff has had a successful career as an actor and film maker. As one dinner party guest said, "he won the lottery." So why does he need my money to make his film? This is my first problem with his campaign. He admits that he has access to financing. He admits that he has doors open to him that are not open to every creative person hoping to make a meaningful film. He is a television and movie star who gets the meeting he wants and needs and he even has a financing offer on the table but he doesn't want to give an inch of creative control. I understand this dilemma, but at the risk of sounding catty, "boo-hoo." Life is full of compromises, especially in Hollywood. No one gets to make the movie they see in their head. There are teams of people whose job it is to figure out what an audience might want to see, and that is often imposed on the writer and director. Zach himself admits this on his very nicely put together campaign page. He discusses advanced screenings where the audience makes notes on what they did and didn't like so that changes can be made before the film is released. Zach wants to avoid all this because he is sure that his vision in best and should be unchallenged. OK. I get that. But I will say that as a writer, having people challenge and help shape your work can be really helpful. You realize problems you never would have seen on your own. And I've seen the director's cut of Garden State (you can too, it's on the DVD) and it's long and indulgent. His Garden State team, possibly his fan investor, had the sense to pull in the reigns a little, and thank goodness they did. Zach also only suggests that his "money guys" might not let him cast who he wants. MIGHT NOT. He is turning down their financing because they might not let him do exactly what he wants, and he can't stomach that idea.
That leads me to my second point, if this project is so important to him, then why hasn't he invested in it himself? I won't pretend that I understand Zach Braff's financial situation, but I would imagine that he has more money than most. He was on a very successful television show for a number of seasons at a time where tv stars were making huge sums per episode. Huge! Garden State did very well and I assume that he retained quite a good deal of ownership. I'm not saying that Zach Braff has $2 million under his mattress, but I do find it interesting that he never in his video claims to have invested in himself. Maybe he could come up with the first million or $500, 000 and ask his fans to help him match it (just a suggestion, Zach, not that you need my suggestions.) A friend at the dinner party had a problem with my problem. He argued that my idea that rich actors should pay for their own passion project was ridiculous. He claimed that no one pays for their own projects, it just isn't done. To that I say, well why the hell not? It seems to me, that when Zach Braff makes his movie and if it does well, the only person that stands to benefit financially from this venture is…Zach Braff. In a traditional investor agreement, the film-maker would be expected to pay back the investment with interest, and the investor would make money as the film makes money for the rest of the film's life. That includes distribution deals, netflix, dvd sales etc. As a Kickstarter campaign contributor, it is not an investment, it is a donation. There will be no payback (all though there are incentive gifts that the production promises to send you.) But if the film gets world wide distribution and breaks box office records, Zach Braff and his team will reap those benefits…not his "financiers." My friend argued that he thought Zach Braff was being creative, and brave, asking for help with a risky model. I have to wonder…where's the risk? It seems to me that Zach Braff has a lot of options for getting his film made (where a lot of filmmakers have few or none) and the least risky is asking strangers for money with little to no strings attached.
And lastly, I worry that the success of campaigns like Zach Braff's and even Veronica Mars' (to which I donated because I LOVED that show) is going to change the way that studios and producers expect ALL film to be financed in the future. I worry that I will take my next screenplay into a meeting which I am lucky enough to score with Sony Picture Classics and they will say, "We love it Adrienne. Now come back with $2 million and we'll see what we can do." I worry that it will soon become a part of the writer/director's duties to also secure the financing, even on a bigger studio scale. I admit that the studio system is changing and will continue to change in ways I can't foresee, but this concerns me. On a totally selfish level, I was hoping in the near future of my career as a writer to be able to hand the financing problem over to another department, and now I'm afraid that it will always land back in my lap with the suggestion of an easy Kickstarter campaign.
As the conversation wound down and we all agreed to stay friends even though half of us will donate to Zach's campaign and half will not, I did have to admit it was an exciting argument to take part in. Art and money are always tricky. However,  it is encouraging to know that there are lots of people out there donating on Kickstarter, to big public campaigns like Veronica Mars and Zach Braff, but also to smaller, lesser publicized campaigns for burgeoning novelists, fine artists, video game designers, and an engineering toy tool set geared especially for  little girls that I invested in last year. I'm sure at some point I'll make a Kickstarter campaign for a project, and though I'm sure Zach Braff won't donate (can you blame him? I haven't exactly been nice) I'm hoping you'll consider it.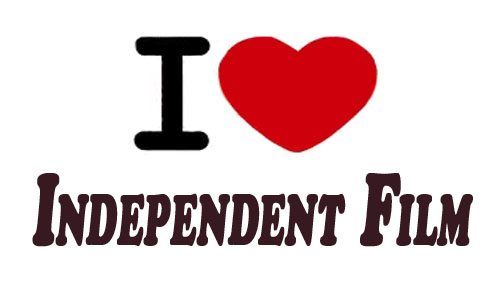 I moved to Los Angeles from New York City about 6 years ago for many reasons. To be closer to family, to escape the New York Grind, for a fresh start, etc. But mostly I moved for career reasons. To transition from being a playwright to a screenwriter. New York is theatre (i.e. playwriting) whereas film was in LA. Duh. Now, I'm a smart girl with a realistic perspective on life. I knew this would be hard…but I had high hopes. I had a play that I had written that everyone said would make a fantastic movie. I had adult professionals (better known as my NYU professors) telling me I had talent. I had screen writing software for my computer! All I had to do was turn this riveting play that I'd written into a low budget, "indie" movie script, attach some well known actors, shoot the movie for a nominal sum of money, and go to Sundance. How hard could this be? I was young, talented and determined, and I'd just moved to Hollywood, where it is sunny all the time. Life was beautiful and so was I…
If this all sounds like the beginning of a Lifetime Murder Mystery movie or the  pilot episode of a CW show where a plucky young heroine hopes to make it big in her new city, then I'm sorry. Six years later, I have not been murdered, and I'm not in any way "big". However (spoiler alert) that fabulous play turned screenplay finally begins shooting in June with a great cast, a decent budget and an announcement in the Hollywood Reporter. It's all happening, as they say, and it's wonderful. But getting this far was hard, slow going, tedious work. I didn't burst onto the scene as I had fantasized. It has been years of networking (yuck) and re-writes (ugh) and meetings with producers in frozen yogurt shops (red flags). It's been a roller coaster ride of emotions, false starts, and un-kept promises, but  I'm told that this is normal. Just par for the proverbial course. I am really happy things are finally going so well…and I'm exhausted.
Independent film is a mysterious beast. It can mean a lot of things, from a group of friends shooting a short film on their I-phones, to Lena Dunham's inspired Tiny Furniture, shot with her own family/friends in her own home with her own funds (as I understand it) to films loaded with movie-stars, loaded with cash and pre-sale money, BUT no major studio attachment until after it has debuted at a big film festival. To say you are making an "independent film" is simply to say that a major studio did not, in fact, hire you to write the next movie in whatever Young Adult Fiction, or Super Hero franchise. But other than that, the term is vague. Very vague.
My film is as independent as it gets. A talented college friend who acts and produces loved the script and came on early as my producing partner. With some luck and some connections we hooked up with a reputable production company that made large promises that it couldn't keep. That wasted the first two and half years, but we learned a lot.  We eventually parted ways with that company. Over the next couple of years we met with other producers who made similar promises in terms of budget raising, talent securing, and location scouting that never materialized. We were frustrated, they were noncommittal. It was like one bad break up after another. Again, we learned and learned until we couldn't learn anymore (and by learned, I mean cried.) During these break-ups, we met a talented and excited commercial director looking for her first feature who came on board. Finally the three of us struck out on our own, formed our own production company, raised the budget, hired a casting director, and went to work making a film. We carefully gathered a team of solid, reliable, professionals who were as passionate about our film as we were and we pushed ahead. It wasn't how I planned it at all. I thought there would be loads of "Big Wig" professionals who would take over and make my movie for me. They would handle the finances, write the checks and file our taxes. I would write from a plush production office and have an assistant that brings me almond milk lattes (some day, Adrienne, some day.) Instead, I have written and rewritten at my kitchen table, I have written the checks for our script copies, legal fees and permits, from our LLC bank account that I set up, and I'm sometimes too lazy to make my own lattes so I simply go without. But it's better this way, I think. We've managed to retain so much creative control. We got to cast who we wanted, and work with our friends. At the end of the day, I can truly say that I worked my ass off to move this script…this project that I love as far as it has come and I'm confident that I will be very proud of the outcome.  And isn't that what making art is all about?
Another group of friends ventured down the road of independent feature film making recently. Their film, Initiation, had a kick-starter campaign that garnered only a fraction of their small budget. They sold their belongings to pay for equipment and locations, got a cast and crew of talented, dedicated, friends and went to work. Actors doubled as producers and production assistants. When my friends weren't acting in a scene they were cooking meals for the rest of the cast and crew. People showed up for over night shoots in deserted locations, stayed for 12 hour days, all without getting paid because they were passionate about the film. I've seen footage. It looks great, and I feel confident it will have a long, successful life. But what I love most about this film Initiation, and our film and all the great work that my friends are doing these days is that they did it because they loved it. Not for the money (all though, some money would be nice) but because they love film, and story telling, and working with their friends.
So even though I have my cynical moments where I lament having not sold out, and sold the script for a decent chunk of change, maybe never to see or hear of it again, I'm glad I didn't. I'm glad that my partners and I fought the good fight and will have produced, written and directed a movie that we fostered, nurtured and loved for so many years, and we did so independently (what ever that means.) That's not to say that I'm not dying to be hired to write the third Hunger Games movie. Â I can taste that almond milk latte now. Â Yummmm.