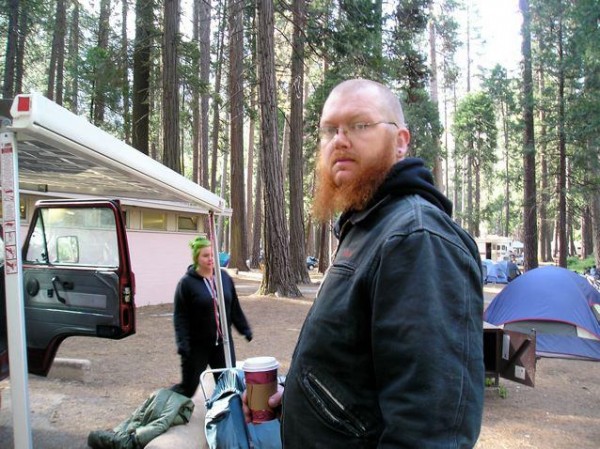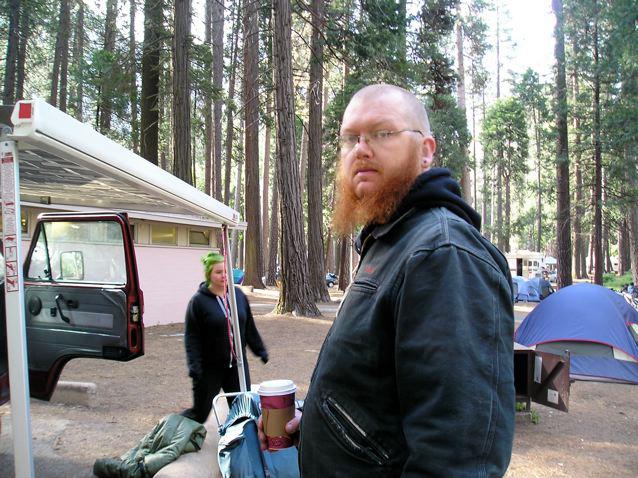 Born and raised in San Diego, California, I spent my childhood intimately involved with the natural world, from the redwood forests of Santa Cruz to the beaches of San Diego and the Anza-Borrego Desert.  My other interests were the classic triumvirate of little boys' hobbies:  trains, dinosaurs, and the implements of war.  In high school, I drew constantly.
The subject matter was consistent:  fantasy monsters, heroic warriors, sexy women, and the technologies of war.  I spent the latter half of my teenage years as a peripheral observer of the mid-1990s Gothic subculture, attracted in particular to the striking appearance of its women, who took their cues from Neil Gaiman's comic book series Sandman, Christina Ricci's character Wednesday in the film The Addams Family, and Winona Ryder's character Lydia from Beetlejuice.
I started college with an illustrator's mindset, hoping to paint fantasy novel or role-playing game sourcebook covers, or to draw comic books, but as my education progressed I began to appreciate the critical and conceptual aspects of painting as a fine art.  After several years of community college, I transferred to Humboldt State University, in the redwood forests of northern California.  I was drawn there by the natural beauty of the region, and by the liberal, artistic atmosphere of the university town. I dabbled in a variety of media, including photography and sculpture, before finding my voice in painting.  I received my degree, a BA with a double major History and Studio Art, magna cum laude, in December of 2002.
In 2005, I was offered admission into the Hoffberger School of Painting at the Maryland Institute College of Art.  My first year was extremely challenging, but by the end of it I had found my bearings.  Working closely with Hoffberger Director Grace Hartigan and Critic-In-Residence Dominique Nahas, I took advantage of the large studio space to create a series of massive murals on canvas, the largest of them a single piece of canvas 59 feet long.  The large scale and narrative structure of these works continues in my studio practice to this day.
I was married in 2006, and after graduating from MICA in 2007, I moved with my wife Stephanie Burke to Chicago, where she earned her photography MFA from SAIC.  I currently live and work in Chicago, and maintain ties in California and Baltimore.  In addition to my studio practice I teach at LillStreet Art Center, Hyde Park Art Center, and Wilbur Wright Community College, and write reviews for ArtPulse, Art Talk Chicago, and Chicago Art Magazine.
http://www.lindawarrengallery.com/
http://www.lindawarrenprojects.com/artists/hildwine/index.shtml