download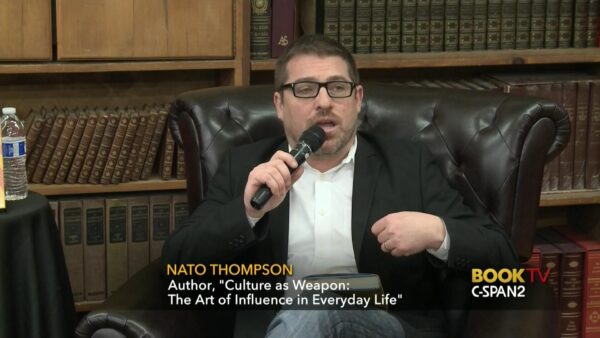 Live from NADA New York… maybe more than a year ago but certainly last time we were at NADA NYC… NATO THOMPSON returns to the show to talk about "seeing power" and how we need to think about our relationship with culture, and culture's relationship with us, especially when we are talking about "high art," "museums," and the tools of hegemony. What's an artist to do?
Also, this is without a doubt the strangest photo of Nato we could find. We are looking forward to finding this clip and sharing it with the world.
https://www.newartdealers.org/
https://www.natothompson.com/books-2#/https/wwwmhpbookscom/books/seeing-powe/
Artist, Educator, Administrator, Parent, Husband, and aging Skate Punk.