download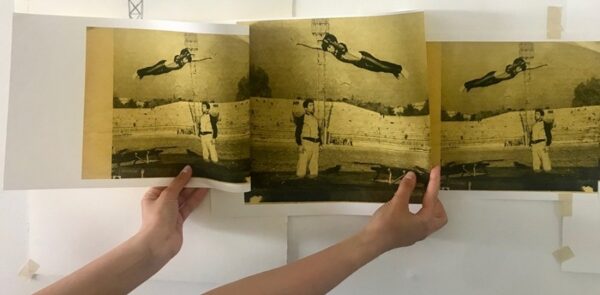 This episode of Bad at Sports Center finds our hosts, Dana and Ryan are over-caffeinated and in the studio with artist Maryam Taghavi. We practice Farsi live on air while we learn about Taghavi's flag project, ???? ? ???? ???  or Twenty Four/ Seven, currently on view as part of Roman Susan's Woman's Club at The Cuckoo's Theater, which is on display in Roger's Park through Nowruz (the Iranian New Year) on March 18th. We discuss the artist's upcoming projects, flat experiences of time, and Taghavi takes us on her fascinating journey to Iran to recreate a 1984 photo. More information about Woman's Club can be found at https://romansusan.org/w-club.
You can learn more about Maryam's work at https://www.maryamtaghavi.com/.
Artist, Educator, Administrator, Parent, Husband, and aging Skate Punk.