download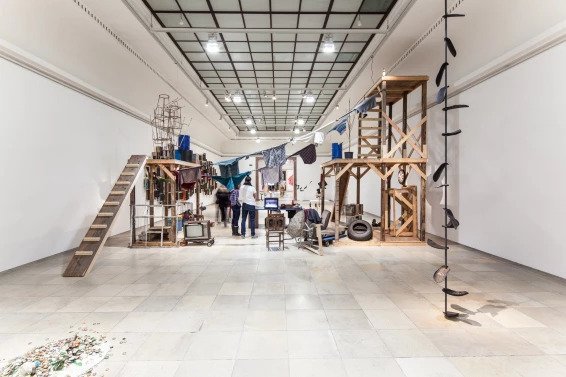 On today's show Dana and Duncan are joined in the Lumpen studios by conceptual heavyweight, Abraham Cruzvillegas. We discuss the work and intention behind The Ballad of Etc., a new exhibition opening at The Arts Club of Chicago on September 12th featuring a musical performance in collaboration with experimental jazz ensemble, Restroy. In addition his brilliant conversation, Cruzvillegas shares a preview of some of the writing and music used to create the exhibition. Definitely an episode not to be missed!
The Ballad of Etc. runs from September 12 – December 21. More information can be found here: https://www.artsclubchicago.org/exhibition/the-ballad-of-etc/
Artist, Educator, Administrator, Parent, Husband, and aging Skate Punk.