Bad at Sports Episode 680: Dimensions Variable and SWAB Fair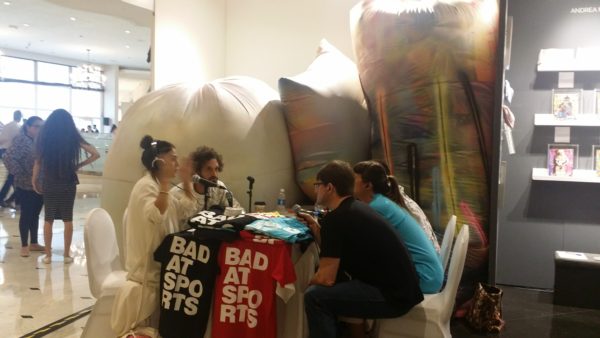 This week we present the Miami-based project Dimensions Variable with Frances Trombley and Leyden Rodriguez-Casanova and connect with two members of the brain trust for SWAB Fair, Carolina Diez-Cascon and Alvaro Gurrea. All thanks to NADA art fairs. Booth by Claire Ashley.
Artist, Educator, Administrator, Parent, Husband, and aging Skate Punk.