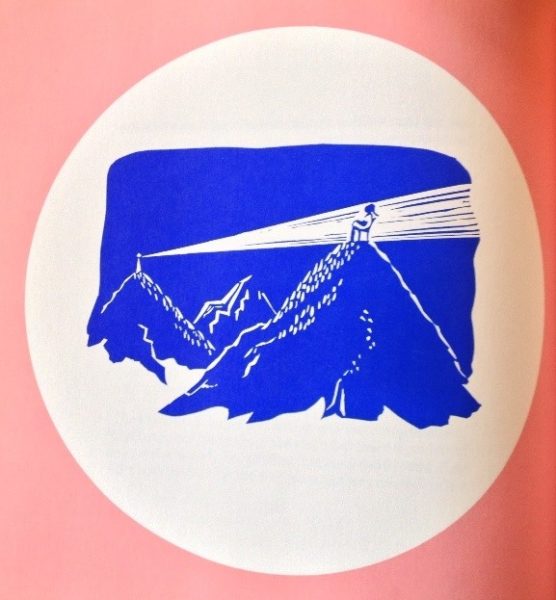 Along with countless others within and beyond the worlds of art, Bad at Sports bids adieu to Sabina Ott.
Melissa Potter's tribute in Hyperallergic gives highlights of Sabina's life as an artist, teacher, and inimitable creative force majeure.
A private service was held for Sabina today. Her husband John Paulett invites friends and colleagues for a public memorial service on Saturday, July 28 in Oak Park.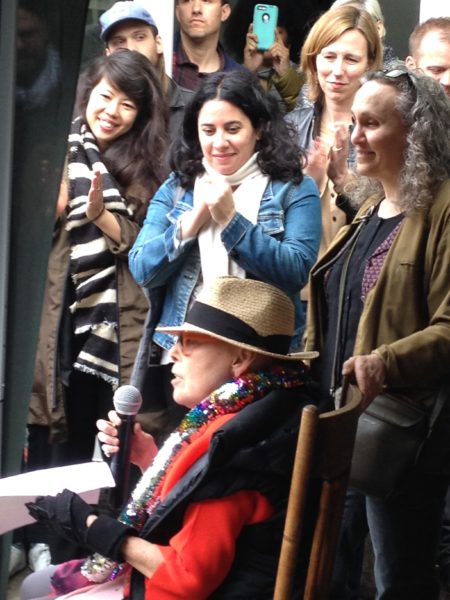 Tom Burtonwood and Holly Holmes continue the tradition begun by Terrain and Sabina of participating in Oak Park's 4th of July Parade. This year's theme is Migration Is a Human Right. All are welcome to join the parade.
Sabina's effusive friendliness brightened lives and hearts with love and joy. Her art does the same. In recent years here in Chicago, we've seen her traverse the inferno, move mountains, and arrive in paradiso:  here and there pink mellon joy (2015 exhibition at the Chicago Cultural Center)
Lise McKean is a writer, editor, and anthropologist based in Chicago.
Latest posts by Lise McKean (see all)