Dearest Friends & Frenemies of Bad at Sports,
Bad at Sports/badatsports.com (B@S) continues to conquer the universe! Latest victory – terrestrial radio!
On the heels of the wildly successful past 10 years of having the most popular art podcast in the World and a blog that should be the most popular in the World (if those asshats at ArtNet would quit muscling in on our game) is starting a new venture Bad at Sports Center!
B@S is just tickled to announce the soft launch of our new website with a correspondingly revamped daily schedule for Bad at Sports' podcast and blog posts. Alongside our website reboot, the team behind B@S is teaming up with WLPN to present a new weekly radio show, Bad at Sports Center, which will begin airing Wednesday, February 15th at 11am to Noon on 105.5 FM WLPN and their mobile app.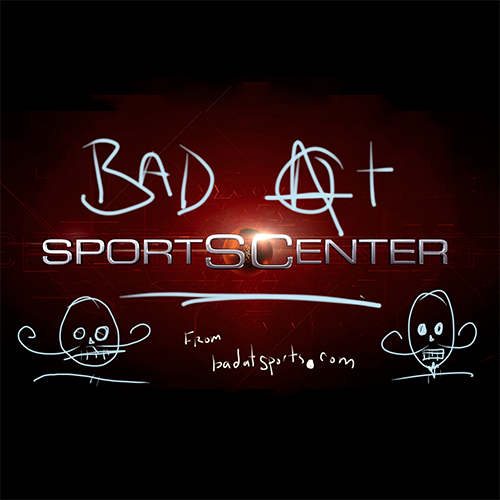 If that wasn't exciting enough, Bad at Sports will be celebrating this flurry of activity with a screening and discussion with Bad at Sport Center's first ever guest, Guy Richards Smit. Hosted by our friends at ACRE, Bad at Sports will present a screening of Smit's "The Grossmalerman Show" Series on Thursday, February 16th at 7PM. More information about the event can be found here.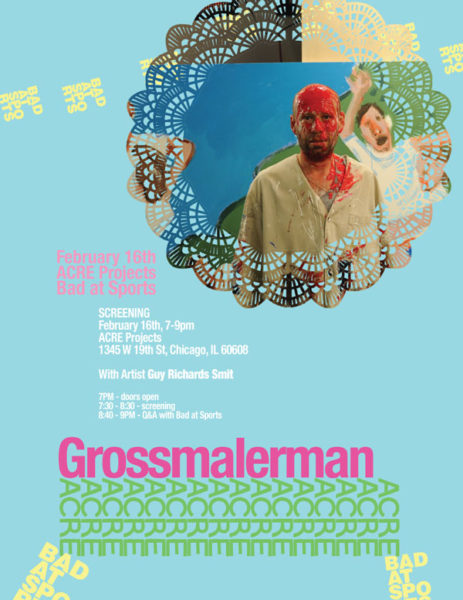 Please find more information on the new website & WLPN Radio Show below:
Our weekly podcast is moving from Monday to Tuesday! Additionally, we are rolling out a corresponding weekly posting schedule to help advance and streamline our reader experience. See the full schedule below:
Monday – Reviews!
Tuesday – Podcast!
Wednesday – Features & Essays!
Thursday – Weekly Top 5 presented in partnership with The Visualist!
Friday – Institutional Memory (formally launching in April but there will be many treats before then.)
Weekenders –  Comics, Astrology, and reasons to live in these dark times!
For the first time ever, Bad at Sports will also be adding a submission form to accept pitches, reviews, and response from our online community.
The new Bad at Sports Center Show (Wednesdays 11-noon) will take the whip smart contemporary art discussion and podcast infused style to terrestrial radio and focus further on Chicago artists and art issues. Weekly hosts will be Brian Andrews, Dana Bassett, Richard Holland, Duncan MacKenzie, and introducing, Ryan Peter Miller.
Thanks for all of your support over the past 10 years. Here's to a 100 more years of flippant and enjoyable art conversation and criticism!
Visit BadatSports.com for more and watch out for new posts coming February 13th!
Your friends,
Duncan Mackenzie and the Bad at Sports Crew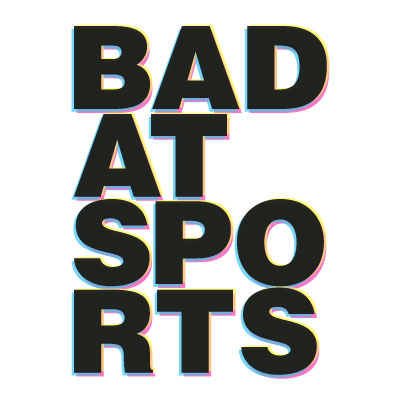 ABOUT BAD AT SPORTS:
Bad at Sports is the art world's curious investigator, its archivist, its oral historians, and occasionally its shoe banging weirdo. We are artists, journalists, intellectuals, and comedians of the contemporary art world and we are here to share (and explain) the art world to you.
ABOUT WLPN:
Lumpen Radio, WLPN-LP, is Chicago's newest FM radio station. WLPN-LP is operated by a community of curators, producers and DJs working to connect you with the music and ideas we think you will love. Our aim is to spotlight the hidden parts of the city, amplifying its voices and sounds. We're here to promote an open media, unite communities, and magnify the hard work of artists, musicians, activists and cultural workers like you.
ABOUT ACRE:
ACRE (Artists' Cooperative Residency and Exhibitions) is an artist-run non-profit devoted to providing resources to emerging artists and nurturing a diverse community of cultural producers. ACRE's programs support this generative community with materials, equipment, expertise, conscientiously produced food, and opportunities to exhibit and share work.
ABOUT THE VISUALIST:
The Visualist is the Chicago Area Visual Arts Calendar.
Artist, Educator, Administrator, Parent, Husband, and aging Skate Punk.