Fruiting Bodies is inspired by a meditation on Charles Demuth's "Pink Tulips," (1930) – an understated watercolor found on the artist's easel at the time of his death and painted concurrent to his homoerotic pencil drawings. Each of the four artist in this exhibition articulate a unique relationship to this motif – in proximity to the body, as a stand in for the body, as a frame for themes of sex and play, as the very image of life and death resembling each-other.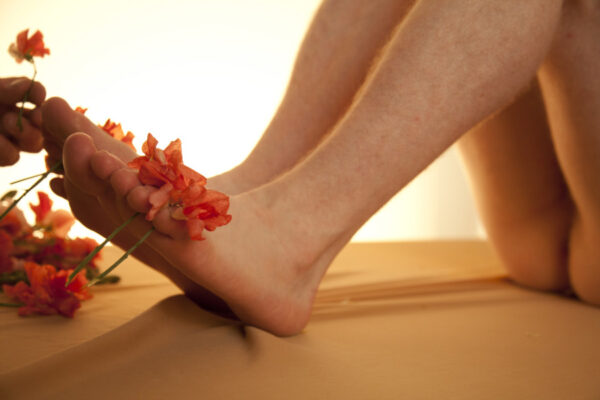 February 18, 2017, 6-9PM
Work by: Dana DeGiulio, Jo Hormuth, Cauleen Smith, and Vincent Tiley (Curated by Collin Pressler)
Iceberg Projects: 7714 N Sheridan Rd, Chicago, IL 60626
2. Spaces without drama or surface is an illusion, but so is depth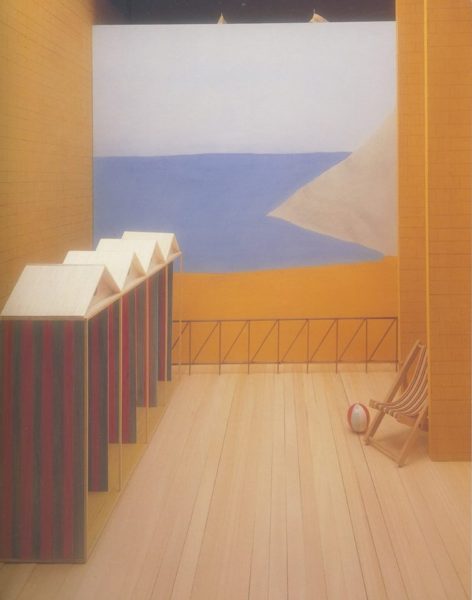 February 16, 2017, 6-8PM
Work by: Emilio Ambasz, baukuh, Gerardo Caballero, fala atelier, Marcelo Ferraz, Sam Jacob Studio, Johnston Marklee, Monadnock, Charles Moore, MOS Architects, Norman Kelley, OFFICE Kersten Geers David Van Severen, Cecilia Puga, Aldo Rossi, Taller de Arquitectura Mauricio Rocha + Gabriela Carrillo, Pezo Von Ellrichshausen; and artists Pablo Bronstein, David Hockney, William Leavitt, Silke Otto-Knapp, Gabriel Sierra, Batia Suter, and Jorge Palinhos (Curated by Wonne Ickx and Ruth Estévez)
Graham Foundation for Advanced Studies in the Fine Arts: 4 W Burton Pl, Chicago, IL 60610
3. Black Clay: A Survey of African American Ceramics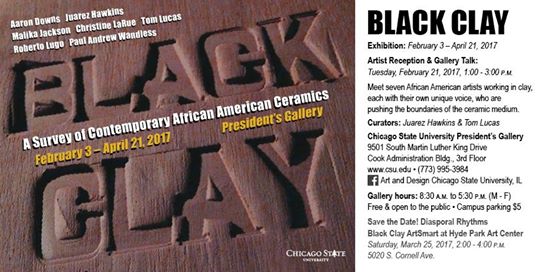 February 21, 2017, 1-3PM
Work by: Aaron Downs, Juarez Hawkins, Malika Jackson, Chris LaRue, Tom Lucas, Paul Andrew Wandless, Roberto Lugo, and Marva Jolly
Chicago State University President's Gallery: 9501 S King Dr, Cook Administration Building, 3rd Fl, Chicago, IL 60628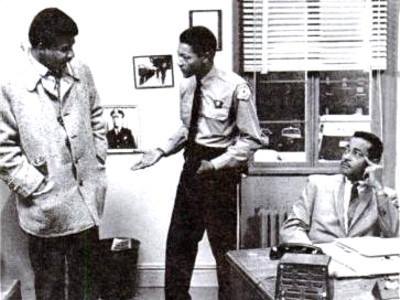 February 21, 2017, 7-9PM
Screening followed by a discussion with Lee Bey
DuSable Museum of African American History:740 E 56th Pl, Chicago, IL 60637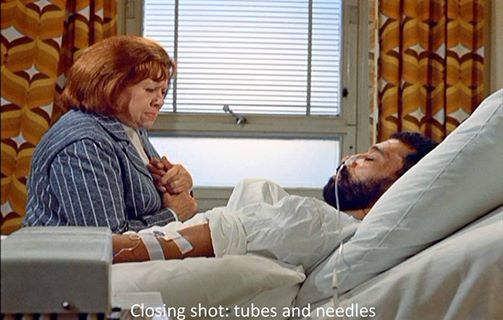 February 19, 2017, 6:30-9PM
Work by: Rainer Werner Fassbinder (presented by Dylan Cale Jones and Odd Obsession)
Compound Yellow: 244 Lake St, Oak Park, IL 60302
From our friends at Bad At Sports: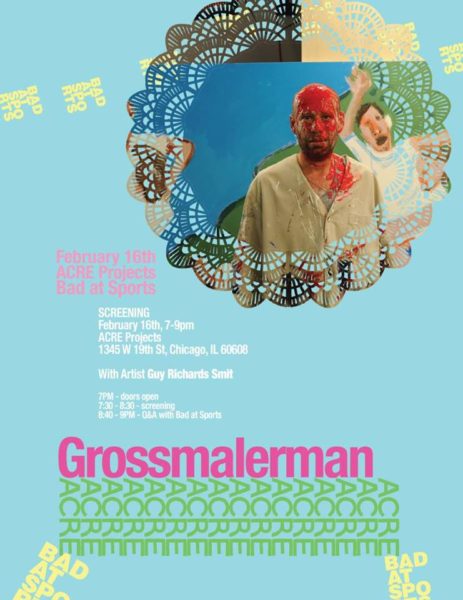 February 16, 2017, 7-9PM
Work by: Guy Richards Smit followed by a conversation between Guy Richards Smit and Duncan MacKenzie
ACRE: 1345 W 19th St, Chicago, IL 60608
Hey Chicago, submit your events to the Visualist here: http://www.thevisualist.org
The Visualist, www.thevisualist.org, is more than just a list of dates and events on the internet. It's a really long list of dates and events for exhibitions, artist talks, receptions, festivals, panels, performances, readings, fairs, workshops, and curated content all kinds. At its heart the Visualist is really a cursory archive of actions and engagements throughout Chicagoland. In time, this archive will reach back to the Brunswick Building fire of 1989. While creating this image of Chicago's cultural work, the Visualist is also being updated throughout the week to provide as complete and accurate a day-to-day accounting of these activities as is possible.
Latest posts by Visualist Chicago (see all)