download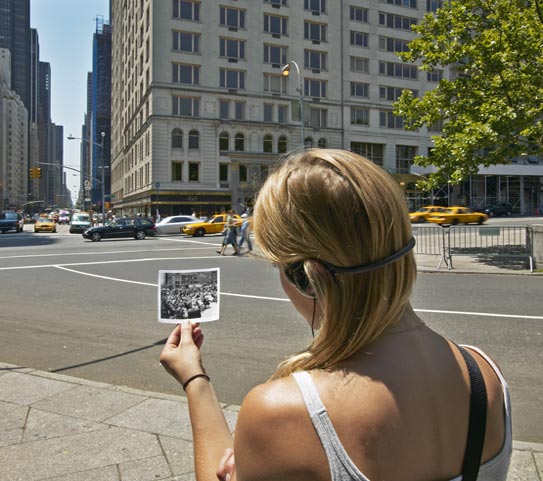 Janet Cardiff's Forty Part Motet is composed of forty speakers arranged in eight groups of five, configured as a large oval facing each other in the center of the room, and resting on stands so they are roughly just above eye level. The Motet, as Cardiff referred to it in our conversation, is a reworking of the English composer Thomas Tallis's Spem in Alium (1570), which translates as "Hope in Any Other" and is sung in Latin by a choir of forty voices. The composition is arranged so that the choir, like the speakers, is divided into eight groups of five singers; each group consists of a soprano, tenor, alto, baritone, and bass. The groups alternate singing: first one, than another, sometimes alone, and at a few moments, all together, rising in a crescendo that breaks open the room to a place beyond the physical world. To hear the Motet in its entirety is profound. Spem in Alium is considered one of the greatest works of English music. The Forty Part Motet is equally a contemporary masterwork. It was a privilege, then, to sit down with Cardiff on November 12, 2015, to speak about her practice.  – Patricia Maloney
Janet Cardiff lives in British Columbia, where she works in collaboration with her partner George Bures Miller. The artist is internationally recognized for immersive multimedia works that create transcendent multisensory experiences and draw the viewer into often unsettling narratives. Cardiff and Miller's work has been included in recent group exhibitions and biennales such as Soundscapes at the National Gallery, London, the 19th Biennale of Sydney in 2014, and dOCUMENTA (13). Representing Canada at the 2001 Venice Biennale, Cardiff and Miller received the Biennale's Premio Prize and Benesse Prize. Recently, the artists debuted new site-specific commissions for Fondation Louis Vuitton, Paris, the Menil Collection, Houston, TX, and the Museo Nacional Centro de Arte Reina Sofia, Madrid, Spain.
The Forty Part Motet is on view at Fort Mason Center for Arts and Culture, in San Francisco, through January 18, 2016; it is co-presented by the San Francisco Museum of Modern Art.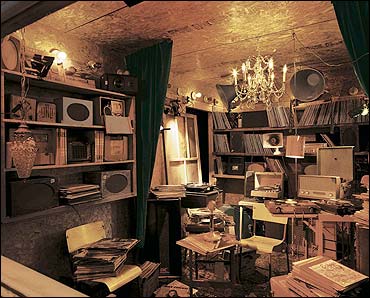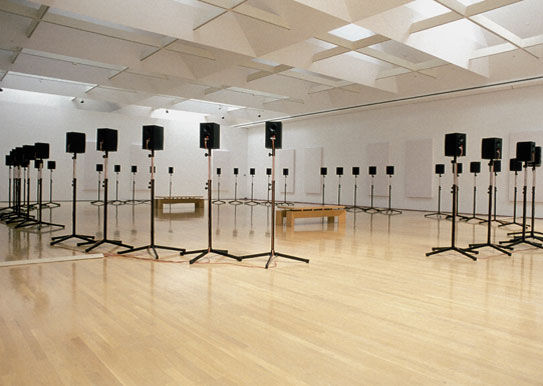 Christopher Hudgens is the Operations Manager for BaS and works in various other capacities for other organizations in the Chicago Art & Culture scene. Most recently as Business Operations Manager for the Bridge Art Fair and currently an advocate for all things art & technology.
Latest posts by Christopher (see all)