1. Skandoughless Fashion Show at Roots & Culture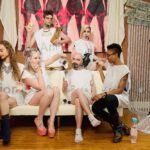 Work by Lindsay Cashews.
Roots & Culture is located at 1034 N. Milwaukee Ave. Reception Saturday, 7-10pm.
2. Nothing Named Nine Times at Roman Susan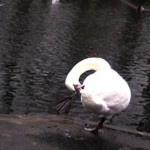 Work by Ruth Hodgins.
Roman Susan is located at 1224 W. Loyola Ave. Reception Saturday, 6-9pm.
3. Uppers and Downers and All-Arounders at Rational Park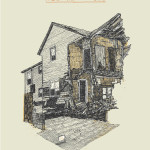 Work by Ben Chlapek.
Rational Park is located at 2557 W. North Ave. Reception Saturday, 6-10pm.
4. Free Speech & the Transcendent Journey of Chris Drew at DEFIBRILLATOR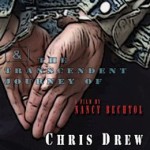 Film by Nancy Bechtol.
DEFIBRILLATOR is located at 1463 W. Chicago Ave. Screening Saturday, 7-10pm.
5. Re-integrator: Crosshair Studio's 20th Anniversary at Galerie F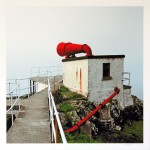 Work by Dan MacAdam.
Galerie F is located at 2381 N. Milwaukee Ave. Reception Friday, 6-9pm.
Stephanie Burke was born in Nevada City, CA in 1984. She received her BA in Studio Art and Anthropology from Humboldt State University in 2007, and her MFA in Photography from The School of the Art Institute of Chicago in 2009. Currently she makes work, teaches photography at Wilbur Wright College and Hyde Park Art Center, writes for Bad at Sports and works as Managing Editor for Art Talk Chicago and Chicago Art Magazine.When not making, teaching, looking at, or writing about art, she enjoys running around in the woods, drinking beer by bonfires, and target shooting.
Latest posts by stephanieburke (see all)