1. Three the Hard Way at Logan Center for the Arts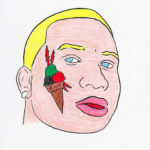 Work by Ayana Contreras, James T. Green and David Leggett.
Logan Center for the Arts is located at 915 E. 60th St. Reception Friday, 6-9pm.
2. ANX/XV at Roots and Culture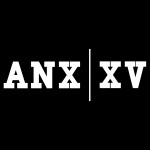 Work by Joshua Johnson, Adrienne Miller, Allen Moore, Stuart Snoddy and Marcy Thomas.
Roots and Culture is located at 1034 N. Milwaukee Ave. Reception Friday, 6-9pm.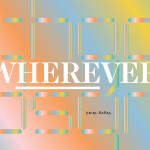 Work by Yuna Baek, Adi Goodrich, James T Green, Emily Haasch, Andy Hall, Clay Hickson, Cody Hudson, Ania Jaworska, Quinn Keaveney, Chad Kouri, Jason Pickleman, John Pobojewski, Alexa Viscius and Bryce Wilner.
LVL3 is located at 1542 N. Milwaukee Ave. Reception Saturday, 6-10pm.
4. The Chicago Project VI at Catherine Edelman Gallery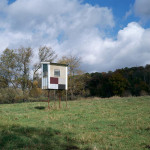 Work by Garrett Baumer, Katarzyna Derda, Dan Herman, Elaine Suzanne Miller, Kevin Shick, Jason Vaughn, Lauren Wilkins and Everett C. Williams.
Catherine Edelman Gallery is located at 300 W. Superior St. Reception Friday, 5-8pm.
5. Wilderness and Household at THE MISSION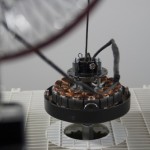 Work by Michael Hall and Yhelena Hall.
THE MISSION is located at 1431 W. Chicago Ave. Reception Friday, 6-8pm.
And no, for those of you that are curious, the Top 5 is not a bi-weekly column, it is weekly with minor exceptions. Thank you for reading the Top 5 and Bad at Sports.
Stephanie Burke was born in Nevada City, CA in 1984. She received her BA in Studio Art and Anthropology from Humboldt State University in 2007, and her MFA in Photography from The School of the Art Institute of Chicago in 2009. Currently she makes work, teaches photography at Wilbur Wright College and Hyde Park Art Center, writes for Bad at Sports and works as Managing Editor for Art Talk Chicago and Chicago Art Magazine.When not making, teaching, looking at, or writing about art, she enjoys running around in the woods, drinking beer by bonfires, and target shooting.
Latest posts by stephanieburke (see all)