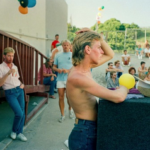 Work by Doug Ischar.
Night Club is located at 3325 N. Pulaski Rd. Reception Saturday, 6-9pm.
2. Grey Area at Western Exhibitions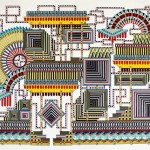 Work by Edie Fake.
Western Exhibitions is located at 845 W. Washington Blvd. Reception Friday, 5-8pm.
3. Suffocated From the Inside at Andrew Rafacz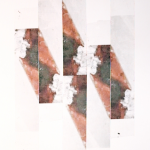 Work by Ivan Lozano.
Andrew Rafacz is located at 835 W. Washington Blvd. Reception Saturday, 4-7pm.
4. Roots at Linda Warren Gallery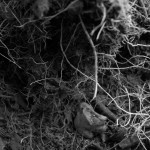 Work by Jason Brammer, Doug Fogelson, Carson Fox, Conrad Freiburg, Nicole Gordon, Michiko Itatani, Emmett Kerrigan, William Eckhardt Kohler, Brenda Moore, Judith Mullen, Joseph Noderer, Jennifer Presant, Nina Rizzo, Zach Taylor, Tom Torluemke, Chris Uphues, Tom Van Eynde and Matthew Woodward.
Linda Warren Gallery is located at 327 N. Aberdeen St. Reception Friday, 6-9pm.
5. How to Build Bars at PeregrineProgram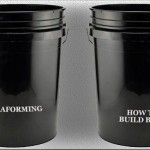 Work by Charles Fogarty.
PeregrineProgram is located at 3311 W. Carroll Ave. Reception Sunday, 1-4pm.
Stephanie Burke was born in Nevada City, CA in 1984. She received her BA in Studio Art and Anthropology from Humboldt State University in 2007, and her MFA in Photography from The School of the Art Institute of Chicago in 2009. Currently she makes work, teaches photography at Wilbur Wright College and Hyde Park Art Center, writes for Bad at Sports and works as Managing Editor for Art Talk Chicago and Chicago Art Magazine.When not making, teaching, looking at, or writing about art, she enjoys running around in the woods, drinking beer by bonfires, and target shooting.
Latest posts by stephanieburke (see all)