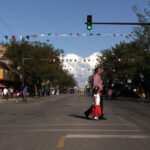 Work by Lorelei Stewart and featuring artists Marianne Fairbanks, Fultonia, 96 Acres, Jason Lazarus, Cauleen Smith, Jan Tichy, and Amanda Williams.
Gallery 400 is located at 400 S. Peoria St. Reception Friday, 5-8pm.
2. Song of the Summer at Roman Susan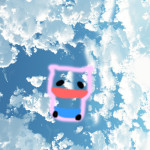 Work by Maddie Reyna.
Roman Susan is located at 1224 W. Loyola Ave. Reception Friday, 6-9pm.
3. Oh! Oh! Oh! at PeregrineProgram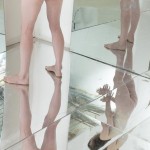 Work by Kelly Kaczynski.
PeregrineProgram is located at 3311 W. Carroll Ave. Reception Sunday, 1-4pm.
4. A House of Dust at Heaven Gallery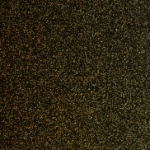 Work by Marissa Lee Benedict and Phil Peters.
Heaven Gallery is located at 1550 N. Milwaukee Ave. Reception Friday, 7-11pm.
5. Láldish at Ordinary Projects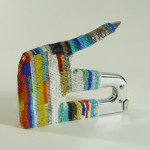 Work by Noelle Garcia.
Ordinary Projects is located at 2233 S. Throop St. 5th Fl. Reception Saturday, 6-9pm.
Stephanie Burke was born in Nevada City, CA in 1984. She received her BA in Studio Art and Anthropology from Humboldt State University in 2007, and her MFA in Photography from The School of the Art Institute of Chicago in 2009. Currently she makes work, teaches photography at Wilbur Wright College and Hyde Park Art Center, writes for Bad at Sports and works as Managing Editor for Art Talk Chicago and Chicago Art Magazine.When not making, teaching, looking at, or writing about art, she enjoys running around in the woods, drinking beer by bonfires, and target shooting.
Latest posts by stephanieburke (see all)