1. Liminal Portraits at Co-Prosperity Sphere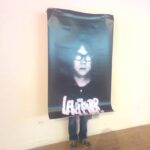 Work by the Optics Division of the Metabolic Studio.
Co-Prosperity Sphere is located at 3219 S. Morgan St. Reception Friday, 6-10pm.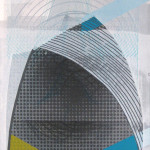 Work by Kristina Paabus.
Fernwey is located at 916 N. Damen Ave. Reception Friday, 6-9pm.
3. Activate: Nightbloom at Sullivan Center Alleyway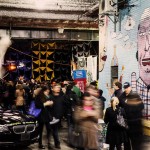 Johalla Projects and Chicago Loop Alliance present work by Jeffrey Michael Austin, Elizabeth Cronin of Asrai Garden, Heather Gabel, Andrea Jablonski, Johnny Decker Miller, Lauren Payne, Suzy Poling and Charles E. Roberts III.
Sullivan Center Alleyway is located on Monroe St. between State St. and Wabash Ave. Reception Friday, 5-10pm.
4. The Raft of the Medusa at Rational Park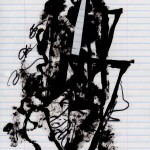 Work by Dan Kestler.
Rational Park is located at 2557 W. North Ave. Reception Friday, 7-11pm.
5. Primal $ympathy at Galerie Fledermaus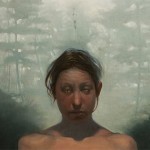 Work by David Abed.
Galerie Fledermaus is located at 2136 W. North Ave. Reception Friday, 6-9pm.
Stephanie Burke was born in Nevada City, CA in 1984. She received her BA in Studio Art and Anthropology from Humboldt State University in 2007, and her MFA in Photography from The School of the Art Institute of Chicago in 2009. Currently she makes work, teaches photography at Wilbur Wright College and Hyde Park Art Center, writes for Bad at Sports and works as Managing Editor for Art Talk Chicago and Chicago Art Magazine.When not making, teaching, looking at, or writing about art, she enjoys running around in the woods, drinking beer by bonfires, and target shooting.
Latest posts by stephanieburke (see all)