1. Robert Buck at Iceberg Projects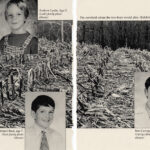 New work by Robert Buck
Iceberg Projects is located at 7714 N. Sheridan Rd. Reception Saturday, 6-9pm.
2. Geometry in Outer Space or Heaven at Monique Meloche Gallery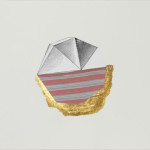 Work by Karen Reimer.
Monique Meloche Gallery is located at 2154 W. Division St. Reception Saturday, 4-7pm.
3. People always say a house is like a body and the body is like a house… at Terrain Exhibitions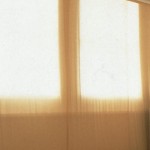 Work by Jeanne Dunning.
Terrain Exhibitions is located at 704 Highland Ave. Oak Park. Reception Sunday, 2-5pm.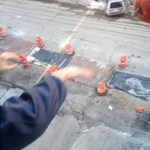 Work by Bria Williams, Kacie Lambert and Lauren Quin.
Outhouse is located at 212 N. Sangamon St. #3B. Reception Friday, 6-10pm.
5. A waiting, April 10, 2015 at Aspect/Ratio Gallery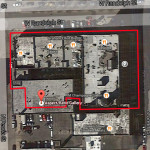 Performance organized by Diaz Lewis.
Aspect/Ratio Gallery is located at 119 N. Peoria St. Reception Friday, 6-9pm.
Latest posts by stephanieburke
(see all)