1. Several Swallowing Egg Sounds at PEREGRINEPROGRAM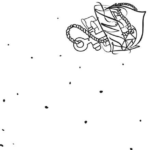 Organized by Yuri Stone, with work by Anne Eastman, Rob Halverson, Lili Huston-Herterich, Heinz Peter Knes, Danh Vo, Amy Zion, and Becky Kolsrud.
PEREGRINEPROGRAM is located at 3311 W. Carroll Ave. Reception Sunday, 1-4pm.
2. Starkfield, Massachusetts at Roman Susan Annex

Work by Joshua Kent.
Roman Susan Annex is located at W. Birchwood Ave. & N. Sheridan Rd. Reception Saturday, 6pm-12am.
3. Endless Rest at ACRE Projects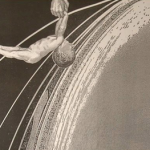 Work by Blair Bogin and Jessica Harvey.
ACRE Projects is located at 1913 W. 17th St. Reception Sunday, 4-8pm.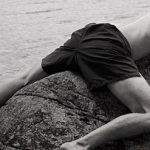 Work by Chris White.
Outhouse is located 212 N. Sangamon St. #3B. Reception Friday, 6-9pm.
5. common law at Kitchen Space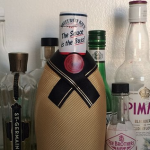 Work by Traci Fowler and Trevor Schmutz.
Kitchen Space is located bad2716 N. Monticello Ave. #1F.
Stephanie Burke was born in Nevada City, CA in 1984. She received her BA in Studio Art and Anthropology from Humboldt State University in 2007, and her MFA in Photography from The School of the Art Institute of Chicago in 2009. Currently she makes work, teaches photography at Wilbur Wright College and Hyde Park Art Center, writes for Bad at Sports and works as Managing Editor for Art Talk Chicago and Chicago Art Magazine.When not making, teaching, looking at, or writing about art, she enjoys running around in the woods, drinking beer by bonfires, and target shooting.
Latest posts by stephanieburke (see all)