1. when all you have is a hammer, everything looks like a nail at The Chicago Cultural Center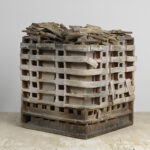 Work by Alison Ruttan.
The Chicago Cultural Center is located at 78 E. Washington St. Reception Friday, 5:30-7:30pm.
2. Untitled (Just Kidding) at The Logan Center for the Arts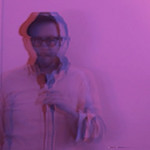 Work by Jesse Malmed.
The Logan Center for the Arts is located at 915 E. 60th St. Screening Friday, 6:30pm.
3. Outreach 1974-1984 at Threewalls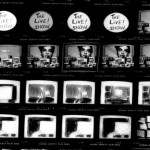 Work by Jaime Davidovich, curated by Daniel Quiles.
Threewalls is located 119 N. Peoria St. Reception Friday, 6-9pm.
4. Octavia Carney at Friday Night Wall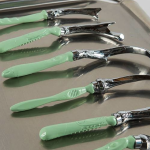 Work by Octavia Carney.
Friday Night Wall is located at 1579 N. Milwaukee Ave. #201. Reception Friday, 7-10pm.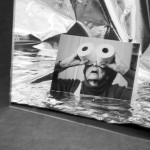 Work by Drew Peterson, Megan Stroech, Steven Vainberg and Hyounsang Yoo.
Fernwey is located at 916 N. Damen Ave. Reception Friday, 6-9pm.
Stephanie Burke was born in Nevada City, CA in 1984. She received her BA in Studio Art and Anthropology from Humboldt State University in 2007, and her MFA in Photography from The School of the Art Institute of Chicago in 2009. Currently she makes work, teaches photography at Wilbur Wright College and Hyde Park Art Center, writes for Bad at Sports and works as Managing Editor for Art Talk Chicago and Chicago Art Magazine.When not making, teaching, looking at, or writing about art, she enjoys running around in the woods, drinking beer by bonfires, and target shooting.
Latest posts by stephanieburke (see all)