1. Double Exposure at Roots & Culture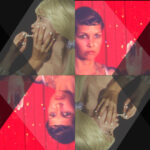 Work by Lyra Hill and Daviel Shy.
Roots & Culture is located at 1034 N. Milwaukee Ave. Screening Sunday at 7pm.
2. Visitation Rites III at The Franklin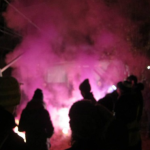 Work by Angie Evans, Phil Parcellano, Gwen Zabicki, Philip von Zweck, EC Brown, Vincent Dermody, Patrik Qvist, Irene Perez Gil, Catie Olson, Morgan Richardson, Kevin Jennings, Traci Hercher, Adam Farcus, Derek Weber, Bryan Volta, Brandon Alvendia, Jenyu Wang, Rebecca Beachy, Victoria Martinez, Dan Sullivan and Edra Soto.
The Franklin is located at 3522 W. Franklin Blvd. Reception Saturday at 6-10pm.
3. Try Youth As Youth at David Weinberg Photography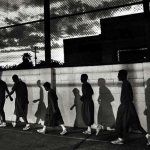 Work by Tirtza Even, Steve Davis, Steve Liss and Richard Ross.
David Weinberg Photography is located at 300 W. Superior St. Reception Friday at 5-8pm.
Stephanie Burke was born in Nevada City, CA in 1984. She received her BA in Studio Art and Anthropology from Humboldt State University in 2007, and her MFA in Photography from The School of the Art Institute of Chicago in 2009. Currently she makes work, teaches photography at Wilbur Wright College and Hyde Park Art Center, writes for Bad at Sports and works as Managing Editor for Art Talk Chicago and Chicago Art Magazine.When not making, teaching, looking at, or writing about art, she enjoys running around in the woods, drinking beer by bonfires, and target shooting.
Latest posts by stephanieburke (see all)