Sensors for the Unsound at Andrew Rafacz Gallery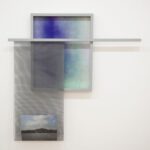 Work by Jeremy Bolen
Andrew Rafacz Gallery is located at 835 W. Washington Blvd. Reception 6-9pm.
Seduced and Abandoned at Boyfriends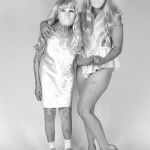 Work by Chanel Von Habsburg-Lothringen
Boyfriends is lcoated at 3114 w. Carroll St. Reception 7-11pm.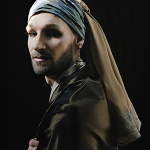 Work by James Kinser and Niki Grangruth
C33 Gallery is located at 33 E. Congress Pkwy. Reception 5-9pm.
APPROPINQUATION at Carrie Secrist Gallery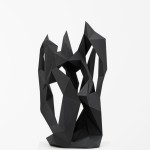 Curated by Britton Bertran
Carrie Secrist Gallery is located at 835 W. Washington St. Reception 5-8pm.
Faith & the Devil at Center for Book & Paper Arts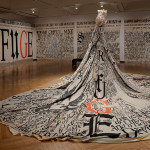 Work by Lesley Dill
Center for Book & Paper Arts is located at 1104 S. Wabash Ave. Reception 5-9pm.
Urban Interruption and (Re)generation at Glass Curtain Gallery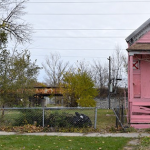 Work by Amanda Williams, Emmanuel Pratt and Andres L. Hernandez
Glass Curtain Gallery is located at 1104 S. Wabash Ave. Reception 5-9pm.
My life as an INFJ at Julius Caesar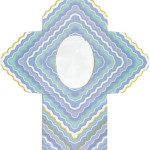 Work by Shana Moulton.
Julius Caesar is located at 3311 W. Carroll Ave. Reception 7-10pm.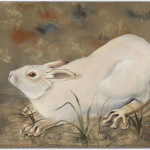 Work by Autumn Ramsey
Night Club is located at 3325 N. Pulaski Rd. Reception 6:30-9:30pm.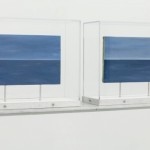 Work by Daniel G. Baird, Kadar Brock, Alex Chitty, Mika Horibuchi, Samuel Levi Jones, Mtthew Metzger, Bryan Savitz, Nick van Woert, Kristen VanDeventer, JPW 3 and Liat Yossifor
PATRON is located at 673 N. Milwaukee Ave. Reception 6-9pm.
New Work at SAIC Sullivan Galleries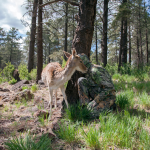 Curated by Raquel Iglesias and Jacelyn Keework with work by Bobby Gonzales, Allyson Packer, Linda Tegg, Derrick Woods-Morrow, and Guanyu Xu
SAIC Sullivan Galleries is located at 33 S. State St. Reception 6-9pm.
DEMO Chicago at TCC Chicago and the Archer Beach Haus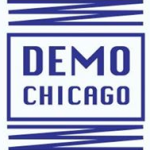 Work by Paula Nacif, Violet Systems, Nanae Shimazu, Christine Janokowicz, Kevin Carey, Lisa Claire Green, Ursula Andreeff, Rebecca Elliot, Maggie Harrington, Julia Kriegel, Coco Menk, Anja Morel, Sawako Okayasu, Vettii, Aaron Von Krupp, Allison Zuckerman, Shawné Michaelain Holloway, Bryan Peterson, Alp Seyrekbasan & Adrien Stein, Reina Taniuchi and Saya Yamauchi
TCC is located at 2547 W. North Ave.; Archer Beach Haus is located at 3012 S. Archer Ave. Reception 6pm-12am.
Stephanie Burke was born in Nevada City, CA in 1984. She received her BA in Studio Art and Anthropology from Humboldt State University in 2007, and her MFA in Photography from The School of the Art Institute of Chicago in 2009. Currently she makes work, teaches photography at Wilbur Wright College and Hyde Park Art Center, writes for Bad at Sports and works as Managing Editor for Art Talk Chicago and Chicago Art Magazine.When not making, teaching, looking at, or writing about art, she enjoys running around in the woods, drinking beer by bonfires, and target shooting.
Latest posts by stephanieburke (see all)