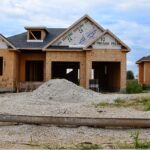 Work by Cara Megan Lewis and Alejandro Figueredo Diaz-Perera.
Antena is located at 1755 S. Laflin St. Reception Friday, 6-10pm.
2. Experiments in Environment: The Halprin Workshops, 1966-1971 at The Graham Foundation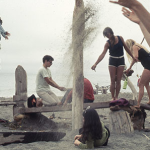 Collaborative works from Lawrence Halprin and Anna Halprin.
The Graham Foundation is located at 4 W. Burton Pl. Reception Friday, 6-9pm.
3. Groundwork at The Pullman State Historic Site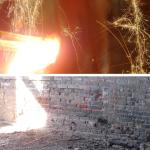 Work by Carrie Iverson and Nathan Sandberg.
The Pullman State Historic Site is located at 11057 S. Cottage Grove Ave. Reception Friday, 5-9pm.
4. EDITION Chicago at Chicago Artists Coalition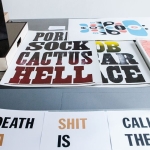 Work from Chicago Artists Coalition, Gallery 19, Steven Harvey, Museum of Contemporary Photography, Ochi Shop, David Peterson Gallery, The Pitch Project, Andrew Rafacz Gallery, Segura Arts Studio, THE MISSION, Vertical Gallery and Yaupetec.
Chicago Artists Coalition is located at 217 N. Carpenter St. Open Friday 12-7pm, Saturday 11am-5pm and Sunday 12-5pm.
5. D H C M R L C H T D J; or True Facts About Stones; or The Race With the Tortoise at Peregrineprogram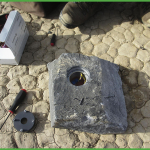 Work by Oa4s, Noah Barker, Erin Jane Nelson, Timothy James Kelly, Nico Colón, Theo Michael, Temra Pavlovic, and Jack Heard.
Peregrineprogram is located at 3311 W. Carroll Ave. #119. Reception Sunday, 1-4pm.
Stephanie Burke was born in Nevada City, CA in 1984. She received her BA in Studio Art and Anthropology from Humboldt State University in 2007, and her MFA in Photography from The School of the Art Institute of Chicago in 2009. Currently she makes work, teaches photography at Wilbur Wright College and Hyde Park Art Center, writes for Bad at Sports and works as Managing Editor for Art Talk Chicago and Chicago Art Magazine.When not making, teaching, looking at, or writing about art, she enjoys running around in the woods, drinking beer by bonfires, and target shooting.
Latest posts by stephanieburke (see all)