1. The Square Root of Pi(e) at Chicago Artists Coalition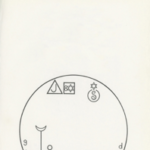 Work by Rami George, Dan Paz, Jenyu Wang and Alexandria Eregbu.
Chicago Artists Coalition is located at 217 N. Carpenter St. Reception Friday, 6-9pm.
2. Almost Ergonomic at Studio 424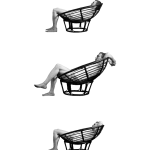 Curated by Third Object, with work by Alex Chitty, Laura Hart Newlon, Kate O'Neill, David Bhodi Boyland, and Jeff Prokash.
Studio 424 is located at 167 North Racine Avenue, Suite 1. Reception Saturday, 5-9pm.?
3. Retreat at Richard Gray Gallery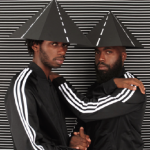 Curated by Theaster Gates, with work by Derrick Adams, Erika Allen, Elizabeth Axtman, Bethany Collins, Tony Lewis, Kelly Lloyd, Valerie Piraino, Mitchell Squire, Wilmer Wilson IV and Nate Young.
Richard Gray Gallery is located at 875 N. Michigan, Ste. 3800. Reception Friday, 5-7pm.
4. Iffy Conditions at Garden Apartment Gallery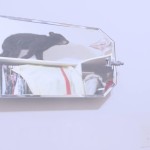 Curated by Daniel Bruttig, with work by Boris Ostrerov, Erin Thurlow, Frank Pollard, George Blaha, Jessie Mott, Joe Cassan, Julia Klein, Kelly Kaczynski, Lauren Carter, Mike Schuh, Paul Nudd, Peter Fagundo, Scott Wolniak, and Shane Huffman.
Garden Apartment Gallery is located at 3528 W. Fulton Blvd. Reception Friday, 6-10pm.
5. Fetish at Defibrillator Gallery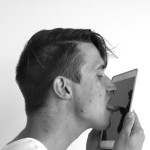 Work by Dani Ploeger.
Defibrillator Gallery is located at 1136 N. Milwaukee Ave. Reception Friday, 8-11pm.
Stephanie Burke was born in Nevada City, CA in 1984. She received her BA in Studio Art and Anthropology from Humboldt State University in 2007, and her MFA in Photography from The School of the Art Institute of Chicago in 2009. Currently she makes work, teaches photography at Wilbur Wright College and Hyde Park Art Center, writes for Bad at Sports and works as Managing Editor for Art Talk Chicago and Chicago Art Magazine.When not making, teaching, looking at, or writing about art, she enjoys running around in the woods, drinking beer by bonfires, and target shooting.
Latest posts by stephanieburke (see all)