1. Fourth of July at Terrain Exhibitions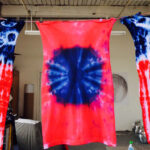 Work by Lise Haller Baggesen and Noelle Allen.
Terrain Exhibitions is located at 704 Highland Ave. Reception Friday, 4-8pm.
2. Into and Out Of at The Franklin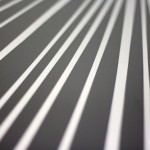 Work by Luftwerk (Petra Bachmaier and Sean Gallero).
The Franklin is located at 3522 W. Franklin Blvd. Reception Satruday, 6-9pm.
3. Middle Double at Night Club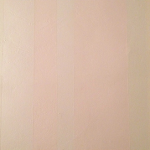 Work by Gordon Hall.
Night Club is located at 2017 W. Moffat St. Suite 1. Reception Saturday, 7-9pm.
4. QUEER, ILL, & OKAY at DfbrL8r

Work by Sara K., Tim'm West, Dirty Grits, Mary Fons, Cruel Valentine, Partic Gill, Chris Knowlton, and Nic Kay.
DfbrL8r is located at 1136 N. Milwaukee Ave. Performances Saturday, 7-10pm.
5. Building The Dream at Vertical Gallery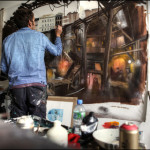 Work by Xenz.
Vertical Gallery is located at 1016 N. Western Ave. Reception Saturday, 6-10pm.
Stephanie Burke was born in Nevada City, CA in 1984. She received her BA in Studio Art and Anthropology from Humboldt State University in 2007, and her MFA in Photography from The School of the Art Institute of Chicago in 2009. Currently she makes work, teaches photography at Wilbur Wright College and Hyde Park Art Center, writes for Bad at Sports and works as Managing Editor for Art Talk Chicago and Chicago Art Magazine.When not making, teaching, looking at, or writing about art, she enjoys running around in the woods, drinking beer by bonfires, and target shooting.
Latest posts by stephanieburke (see all)