1. Pictures for an Exhibition at The Arts Club Chicago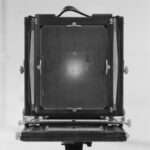 Work by Simon Starling.
The Arts Club Chicago is located at 201 E. Ontario St. Open house Saturday from 11am-5pm.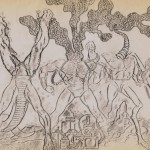 Work by Claire Arctander, Jeremy Biles, Ben Fain, Yasi Ghanbari, Kelly Lloyd, Steve Reinke and Alice Tippit.
ADDS DONNA is located at 4223 W. Lake St. Reception Sunday from 3-6pm.
3. Dis/placement at Aspect/Ratio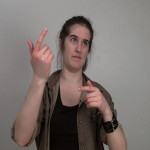 Work by by Susan Giles and Jeroen Nelemans.
Aspect/Ratio is located at 119 N. Peoria St., Suite 3A. Reception Friday from 6-8pm.
4. I want to be an honest man and a good writer at Document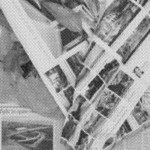 Work by Marco Braunschweiler.
Document is located at 845 W Washington Blvd. Reception Friday from 5-8pm.
5. Flatuland at Floor Length and Tux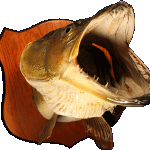 Work by Andrea Jablonski, Amy Gard, Catie Olson and EC Brown.
Floor Length and Tux is located at 4125 W. Melrose St. Reception Saturday from 7-10pm.
Stephanie Burke was born in Nevada City, CA in 1984. She received her BA in Studio Art and Anthropology from Humboldt State University in 2007, and her MFA in Photography from The School of the Art Institute of Chicago in 2009. Currently she makes work, teaches photography at Wilbur Wright College and Hyde Park Art Center, writes for Bad at Sports and works as Managing Editor for Art Talk Chicago and Chicago Art Magazine.When not making, teaching, looking at, or writing about art, she enjoys running around in the woods, drinking beer by bonfires, and target shooting.
Latest posts by stephanieburke (see all)