1. Placemakers Summit (Part 1 & Part 2) at Mana Contemporary Chicago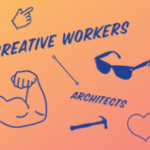 Part of VERSION14. Part 1 (Saturday) 1pm: Contested Territory with Multiuso, The Graffiti Institute and 96 Acres, 2pm: Tactical Urbanism 101 with Rik Adamski, 3pm: ArchiGO with Paul Durica and Nick Fraccaro, 4pm: A Free Frame with Robert Herbst, 5pm: Presentation TBA by Krisann Rehbein. Part 2 (Sunday) 1pm: Why Aren't We All Developers By Now? with Charles Vinz, 2pm: Wicker Park Bocce Club with Alex Gara, 3pm: Space-taking and place-making with Sean Starowitz, 4pm: Fertile Substrate: the down and dirty job of placemaking with Nance Klehm, 5 pm: Hypercities, Bangkok with Logan Bay.
Mana Contemporary Chicago is located at 2233 S. Throop St. Discussions 1-6pm Saturday and Sunday.
2. don't trust the floor at Slow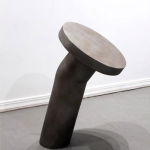 Work by Claire Ashley, Tony Balko, Meg Duguid, Jason Dunda, Max Byron Garett, Kevin Jennings, Chuck Jones, Julie Potratz, Rebecca Walz and Ryan Michael Pfeiffer.
Slow is located at 2153 W. 21st St. Reception Saturday 6-9pm.
3. So It Goes at Sunday Project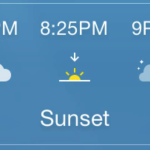 Work by Tim Mann, Ryan Nault, and Allison Wade.
Sunday Project is located at 1344 W. 18th Pl. #1F. Reception Sunday 3-6pm.
4. We do what we like and we like what we do at Western Exhibitions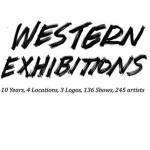 Work by Dan Attoe, Elijah Burgher, Lilli Carré, Ryan Travis Christian, Courttney Cooper, Nicholas Frank, Richard Hull, Dutes Miller, Rachel Niffenegger, Paul Nudd, Robyn O'Neil, Stan Shellabarger, Geoffrey Todd Smith, Deb Sokolow, and Ben Stone.
Western Exhibitions is located at 845 W. Washington Blvd. Reception Friday 5-8pm.
5. SOLO @ CIRCA at CircaModern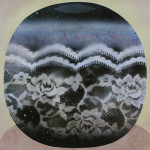 Work by Allison Reimus.
CircaModern is located at 1114 N. Ashland Ave. Reception Friday 5-9pm.
Stephanie Burke was born in Nevada City, CA in 1984. She received her BA in Studio Art and Anthropology from Humboldt State University in 2007, and her MFA in Photography from The School of the Art Institute of Chicago in 2009. Currently she makes work, teaches photography at Wilbur Wright College and Hyde Park Art Center, writes for Bad at Sports and works as Managing Editor for Art Talk Chicago and Chicago Art Magazine.When not making, teaching, looking at, or writing about art, she enjoys running around in the woods, drinking beer by bonfires, and target shooting.
Latest posts by stephanieburke (see all)