1. I haven't come yet at Winkelman-Milling Projects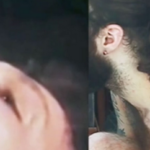 Work by Autumn Elizabeth Clark.
Winkelman-Milling Projects is located at 960 W. Cullerton St. Reception Friday, 7-10pm.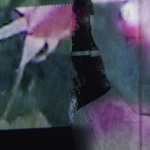 Curated by Franck Mercurio, with work by Rob Bondgren and Ivan Lozano
Azimuth Projects is located at 2704 N. Whipple St. Reception Saturday, 6-9pm.
3. Physical Education & Team Spirited at Ordinary Projects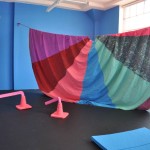 Work by Macon Reed.
Ordinary Projects is located at 2233 S. Throop St. 5th Fl. Reception Friday, 6-10pm.
4. On the impossibility of a singular hand at Roman Susan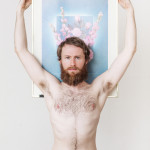 Work by Joshua Kent.
Roman Susan is located at 1224 W. Loyola Ave. Reception Saturday, 7-10pm.
5. The Making of Artists at The President's Gallery at Harold Washington College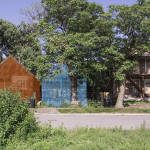 Work by Annie Heckman, Maya Mackrandilal, Jovencio de la Paz, Casey Smallwood, Rafael E. Vera, Amanda Williams and their student mentees.
The President's Gallery at Harold Washington College is located at 30 E. Lake St. 11th Fl. Reception Saturday, 2-4pm.
Stephanie Burke was born in Nevada City, CA in 1984. She received her BA in Studio Art and Anthropology from Humboldt State University in 2007, and her MFA in Photography from The School of the Art Institute of Chicago in 2009. Currently she makes work, teaches photography at Wilbur Wright College and Hyde Park Art Center, writes for Bad at Sports and works as Managing Editor for Art Talk Chicago and Chicago Art Magazine.When not making, teaching, looking at, or writing about art, she enjoys running around in the woods, drinking beer by bonfires, and target shooting.
Latest posts by stephanieburke (see all)