1. Love to Love You at Roots and Culture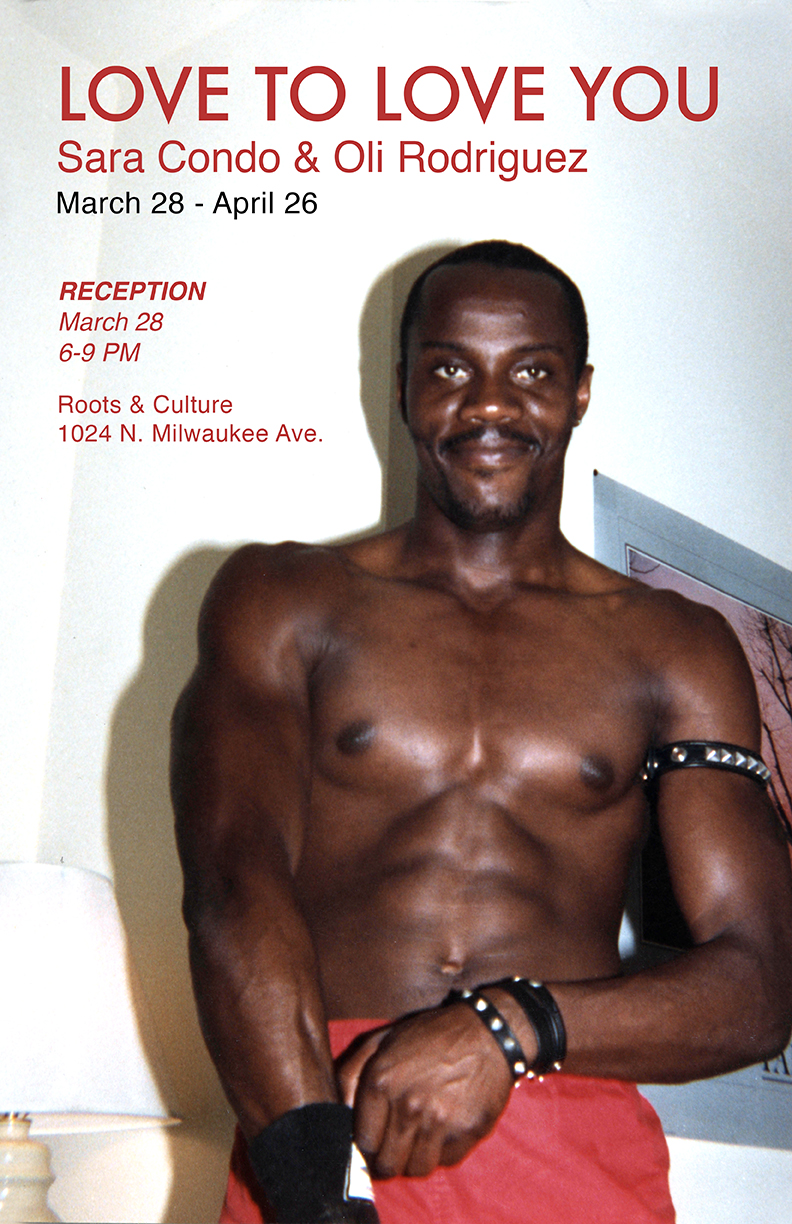 Work by Sara Condo and Oli Rodriguez.
Roots and Culture is located at 1034 N. Milwaukee Ave. Reception Friday, 6-9pm.
2. Frozen Borderline at Ballroom Projects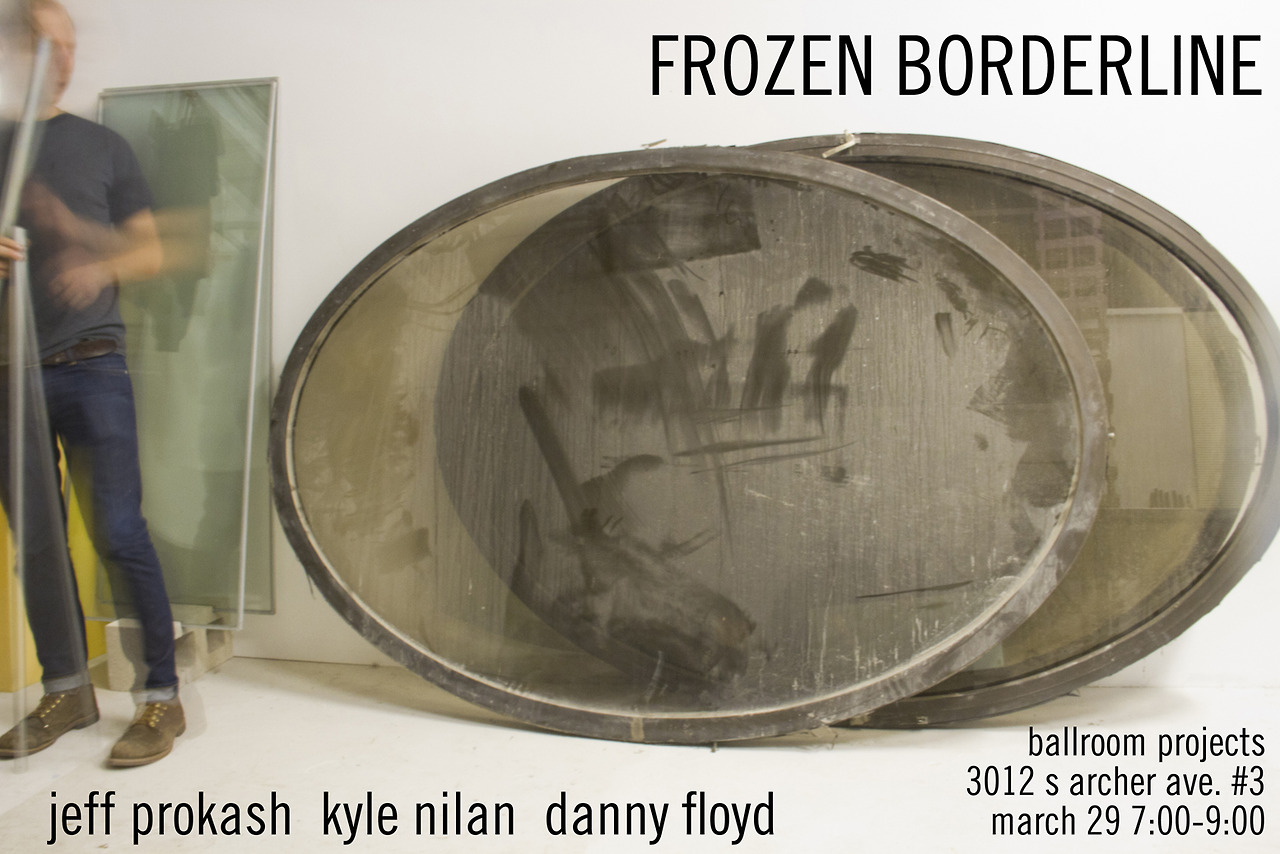 Work by Jeff Prokash, Kyle Nilan and Danny Floyd.
Ballroom Projects is located at 3012 S. Archer Ave. #3. Reception Saturday, 7-10pm.
3. Majesty of Flesh at Defibrillator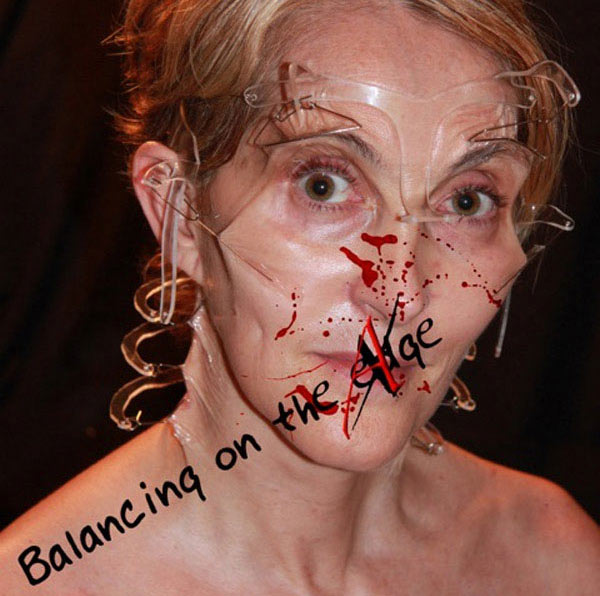 Work by Rocio Boliver.
Defibrillator is locate at 1136 N. Milwaukee Ave. Reception Saturday, 8-11pm.
4. HCL Spring Warming House Party at Mana Contemporary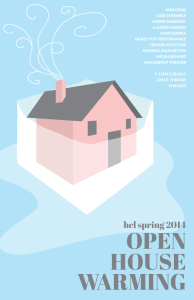 Work by Honeypot Performance, Amber Ginsburg & Aaron Hughes, Amir George, NNN Cook, Melinda Jean Myers, Walkabout Theater, CUBE Ensemble, HusARchitecture and Micah Salkind.
Mana Contemporary is located at 2233 S. Throop St. Event Saturday, 7-11pm.
5. Harts For Art: 5th Annual Silent Art Auction and Benefit Raffle at LVL3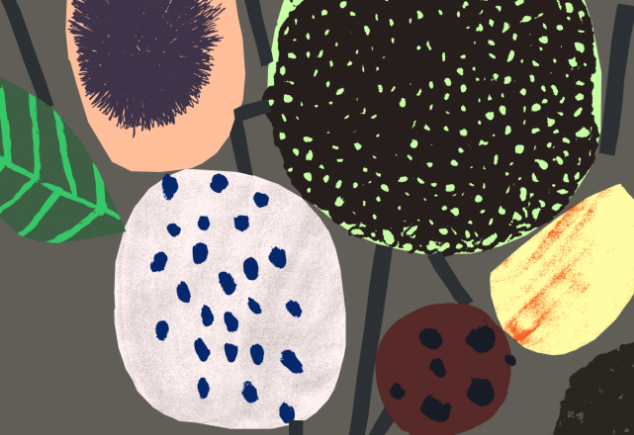 Work by Alex Chitty, Ben Medansky, Brian Kokoska, Brion Nuda Rosch, Calvin Ross Carl, Chelsea Culp, Clay Hickson, Cody Tumblin, Daniel Shea, Evan Robarts, Josh Reames, Lauren Clay, Leslie Baum, Liz Nielsen, Maria Walker, Paul Kenneth, Peter Shear, Rachel Niffenegger, Robert Costello, Ryan De La Hoz, Sabina Ott, Sofia Leiby, Steven Riddle and Zach Reini.
LVL3 is located at 1542 N. Milwaukee Ave. 3rd Fl. Event Saturday, 6-10pm.
Stephanie Burke was born in Nevada City, CA in 1984. She received her BA in Studio Art and Anthropology from Humboldt State University in 2007, and her MFA in Photography from The School of the Art Institute of Chicago in 2009. Currently she makes work, teaches photography at Wilbur Wright College and Hyde Park Art Center, writes for Bad at Sports and works as Managing Editor for Art Talk Chicago and Chicago Art Magazine.When not making, teaching, looking at, or writing about art, she enjoys running around in the woods, drinking beer by bonfires, and target shooting.
Latest posts by stephanieburke (see all)