1. Never Satisfied at Defibrillator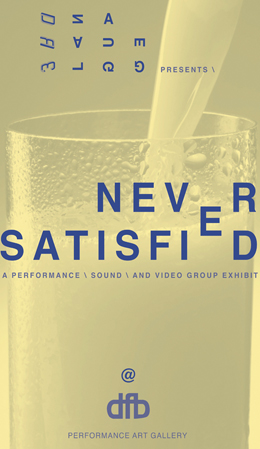 3rd Language Issue #4: Publication Launch & Group Exhibition, work by Amina Ross, Jory Drew, Ashley McClenon, Camille Laut, Emily Schulert, Hiba Ali, Ale-Ale, Jake Vogds, Joel Mercedes, Margaret Bo-Bo Dancy, Naqeeb Stevens, Oli Rodriguez, Olive Stefanski, Bow-ty, Sarp Kerem Yavuz, Stevie Hanley, and Tavia David.
Defibrillator is located at 1136 N. Milwaukee Ave. Reception Friday, 6-9pm. $10 suggested donation.
2. Clock Work Marilyn at Corbett vs. Dempsey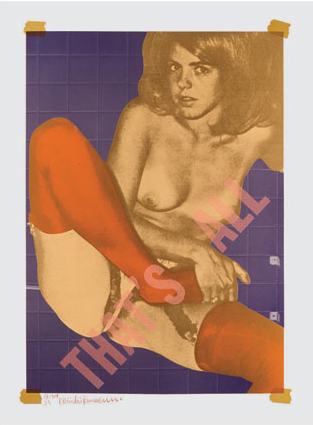 Work by Keiichi Tanaami.
Corbett vs. Dempsey is located at 1120 N. Ashland Ave. 3rd Fl. Reception Friday, 5-8pm.
3. Lucie Fontaine, Brendan Fowler, Gaylen Gerber, Autumn Ramsey at Night Club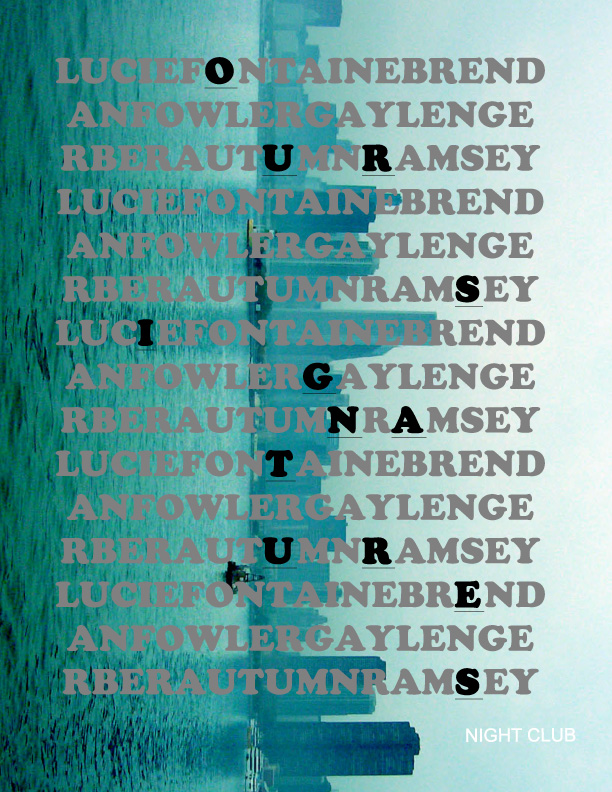 Work by Lucie Fontaine, Brendan Fowler, Gaylen Gerber, and Autumn Ramsey.
Night Club is located at 2017 W. Moffat St. #1. Reception Friday, 7-9pm.
4. The Fictional Sciences at D Gallery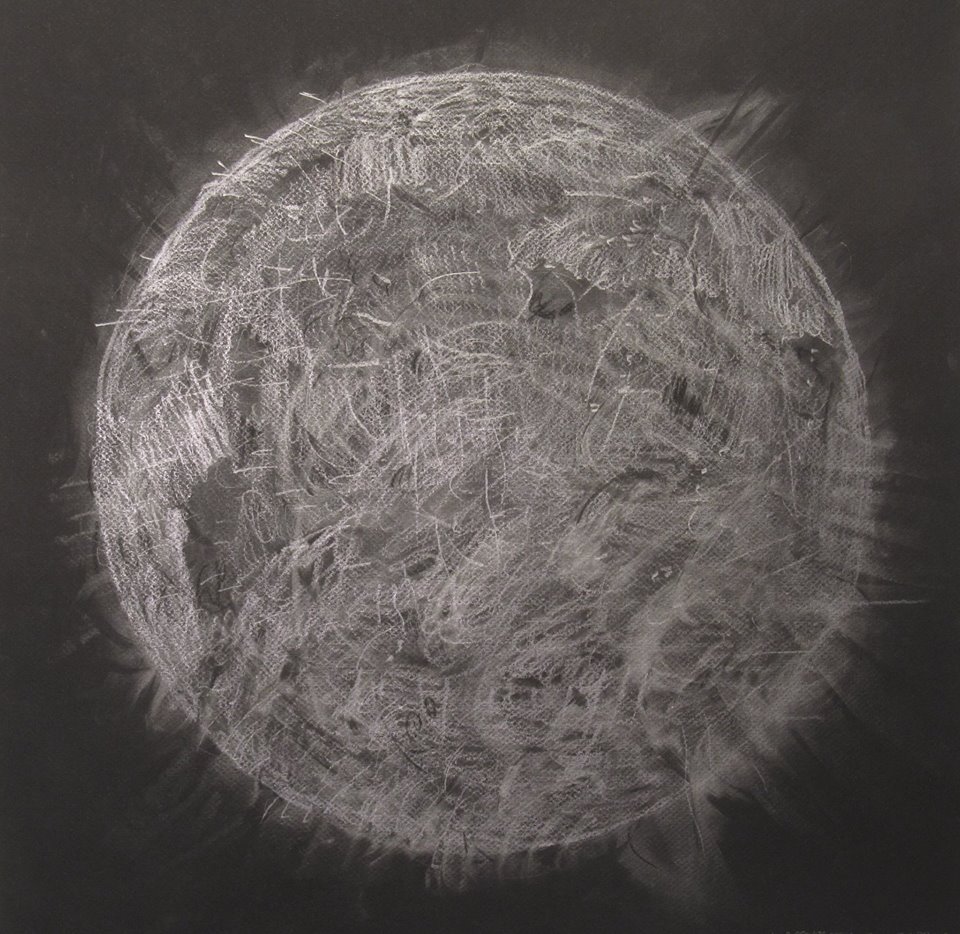 Work by John Wanzel.
D Gallery is located at 623 S. Wabash Ave. Rm. 717D. Reception Friday, 11:45am-12:45pm.
5. "M" …is for Murder at Peanut Gallery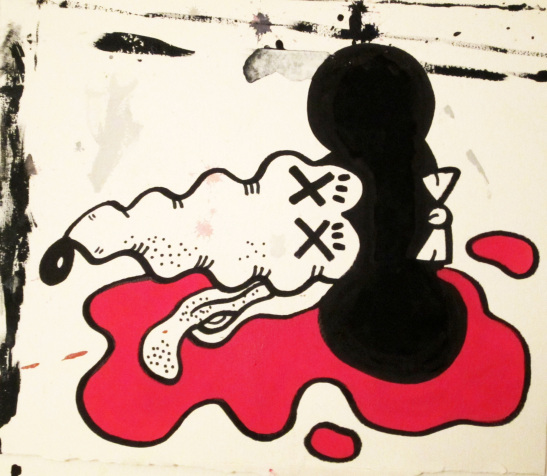 Work by Corinne Halbert.
Peanut Gallery is located at 1000 N. California Ave. Reception Sunday, 5-9pm.
editors note: We have updated the name of the show at Night Club.
Stephanie Burke was born in Nevada City, CA in 1984. She received her BA in Studio Art and Anthropology from Humboldt State University in 2007, and her MFA in Photography from The School of the Art Institute of Chicago in 2009. Currently she makes work, teaches photography at Wilbur Wright College and Hyde Park Art Center, writes for Bad at Sports and works as Managing Editor for Art Talk Chicago and Chicago Art Magazine.When not making, teaching, looking at, or writing about art, she enjoys running around in the woods, drinking beer by bonfires, and target shooting.
Latest posts by stephanieburke (see all)