1. It Ended with My Putting It On at Comfort Station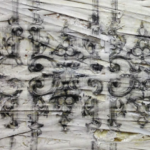 Work by Matt Woodward and Wrekmeister Harmonies.
Comfort Station is located at 1879 N. Milwaukee Ave. Reception Saturday, 6-10pm.
2. Cowgirl in the Sand at The Hills Esthetic Center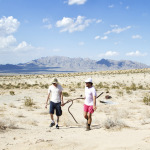 Work by Sara Condo.
The Hills Esthetic Center is located at 128 N. Campbell Ave. Reception Saturday, 7-11pm.
3. Out of Site Chicago in Wicker Park and Bucktown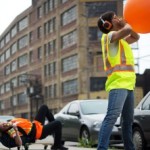 522 Years of Golden Medallions, work by Mouthy Woman.
Location: St. Paul and Damen.
Emergency Response Team, work by Ginger Krebs.
Location: Polish Triangle, Division and Milwaukee.
A line connecting, a line dividing, a line defining, work by Stephanie Acosta.
Location: Western, Damen and Division L-Stops.
All performances Friday, 5-7pm.
4. Mothernism at Ordinary Projects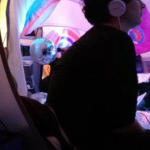 Work by Lise Haller Baggesen.
Ordinary Projects is located at 2233 S. Throop St. Reception Saturday, 5-9pm.
5. To Begin to Write It, to Begin to Fade at ACRE Projects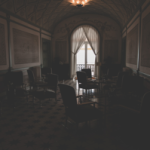 Work by Kristina Felix and John Lui.
ACRE Projects is located at 1913 W. 17th St. Reception Sunday, 4-8pm.
Stephanie Burke was born in Nevada City, CA in 1984. She received her BA in Studio Art and Anthropology from Humboldt State University in 2007, and her MFA in Photography from The School of the Art Institute of Chicago in 2009. Currently she makes work, teaches photography at Wilbur Wright College and Hyde Park Art Center, writes for Bad at Sports and works as Managing Editor for Art Talk Chicago and Chicago Art Magazine.When not making, teaching, looking at, or writing about art, she enjoys running around in the woods, drinking beer by bonfires, and target shooting.
Latest posts by stephanieburke (see all)