1. NO MEDIA at High Concept Laboratories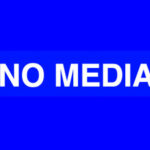 Organized by Jason Soliday, Nick Briz and Jeff Kolar.
High Concept Laboratories os located at 2233 S. Throop St. Performances Saturday 8-10pm.
2. Looking for You in the Mirror at Linda Warren Gallery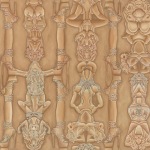 Work by Paula Henderson.
Linda Warren Gallery is located at 327 N. Aberdeen. Reception Friday 6-9pm.
3. Old Work-About Face at Domus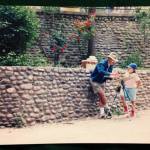 Work by Danica Favorito.
Domus is located at 653 W. 28th St. Reception Friday 6-9pm.
Stephanie Burke was born in Nevada City, CA in 1984. She received her BA in Studio Art and Anthropology from Humboldt State University in 2007, and her MFA in Photography from The School of the Art Institute of Chicago in 2009. Currently she makes work, teaches photography at Wilbur Wright College and Hyde Park Art Center, writes for Bad at Sports and works as Managing Editor for Art Talk Chicago and Chicago Art Magazine.When not making, teaching, looking at, or writing about art, she enjoys running around in the woods, drinking beer by bonfires, and target shooting.
Latest posts by stephanieburke (see all)