download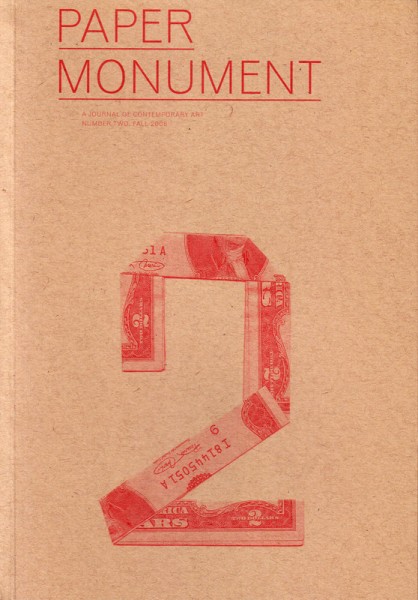 This week: CAA continues with our interview with Dushko Petrovich and Roger White, founders of Paper Monument on the wild and wooly world of foundations! Paper Monument is a print journal of contemporary art published by n+1 and designed by Project Projects.
Paper Monument relies on the support of our readers. We also receive financial support from the New York State Council on the Arts.
Christopher Hudgens is the Operations Manager for BaS and works in various other capacities for other organizations in the Chicago Art & Culture scene. Most recently as Business Operations Manager for the Bridge Art Fair and currently an advocate for all things art & technology.
Latest posts by Christopher (see all)