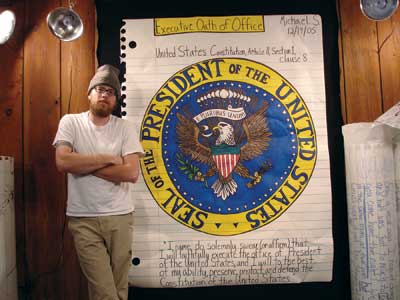 A big week in the thick of summer, with posts from all around the country — east, west, and my home too: that, large middle part. On the podcast end of things, Amanda Browder talks with artist Michael Scoggins, who has shown extensively, gained international recognition, and has gallery representation in Atlanta, Miami, New York, San Francisco, Vienna and Seoul. Listen to that convo here.
Current LA resident, Young Joon Kwak, posted a great, in-depth interview with Michael Ned Holte  Kwak's current studio/beauty salon, aka Mutant Salon. Holte is a writer, curator, and professor of contemporary art history at CalArts. When asked to describe his practice, Holte replied:
Michael Ned Holte:  What I do now is primarily teaching, writing, and making exhibitions, probably in that order.  There's a quote from Lucy Lippard in her preface to the reprint of her book Six Years: The Dematerialization of the Art Object from 1966 to 1972, where she talks about being a critic, and starting to make exhibitions when it was unusual for a critic to curate exhibitions, and she would do projects with artists that seemed sometimes to be breaking boundaries of what it meant to be a critic, but she held to this idea that a critic should be allowed to have an expansive project the way that an artist can have an expansive project.  So as a teacher, writer, and curator, I can think of those as being a very fluid and expansive project.
If you're curious about art life in San Francisco, Jeffrey Songco covers the 49 Geary building — a 4 story building chock full of galleries. Songco writes:
This month, as always, the galleries are packed with painting and photography.  Most of the art, if not all, can easily fit into the elevators for a quick transport and install onto the wall above your fireplace mantel.  The artwork may stay confined in a more traditional structure perfect for moving the product like the garments in fashion houses down the block, but that shouldn't scare you away from checking out the conceptual frameworks for a few more moments. 
Songco goes on to discuss Robert Koch Gallery's exhibit, IDENTITY: Psychological Portraiture, New Work by Nicholas Nixon at Fraenkel Gallery (where work by Hiroshi Sugimoto is also on view), Jamie Baldridge at Modernbook Gallery, and Michael Jang's show, The Jangs, at Stephen Wirtz Gallery.
Top 5 Weekend Picks courtesy of Stephanie Burke! 
News came from the Twin Cities this week via Eric Asboe:
The McKnight Foundation is one of the major sources of arts funding in Minnesota. The McKnight Foundation believes "Minnesota's artists are innovators, organizers, and leaders–as critical to our state's quality of life as other professionals working in business, health, technology, government, education, and other sectors."

The McKnight Foundation Arts program funds individual artists, artist-service organizations, and all sizes of arts organizations throughout Minnesota. The McKnight Foundation's Artist Fellowships have recognized and funded individual Minnesota artists since the program's inception in 1981, and it currently gives around $1.7 million each year through the statewide fellowships. The Fellowships currently fund artists working in ten disciplines: ceramic artists, choreographers, composers, dancers, media artists, musicians, playwrights, theater artists, visual artists, and writers. The Fellowships for each discipline are administered by a relevant arts organization.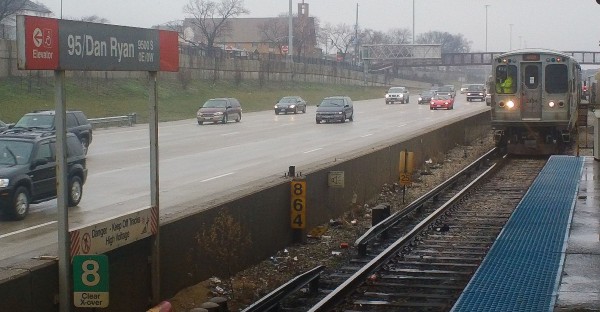 I reposted an article announcing Theaster Gates' upcoming commission for the 95th and Dan Ryan Red Line stope:
The project, expected to cost $1.3 million, would be the largest art project in the CTA's history, according to the agency. Ten people would be hired for the project that would also establish an apprenticeship program for local students. 
You can read *more* about that on the CBS website, here.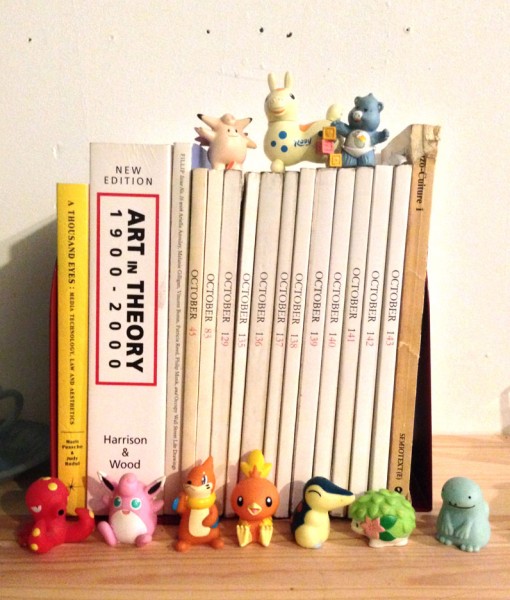 H. Faye Kahn reflects on her dynamic and sometimes fraught relationship to critical art theory:
Lately I have found art theory exhaustingly cynical. I suppose the word "criticism" has a lot to do with this, however much of it seems to only a self-serving end. Often as a reader I approach the text with wonder & leave it feeling like a fluorescent light has been turned on to reveal all pleasant things have poisonous blemishes. A person can only take so much of this before becoming fed up or hopeless or annoyed that something prescient about how to live life is being ignored because the art community is busy circle-jerking to their exclusive & privileged (negative) perspectives on the world. That said, art theory ensconces beautiful ideas within its heavy labyrinthine walls of referential grandiloquent & excessively punctuated & footnoted jargon ("International Art English"?), & somehow this keeps me (us?) going. However, more & more, it has been exceedingly reassuring to go to the exhibition & realize that art has been growing & still grows around you when you & intellectuals aren't looking.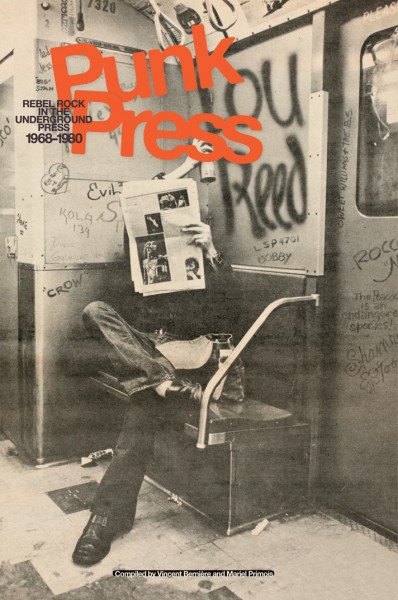 Terri Griffith wrote about a new book,  new book Punk Press: Rebel Rock in the Underground Press 1968-1980:
Punk Press is no kind of exhaustive anthology, but rather collection of fanzine covers, show flyers, with a few articles reproduced for good measure. Mostly this book is about images. What surprised me is that some of these images must have become immediately iconic. I remember a few in this collection as reproductions in fanzines of my own youth.
Lastly, this week closed out with a list of opportunities. I'm experimenting to see if it works to keep that up as a regular, weekly event. Feel free to email me if you have opportunities you'd like me to consider posting: caroline@lanternprojects.com. I am also always happy to field any and all blog-related questions.
Most importantly, I hope you all had a great weekend and continue to enjoy the deepest part of summer.